BBWN Bites: OneWeb adds birds, feels heat

Also in this roundup: Streamers ease off; Danes boost broadband availability; Veego teams up with Amdocs; Ukrtelecom takes GPON rural with Iskratel; and more.
Satellite broadband hopeful OneWeb, which is on a mission to "bring connectivity to everyone everywhere," has had an interesting few days, launching 34 additional satellites on March 21 to take its total constellation to 74. The news, however, was somewhat overshadowed by a Bloomberg report that suggested OneWeb is considering filing for bankruptcy protection as it struggles with costs, debts and intensifying competition in the satellite broadband market, where the likes of SpaceX (backed by Elon Musk) and Project Kuiper (backed by Amazon's Jeff Bezos) are also active. OneWeb's main backer is SoftBank, which this week announced plans to sell $41 billion of assets to strengthen its balance sheet and shore up its share price: That doesn't bode well for OneWeb. (See SoftBank preps $41B asset sale amid COVID-19 panic, BBWN Bites: SpaceX and Amazon jostle in broadband's space race , Next-gen OneWeb satellite enhances flexibility, cuts latency and OneWeb Satellites Takes One More Giant Leap for Broadband.)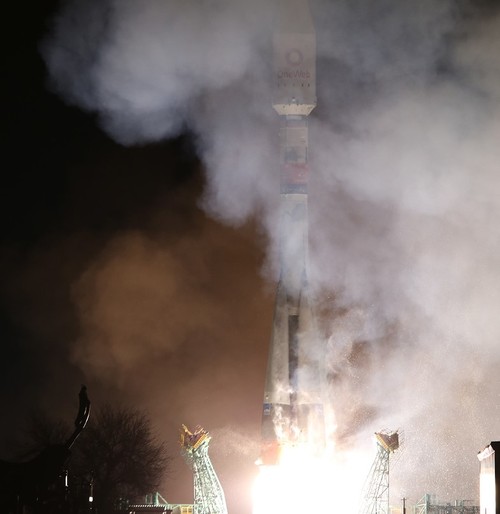 The streaming video giants are doing their bit to reduce the pressure on access networks, with Facebook (including Instagram) the latest to reduce bit rates for video delivery in Europe and also Latin America, reports Reuters. The move in Europe followed a plea from European commissioner Thierry Breton for high-definition restraint. (See BBWN Bites: EU calls for HD restraint.)
Denmark is close to having 100% fixed broadband coverage, up from 92% in 2018, and is in line to have fixed broadband penetration of 39% by 2024, according to a forecast from research firm GlobalData. "Denmark decided to remain technology-neutral in delivering its broadband targets, however, a lot of fixed broadband development revolves around fiber," noted Sergej Gavrilov, a telecoms market data and intelligence analyst at GlobalData.
Telecom software giant Amdocs is investing in, and partnering with, smart home management specialist Veego Software, which has developed automated device and service monitoring tools for the connected home environment. Amdocs is integrating Veego's software into customer experience management and customer care solutions and says the duo have lab trials underway with several unidentified major service providers. Details of the Amdocs funding were not made public: Veego previously raised $5 million in May 2019 from a trio of VC investors. (See Veego adds Amdocs as partner, investor .)
Amdocs has also launched doxi HomeOS, which it describes as a "cloud-native home operating system (OS) powered by artificial intelligence (AI)." (See Amdocs launches cloud-native home OS .)
Having struck a deal with Slovenian broadband tech vendor Iskratel and the Slovenian Development Bank SID Bank, Ukranian operator Ukrtelecom plans to build GPON access networks in more than 200 settlements, many previously without any broadband access, in 13 regions of the country. The operator has earmarked 200 million Ukrainian Hryvnia (US$7.2 million) for the project, which is being funded by SID Bank. For more details, see this Ukrtelecom announcement.
Still with Iskratel, the vendor recently unveiled a new GPON home gateway and mesh Wi-Fi system. Mesh Wi-Fi is all the rage, it seems. (See New Nokia beacon lights up home with Wi-Fi 6.)

— Ray Le Maistre, Editor-in-Chief, Light Reading, special to Broadband World News