For all that Google Fiber continues to push for broadband access reform in Washington, the business itself doesn't seem too keen on investing in further deployments.
That's based on a report filed late yesterday by The Verge that the company is closing up shop in Boston where it has offered point-to-point wireless broadband service since Google Fiber Inc. parent company Alphabet Inc. acquired wireless ISP Webpass back in 2016.
A dropdown menu on the Webpass website also no longer lists Boston as a service location, and Google Fiber has provided the following statement to Light Reading confirming the news:
"As with any acquisition, we've spent some time evaluating the Webpass business. As a result of our analysis, we've made the decision to wind down Webpass operations in Boston. We'll work with customers and partners to minimize disruption, and there will be no immediate impacts to their Webpass service. We continue to see strong subscriber response across the rest of the Webpass portfolio, including successful launches in Denver and Seattle in 2017."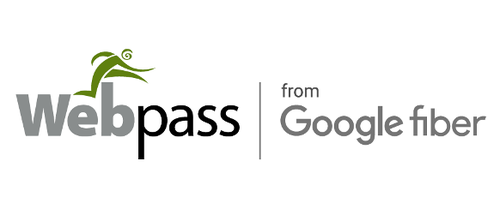 Google Fiber's departure from Boston is notable for several reasons. First, the company has dialed back its broadband deployments since announcing 15 months ago that it was putting expansion plans on hold amid layoffs and the loss of its then-CEO Craig Barratt. (See Google Fiber Hits Pause Button, Scales Back.)
And yet despite those setbacks, Google Fiber has continued to take an active role in industry regulatory debates, most recently with head of policy John Burchett arguing for One Touch Make Ready pole attachment rules that would make it easier for non-incumbent broadband providers to compete in new markets. (See Good News for Google at the FCC.)
Second, with its exit from Boston, Google Fiber happens to be leaving a market where startup rival Starry Inc. has set up its main base of operations. High-speed fixed wireless service is still relatively rare in the consumer market, but Starry is a big proponent and is building its business on patented point-to-multipoint wireless technology that it claims allows it to roll out broadband service much less expensively than competing carriers.
Starry started offering service focused on the MDU market (much like Webpass) in Boston last summer. More recently it expanded to Los Angeles and Washington, DC, with plans to enter 14 additional cities in 2018 and beyond. (See Starry Expands to LA and DC and Starry Teams With Marvell, Unveils Fixed 5G Acceleration Plans.)
Third, while Google Fiber has struggled to find its footing as an ISP, it continues to investigate future options for making use of wireless spectrum including leveraging 3.5GHz Citizens Broadband Radio Service (CBRS). Google conducted CBRS tests at NASCAR speedways in the spring and summer of last year. (See Google Taking 3.5GHz Tests to NASCAR.)
The only thing that's clear from the outside about Google Fiber's strategy for becoming a competitive Internet service provider is that it doesn't seem to have one. That may yet change, but for now, the departure from Boston is just one more sign that the company is doing more dreaming than deploying in the broadband market.
Related posts:
— Mari Silbey, Senior Editor, Cable/Video, Light Reading