It seems that BT's efforts to satisfy Ofcom's competition concerns over Openreach have so far failed to appease the UK regulator, which said it is now proceeding with a formal notification to require the legal separation of the network division from the telco's retail operations.
In a statement, the regulator said it was "disappointed that BT has not yet come forward with proposals that meet our competition concerns. Some progress has been made, but this has not been enough, and action is required now to deliver better outcomes for phone and broadband users."
However, as noted by Matthew Howett, practice leader of regulation and policy at Ovum, the "crucial" phrase in Ofcom's announcement is that it remains open to further voluntary proposals from BT to close the gap between what the telco is prepared to offer and what Ofcom will accept.
"In the summer of 2016, BT and Ofcom appeared to be close to reaching an agreement. Today, it is clear that the issues around the transfer of people and assets, and the level of influence that BT Group executives could exert over the management of Openreach remain sticking points, including complex issues surrounding BT's pension scheme. These will be the areas that BT needs to focus on to avoid the imposed legal separation Ofcom stands ready to implement," Howett said.
Indeed, Ofcom 's announcement on Tuesday could be regarded as a prod in the arm to push BT Group plc (NYSE: BT; London: BTA) into speeding up the process of implementing proposals it put forward in July, including the creation of a new, independent board to run Openreach as a "distinct" company. As a further effort to spur BT into action, Ofcom noted that it is preparing to notify the European Commission of its plans for a legal separation, taking the UK down a yet untrodden regulatory path at European Union level.
It's possible that Ofcom's tactics are already paying off. In a separate announcement on Tuesday — the timing of which could or could not be seen as a coincidence — BT said it has appointed Mike McTighe as the first chairman of Openreach. McTighe, who takes up his role from January, has previously spent eight years on the Board of Ofcom.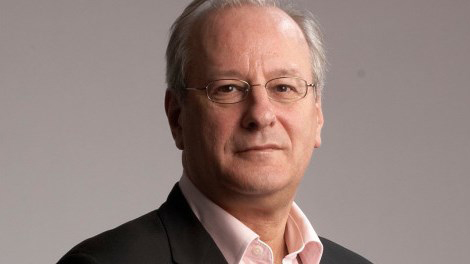 Discussions over a legal separation of Openreach are certainly nothing new. Only last week, Ofcom chief executive Sharon White told the Culture, Media and Sport Committee in the UK's House of Commons that Openreach should be a "legally separate entity with its own board, articles of association, people and assets transferred across."
White added: "BT has been in a different place. It hasn't seen Openreach as a legal entity and we believe that is an important gap. We think it is important that the CEO of Openreach reports to an independent board, not through to BT Group."
BT has so far contented itself with a short statement on the Ofcom announcement, saying it is in the process of implementing proposals it put forward in July that include the creation of a new, independent board to run Openreach.
"We are in discussions with Ofcom on two outstanding issues, the reporting line of the Openreach CEO and the form of legal incorporation," a BT spokesperson said. "We will continue to work with Ofcom to reach a voluntary settlement that is good for customers, shareholders, employees, pensioners and investment in the UK's digital future."
Reactions from rivals have so far been predictable, with all of them in favour of Ofcom imposing a legal separation of Openreach.
Vodafone even cited a recent report from Frontier Economics that estimated BT's "excess profits from regulated services" now stand at £9.7 billion since 2005. The report was commissioned by Vodafone.
Sky also said that BT Openreach has "continued to fail consumers", adding that it would be watching closely as to how Ofcom executes its proposals. TalkTalk CEO Dido Harding, meanwhile, clearly does not believe that a legal separation goes far enough:
"We will continue to push Ofcom to ensure the plans deliver real, meaningful improvements quickly, and if major changes cannot be delivered, then they should move to structurally separate Openreach once and for all," she said.
— Anne Morris, Associate Editor, UBB2020