Altice USA seems to have decided that DOCSIS 3.1 is not the preferred technology next step for its recently acquired US cable networks, and has announced plans to deploy a full-scale fiber-to-the-home (FTTH) network from 2017-2022 instead.
On Wednesday, the fourth-largest US cable company unveiled an FTTH network investment plan called "Generation Gigaspeed" with the goal of delivering broadband speeds of up to 10 Gbit/s across its footprint, staking its claim as "the first major US cable provider to announce a large-scale fiber deployment plan for its footprint."
Altice USA acquired Cablevision Systems and Suddenlink Communications over the past year and now has a footprint of 7.985 million premises on the basis of homes passed. The company said it expects to cover the entire Cablevision Optimum footprint and most of the Suddenlink footprint during the five-year deployment schedule, and will announce initial rollout markets in the coming months.
The big questions, however, are what kind of fiber deployment is Altice planning, and what would the level of investment be? Altice has just invested billions in accumulating these cable assets and is already having to actively manage debt on its balance sheet.
As things stand, Altice is staying quiet on capex needs and said it is not "breaking out" the level of investment required. The company added that it expects "to reinvest efficiency savings to support the buildout without a material change in our overall capital budget."
Some of those "efficiency savings" are no doubt expected to come from the use of inhouse technologies and existing infrastructure. For example, Altice said it would exploit "cutting-edge and proprietary technologies developed by Altice Labs" and "extend fiber deeper into its existing hybrid fiber coax (HFC) network."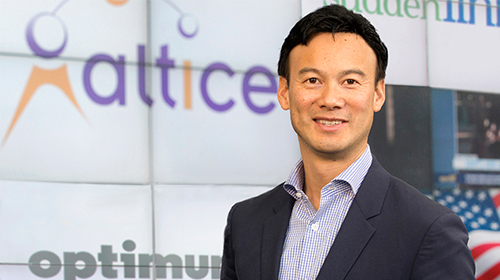 Nevertheless, claiming to be able to achieve this without a change in capex does sound somewhat far-fetched. It has also not revealed any further details on what those "proprietary technologies" might be.
In terms of the protocol, an Altice USA spokesperson told UBB2020 that "we are not getting into the specifics at this time, but believe this plan is the right one for us and for our customers, and the end game is a truly enhanced service experience and setting the foundation for more opportunities for consumers."
It's possible that Altice's plans could involve a variation of Radio Frequency over Glass (RFoG) technology that enables cable operators to upgrade their networks to fiber without having to replace support systems and customer premises equipment.
While the full duplex extension to the new DOCSIS 3.1 spec is also expected to deliver speeds as high as 10 Gbit/s downstream and upstream over HFC lines, most cable operators recognize that a move to an all-IP FTTH architecture is inevitable in the long-term; Altice USA seems to be making the move a bit quicker than some.
Speaking to Multichannel News ahead of the announcement, Dexter Goei, Chairman and CEO of Altice USA, said a DOCSIS 3.1 strategy "felt to us as one step forward but not a step forward enough relative to what we see as the future of continued connectivity and higher bandwidth usage."
Goei noted in the release that Altice has "invested heavily" in building state-of-the-art fiber-optic networks in other markets around the world. The company said it is on track to reach 22 million fiber homes in France by the end of 2022, and 5.3 million fiber homes passed in Portugal by the end of 2020.
Altice has already started upgrading the cable plant in both the Cablevision Optimum and Suddenlink markets, adding more fiber to their HFC networks. It said it now provides broadband speeds of to up to 300 Mbit/s for residential customers and 350 Mbit/s for business customers in its Optimum footprint. It also provides 1 Gigabit broadband services to nearly half of Suddenlink's service area.
— Anne Morris, Associate Editor, UBB2020