Ziply Fiber has been tagged as the take-over brand for the northwest operations of beleaguered Frontier Communications to be acquired by WaveDivision Capital for about $1.35 billion.
WaveDivision Capital, in partnership with Searchlight Capital Partners, struck the deal to acquire Frontier's assets in Washington, Oregon, Idaho and Montana last May. That agreement is expected to close as early as April 30 and give birth to the new Ziply Fiber brand.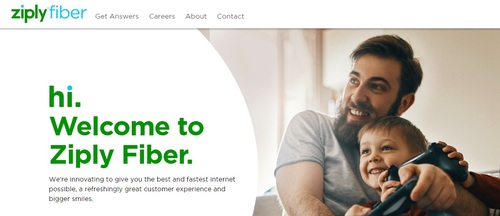 Meanwhile, Ziply Fiber has already launched a website and outlined leadership for the new company, which is to be helmed by CEO Harold Zeitz, the former president and COO of Wave Broadband. Other execs include CTO Bambang "Bam" Liem (late of Wave Broadband, Charter Communications and Bell Canada), and Executive Chairman Steve Weed, formerly the founder and CEO of Wave Broadband and current chief of WaveDivision Capital.
Ziply Fiber estimates that fiber services pass "within a few feet" of 31% of the 1.6 million home and business locations in service areas, and has plans to increase the number of locations passed with fiber to more than 80% in the coming years.
As it heads toward the close, Ziply Fiber says it has already earmarked $100 million to beef up its core network and fiber buildout plans in its four-state region, where it will offer a mix of broadband, voice and video services to residential and business customers.
Ziply Fiber will be headquartered in Kirkland, Washington, with "major offices" located in Everett, Washington; Beaverton, Oregon; and Hayden, Idaho.
WaveDivision Capital also has investments in Hargray Communications, Xplornet Communications, MetroNet, RCN, Wave and Grande Communications.
Related posts:

— Jeff Baumgartner, Senior Editor, Light Reading, special to Broadband World News