Charter Communications has weighed in on the impact on its network during the COVID-19 pandemic, noting that peak demand has surged nearly 20% in the downstream and 32% in the upstream direction since the crisis started in late February.
"Thus far we have seen a substantial increase in network activity, particularly in the daytime, with more people working and learning from home," Charter EVP and CTO Stephanie Mitchko-Beale explained in this blog post/Q&A.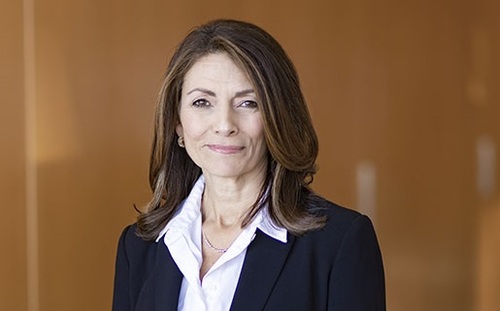 While Charter's findings are consistent with what other cable operators have experienced, she noted that daytime traffic in some homes has doubled or even tripled from pre-pandemic levels. The use of video conferencing apps and services such as Cisco's WebEx, Zoom and Skype have also climbed, Mitchko-Beale added.
Following usage spikes caused in part by stay-at-home orders in various US cities, recent data also shows that these earlier peaks are now starting to level off. OpenVault reported last week that total downstream data usage in markets with shelter-at-home policies in place declined 5.8% during the week of March 30-April 3 from the prior week, while upstream usage in those markets was up just 2.3% during that same period.
According to the latest data from the COVID-19 Internet Dashboard being managed by the NCTA – The Internet & Television Association, national downstream peak traffic has climbed 18.9% since March 1, but it was down 1.1% for the week of March 28-April 4 compared to the prior week. National upstream peak usage, meanwhile, has increased 33% since March 1, and it was up 4.1% for the week of March 28-April 4 versus the prior week. The NCTA's dashboard, which compiles data from Charter, Comcast, Cox Communications, GCI, Midco, Mediacom Communications, Vyve, and Sjoberg's Inc. of Thief River Falls, Minn., is expected to be updated as early as tomorrow (April 14).
In findings similar to what Comcast shared on March 30, Charter's Mitchko-Beale noted that Charter is also seeing a shift of mobile phone traffic moving to the company's in-home Wi-Fi networks.
"What that means is our wired and Wi-Fi network is being heavily used by laptops, mobile phones and tablets from people working from home and learning online in addition to connected TVs, devices and gaming consoles," she explained.
Charter, she added, continues to monitor its network so it can add capacity in areas where it sees potential for network congestion or to provide critical services to first responders, hospitals and government agencies. Of note, Charter has installed TV service aboard the USNS Comfort, the Navy hospital ship sent to New York City to help relieve pressure on area hospitals during the pandemic, as well as to the USNS Mercy, currently helping to support hospitals in Los Angeles.
Gap on wired and wireless usage widens during pandemic
Among other observations being made on network usage during the pandemic, a gap continues to widen between wired and wireless data usage, Craig Moffett, analyst with MoffettNathanson, explained in an email sent to clients.
"Most estimates suggest that overall wireless traffic is down (voice and certain specific types of wireless traffic are up)," Moffett wrote. "The widening gap between wireless and wireline usage levels – OpenVault recently projected a new coronavirus-influenced run rate of 460 GB per subscriber per month – isn't likely to be permanent, but the gap underscores more than ever why, even in a recession, it may prove all but impossible for customers to substitute wireless-only for wired broadband."
Related posts:

— Jeff Baumgartner, Senior Editor, Light Reading, special to Broadband World News