C Spire's rural broadband initiative continues to travel an agnostic path.
In addition to exploring the use of TV white spaces and unlicensed 5GHz technologies to beam broadband to consumers in rural areas of the country, C Spire is also turning its attention to satellite-delivered Internet services.
Satellite operator Telesat has thrown some of its weight behind the C Spire Rural Broadband Consortium, a partnership that also involves Microsoft, Siklu, Airspan and Nokia that aims to bring affordable high-speed Internet services to the rural US.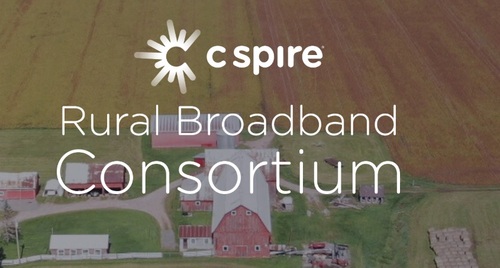 As a new member of that group, Telesat aims to help the consortium bridge the "digital divide" in rural America with its fleet of geostationary satellites and will also pitch in with a network of low Earth orbit (LEO) satellites that is currently in development and poised to deliver broadband at lower latencies than its geostationary-based cousins.
Telesat's plan is to build and launch a constellation of 298 LEO satellites. The company's LEO network is scheduled to begin operations in 2022. Completion of the fleet deployment is slated for the end of 2023.
Telesat expects to pick a prime contractor for the project in the next few months, according to SpaceNews, but notes that Telesat so far has only managed to develop a single prototype that was launched more than two years ago.
Telesat said it will provide analysis tools and its experience with LEO technology to help the consortium "work on new business models designed to encourage and promote third-party engagement."
The C Spire rural broadband group is also exploring the use of "breakouts" of long-haul fiber routes crisscrossing the US that pass through or near small, rural towns.
C Spire is also a member of ACA Connects, an organization that represents the interests of independent cable operators and other types of service providers.
Related posts:

— Jeff Baumgartner, Senior Editor, Light Reading, special to Broadband World News