Frontier Communications will pay for past sins related to alleged hidden fees and the "misrepresentation" of Internet speeds.
Already working its way through a Chapter 11 bankruptcy reorganization, Frontier will pay $900,000 to resolve an investigation by the Washington state Attorney General's office started in 2018 stemming from more than 600 customer complaints.
The bulk of that money will be earmarked to pay restitution to impacted customers, the AG office said, noting that it will create a claims process to determine eligibility for restitution.
"Frontier is pleased to have this matter resolved," the telco said.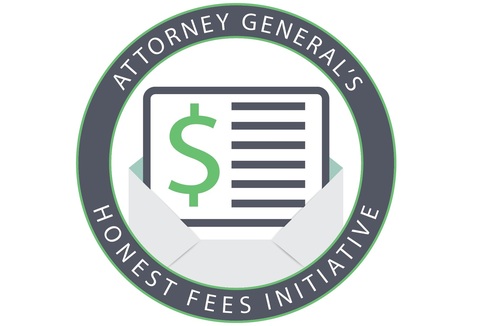 The resolution, which also orders Frontier to "clearly and consciously disclose all fees" and to be transparent about available Internet speeds, stems from an investigation by the state's AG office in 2018.
The AG office said the probe focused on Frontier's failure to adequately disclose fees during sales of cable, Internet and phone services since 2016. For example, Frontier charged as much as $3.99, or about $50 per year, for an "Internet Infrastructure Surcharge," without adequately disclosing the surcharge in its advertising.
Per the resolution, Frontier must halt that surchange and clearly disclose monthly base prices on services, estimated tax fees and other recurring charges, and the amount of each one-time fee charged only on the customer's first invoice for elements such as service activation and installation fees and equipment.
The resolution also comes on the heels of the sale of Frontier's operations in Washington, Oregon, Idaho and Montana to Northwest Fiber for $1.3 billion. As a condition of that deal, Northwest Fiber will invest $50 million to improve and expand Frontier's broadband infrastructure in Washington.
For more about the resolution and some history on how other service providers have come under pressure from state AGs over broadband speeds and fees, please check out the full story at Light Reading: Frontier dinged $900K over hidden fees, Internet speed claims .
Related posts:

— Jeff Baumgartner, Senior Editor, Light Reading, special to Broadband World News