Charter Communications is sizing up a plan to bid for Rural Digital Opportunity Fund (RDOF) subsidies that will put the cable operator in position to expand to "multi-million" residential and business passings over an eight-year period, the cable operator disclosed Monday in this 8-K filing.
Charter didn't elaborate on its specific plans and hopes for RDOF. But analysts at NewStreet Research believe Charter could target about 2.5 million of the homes in states where it already has a "material presence" and in census blocks that are contiguous with existing Charter cable systems.
As an extension of the Connect America Fund (CAF), RDOF will provide $20.4 billion in funding over a ten-year period to support broadband networks in rural US communities. The Phase I auction will provide up to $16 billion for a target of 5.4 million homes. RDOF also more than doubles the FCC's required minimum speeds of CAF II to 25 Mbit/s down by 3 Mbit/s up. Bids in the auction will be weighted more heavily toward services with faster speeds, up to 1-Gig, and lower latency. Winners will have eight years to deploy their networks.
"For Charter, it's almost certainly a financial win," Craig Moffett, analysts with MoffettNathanson, explained in a research note issued Monday. Participating in RDOF, he said, puts Charter in position to win government subsidies to bring broadband to unserved and underserved areas along the edges of its existing footprint. "In essence, the subsidies will plug whatever gap is required to flip edge outs from negative to positive ROI."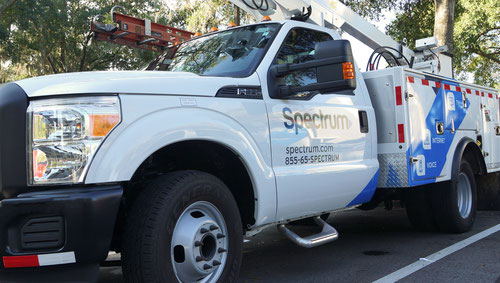 The analysts at NewStreet Research are also bullish about Charter's decision, holding that participating in RDOF won't materially impacting Charter's future M&A opportunities, capital allocation decisions or share repurchases.
Charter has been doing some rural expansion on its own. In its 8-K, Charter points out that it has built out its network to more than 1.5 million new homes and businesses, with about 30% of them in rural areas, in the last two years.
For more about Charter's RDOF ambitions and how they might spell trouble for CenturyLink and Frontier Communications, please see this story at Light Reading: Charter will enter RDOF bonanza, put pressure on CenturyLink and Frontier.
Related posts:

— Jeff Baumgartner, Senior Editor, Light Reading, special to Broadband World News