Starlink, Elon Musk's budding satellite broadband venture, is getting heaps of buzz amid beta tests ahead of a commercial service launch. But one of its competitors, Viasat, isn't surprised by (or overly concerned about) some of the early results being touted.
"The beta – It's pretty much what we thought they would do. It's still a beta," Mark Dankberg, now Viasat's executive chairman following the promotion of company president and COO Rick Baldrige to CEO, said Thursday on Viasat's fiscal Q2 2021 earnings call. "We expect that they're going to manage things so that the service is good."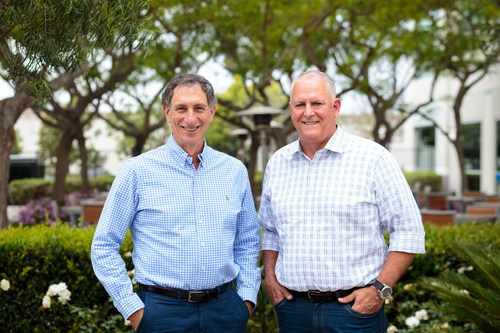 The initial performance metrics for Starlink do look pretty good, averaging 79 Mbit/s down and 13.8 Mbit/s up in October, according to a study from Ookla and PCMag. The big question is how or if Starlink will be able to sustain that performance as it attempts to manage an expanding constellation of hundreds (and later, thousands) of low-Earth orbit (LEO) satellites and share capacity as more and more customers are added to the system.
"They have a small number of users on a lot of satellites so it should be really good no matter what," Dankberg said.
Analysts also pressed Viasat about the latency advantage of Starlink and its LEO approach when compared to Viasat's geosynchronous orbit (GEO)-based satellite broadband platform. Recent tests showed Starlink, whose array of satellites orbit some 340 miles above the Earth, delivering average latencies of 42 milliseconds, compared to about 643 milliseconds for Viasat's platform that uses a GEO satellite orbiting some 22,000 miles above the planet.
Low latencies a 'sweetener'
Delivering lower latencies – needed for apps like online gaming and videoconferencing – is not the most critical element driving buying decisions, the company insists.
"We do think latency is important. We don't think it's decisive," Dankberg said.
Viasat, meanwhile, has been developing ways to improve and enhance the latency performance of its satellite broadband platform.
"There are technical complications there, but one of the things we've found is that when we add low-latency terrestrial to our satellite service, that [customer] satisfaction goes up," Dankberg said.
Viasat has generally focused on this with wired terrestrial (primarily with DSL), but is also looking to expand and scale up that work using terrestrial wireless. "The point being that LEO is not the only way to achieve low latency at scale," Dankberg said.
More generally, he views lower latencies as a "sweetener" that can be added to the overall mix of speed, capacity and price. "It can be a tie-breaker for sure, but we think speed and volume are really the most important parts."
That said, Viasat is not opposed to the LEO concept. It's been working on its own approach using a system that packs in more capacity per satellite and, therefore, is designed to operate on much fewer satellites than what Starlink requires.
As part of its interest in pursuing funds for the multi-billion-dollar Rural Digital Opportunity Fund (RDOF), Viasat has proposed such a system that, it hopes, can meet all broadband needs – spanning speed, capacity and latency.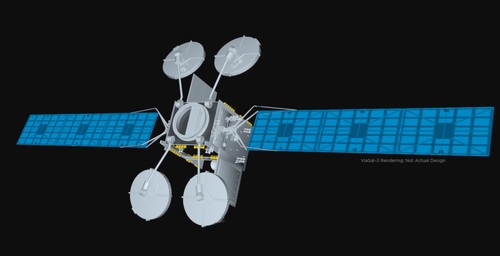 "You'd like to be able to deal with all of them … We want to show that it can be done," Dankberg said, noting that Viasat will provide more detail on its progress at a later date.
But he does believe that a much smaller constellation of LEO satellites will help to address the collision and debris issue posed by constellations that require thousands of small satellites.
"There's just more and more concerns about orbital debris and collision problems," Dankberg said, noting that the FCC has deferred a proposed rulemaking on the issue. "It's going to be a really challenging issue."
In for the long haul
LEO activity and new competition aside, Viasat remains confident that it will be able to compete with its current platform and build on that with a new, globally focused satellite platform now in the works.
The company's path forward currently centers on Viasat-3, a set of new high-capacity satellites that will eventually provide global coverage. The first ViaSat-3 bird will cover the Americas, followed by a second covering Europe, the Middle East and Africa; and a third set for the Asia Pacific region.
"We think the market will grow from what it is now, and we'll get our fair share of that," Dankberg said, noting that Viasat already has tens of thousands of happy customers on speed tiers of 50 Mbit/s and 100 Mbit/s. "We can be competitive in the interim even before ViaSat-3 to the extent that we choose to."
Financial snapshot
Viasat pulled down total revenues of $554 million in fiscal Q2, down from $592 million a year ago, due in part to a pandemic-driven slowdown of the company's airline connectivity business.
Viasat added 5,000 US fixed broadband subs, extending the total to 603,000. Average revenue per user crossed the $100 mark for the first time as more customers selected higher speed tiers and data plans.
The company also announced a leadership transition, with Dankberg rising to the new position of executive chairman and former president and COO Rick Baldridge moving up to CEO.
Dankberg, who has been CEO for 35 years, said the move is part of a long-planned management succession plan, and that Baldridge has been handling most of the company's executive management in recent years.
Dankberg, who will remain board chairman, said he will focus on Viasat's tech and business strategy and head up the company's space regulatory activities.
Related posts:

— Jeff Baumgartner, Senior Editor, Light Reading