CommScope is taking aim at upstream upgrades on widely deployed hybrid fiber/coax (HFC) networks with new transmitters and receivers enabling a "high-split" that expands the spectrum available for the upstream to 204MHz.
That represents a big step beyond many legacy HFC networks that limit upstream capacity to a spectrum range of 5MHz-42MHz as well as a "mid-split" that would expand that ceiling to 85MHz.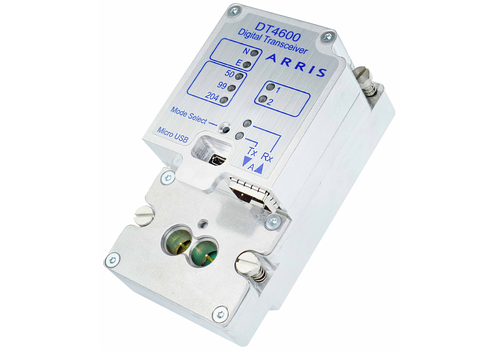 High-splits will likely be part of many future DOCSIS 4.0 networks that use Extend Spectrum DOCSIS (ESD), a technique that will raise the available spectrum of the entire HFC network to 1.8GHz. However, a 204MHz high-split is already supported by the DOCSIS 3.1 specifications.
CommScope noted that its stab at a 204MHz digital return – delivered through the deployment of its DT4600N node transmitter and DR3600N headend receiver – will enable operators to deliver symmetrical 1 Gbit/s service on DOCSIS 3.1. The vendor said the new products establish an optical link between CommScope's widely deployed NC400, NC200 and OM41x0 node platforms and its CH3000 headend optics platform.
"With a high-split network, operators can address the tremendous bandwidth demands and the need for 1 Gbps upstream speed to meet the new global environment head-on," Guy Sucharczuk, senior vice president, access technologies, broadband networks, at CommScope, said in a statement.
CommScope said its 204MHz digital return platform is commercially available and already in trials with a number of unnamed operators.
High-split examples
A few US cable operators have already detailed some of their early high-split handiwork.
Comcast, for example, is using a high-split to test symmetrical 1.25 Gbit/s speeds in Jacksonville, Florida, on a live production HFC network which also takes advantage of new virtualization capabilities and a distributed access architecture (DAA) that pushes key electronics out into the node. Comcast is using remote PHY nodes from Harmonic for the test, but execs noted that the operator is also implementing high-split upgrades with suppliers such as Cisco and CommScope.
Mediacom Communications has also employed a high-split for its "10G Smart Home" demo in Ames, Iowa, put together in partnership with CableLabs and NCTA. CommScope and Casa Systems were among the vendors taking part in the demo.
CommScope is introducing the products as the pandemic continues to drive traffic on residential networks, with a particular emphasis on the upstream. According to the NCTA COVID-19 Dashboard, peak upstream usage on US cable networks has climbed about 50% since March 2020.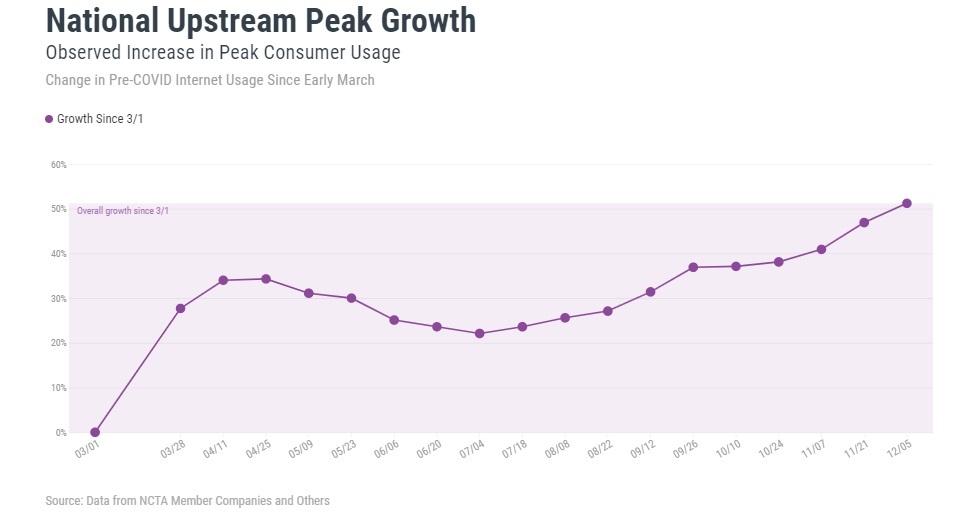 Cable network spending has also perked up. According to Dell'Oro Group, total cable access concentrator revenue, which includes DOCSIS infrastructure elements such as CCAP cores and chassis and DAA nodes and modules, rose 6%, to $280 million, in Q3 2020. That was driven by solid growth in CCAP license purchases across multiple regions. It followed some outside plant work done earlier in the year that included upstream-enhancing mid-splits and high-splits, according to Jeff Heynen, Dell'Oro's VP of broadband access and home networking.
Related posts:
— Jeff Baumgartner, Senior Editor, Light Reading, special to Broadband World News