SpaceX and Amazon are taking swipes at each other even before they both launch competing satellite broadband services. In this early round, they're duking it out at the FCC and on Twitter over Starlink's proposal to lower the orbits of thousands of satellites.
Amazon, which is pursuing a low-Earth orbit satellite broadband service under the "Project Kuiper" initiative, objects to the plans for SpaceX's Starlink service, holding that lowering the orbits could raise the potential for satellite collisions and cause harmful radio interference. Amazon also thinks the proposed changes could "hamstring competition among satellite systems."
SpaceX CEO Elon Musk took to Twitter to address Amazon's objections, arguing they don't serve the public interest.
SpaceX holds that its modified plan envisions a 10 Gbit/s downlink capability – versus the current 100 Mbit/s capabilities – along with a 30-millisecond roundtrip latency.
SpaceX also attempted to address objections to its plan at the FCC. In a filing (PDF) last week describing a meeting between SpaceX Director of Satellite Policy David Goldman and FCC officials, the company held that its LEO-based system uses autonomous collision avoidance systems and that it is committed to "keeping space clean."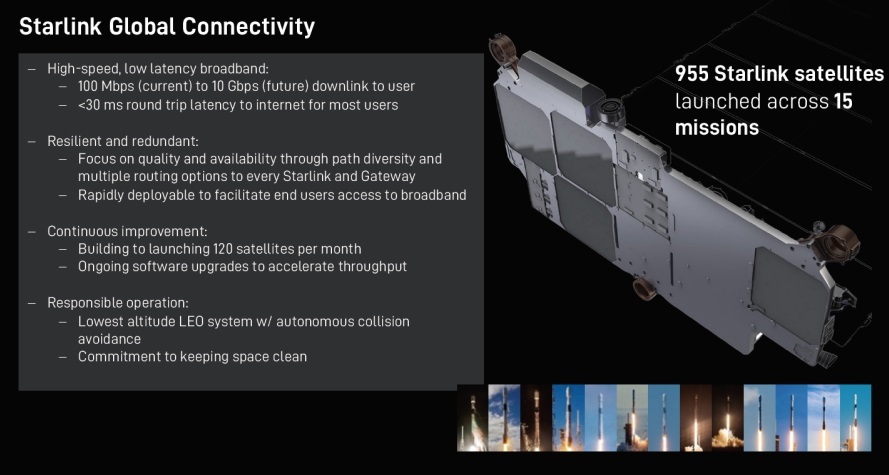 In its slide show for the FCC, SpaceX also asserted that Amazon "has engaged in [a] continuous carping to undermine authorizations from competitors."
Amazon responded to SpaceX's and Musk's arguments via Twitter:
In follow-up tweets, Amazon argued that the proposed Starlink changes do indeed create a more dangerous environment for collisions in space and increased radio interference. "Despite what SpaceX posts on Twitter, it is SpaceX's proposed changes that would hamstring competition among satellite systems," Amazon added. "It is clearly in SpaceX's interest to smother competition in the cradle if they can, but it is certainly not in the public's interest."
For more about the SpaceX-Amazon spat, details about Project Kuiper and why another Starlink competitor, Viasat, is also objecting to SpaceX's proposed plan, please see this story at Light Reading: SpaceX, Amazon spar over Starlink's modified satellite plan.
Related posts:

— Jeff Baumgartner, Senior Editor, Light Reading, special to Broadband World News