In a decision that smacks of political intrigue, Charter Communications has pulled back a petition asking the FCC to end conditions tied to its acquisition of Time Warner Cable and Bright House Networks that ban the cable op from implementing data caps or cutting paid peering deals.
The FCC announced Charter's decision in a public notice posted Tuesday, but did not elaborate on the reasoning behind Charter's decision.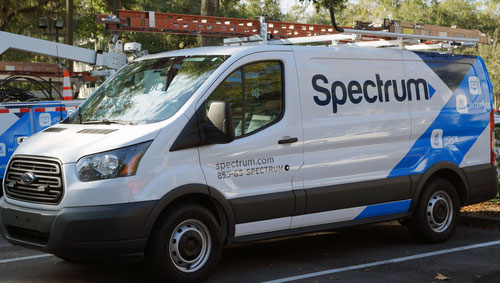 Charter reasoned that activity at a DC court related to the FCC's merger order and the ongoing pandemic weighed into its decision.
"In the months since this petition was filed according to the timeline and process outlined by the FCC in our Merger Order, a number of conditions have been met, nullified, or vacated by the DC Circuit Court of Appeals," Charter said in a statement. "In light of the ongoing severity of the global pandemic and its effects on our customers, we want to offer them the assurance that they will continue to benefit from unlimited access to broadband and the accompanying financial certainty it provides during these trying times, and therefore have withdrawn our petition."
Political pressure
However, the decision to withdraw the petition does enter the picture amid major changes in the US political landscape led by Wednesday's inauguration of President-Elect Joe Biden. With changes at the FCC sure to follow under the new administration, there are concerns among cable operators and other ISPs that a Democratic-leaning Commission will attempt to bring back network neutrality rules that were rolled back by the FCC under outgoing Chairman Ajit Pai and the Trump administration.
Meanwhile, a group of major US broadband service providers, including Charter and Comcast, are catching heat from Democrats on the House Energy & Commerce Committee for re-imposing data caps and/or raising service prices during the pandemic. Comments to a litany of questions related to those concerns are due in by January 25, 2021.
Charter originally asked the FCC last June to consider putting an early halt to data cap and paid peering prohibitions tied to the Time Warner Cable and Bright House Networks deal. Charter asked for those conditions to be sunset on the five-year mark of that deal – May 18, 2021, rather than having them extended for the full seven-year period.
For more about the reasoning behind Charter's original petition and the opposition that the petition faced from Roku, please see this story at Light Reading: Charter pulls request seeking early end of ban on data caps, paid peering .
Related posts:

— Jeff Baumgartner, Senior Editor, Light Reading, special to Broadband World News