Comcast, like any other major communications service provider, is undergoing significant changes in the way it grows its business, how it runs its business and the technologies it uses to deliver its services.
Successfully helping the cable and media giant to diversify its revenue streams is Michael Soileau, Vice President, Syndication & Competitive Strategy, at Comcast. Bringing more than 20 years of cable and telecoms experience to his position, Michael is responsible for the planning and design of initiatives that help the business to deliver innovative technologies to the market.
In advance of his panel discussion at Broadband World Forum this October (15-17 October, Amsterdam), Soileau gave us exclusive insight into some of the technological transformations, past and present, that are on his mind.
Broadband World News (BBWN): How have you seen technology transform networks in the past three to five years?
Michael Soileau (MS): I think the biggest change I've seen is the Internet of Things (IoT) space exploding. This has been coupled with practical use cases for Artificial Intelligence starting to emerge, and I think it's this combination of AI and IoT that is creating a powerful opportunity to enhance and personalize the customer experience.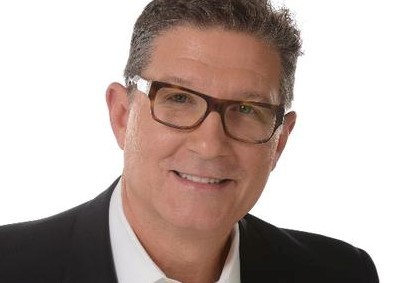 BBWN: With that in mind, how do you think it will continue to evolve the industry? Where do you see the future of networks, and what do you think we'll be talking about a year from now?
MS: I think, crucially, that the 5G conversation will continue, but that we will require more and more use cases to determine its true value. In the next 12 months, it will really depend on what the industry rolls out in terms of consumer experiences and applications and then how eager consumers are to adopt them. I think we are going to see a wide range of technologies come to market that will create new and disrupt existing experiences. It's a really exciting time.
BBWN: Building on this, which technologies do you think have had the biggest impact on networks and the wider telecoms industry?
MS: Today, it's all about gaming, streaming and IoT… [they] are helping us understand capacity requirements. In the future, it will be interesting to see how virtual reality and artificial intelligence test the capacity limits of our networks.
BBWN: What challenges have you seen, or do you think we will see, businesses face as this technology evolves?
MS: Robotics and artificial intelligence will truly transform the future of work. While it may not replace our workforce, it will alter and enhance it in ways we can't even imagine today, because many of these technologies are still rolling out. Look at how long it took for the Internet to roll out and now we can't imagine living without it. It created new businesses and disrupted old ones.
BBWN: Finally, do you have any advice for how organisations can overcome these challenges?
MS: I would say that it is incredibly important that organizations keep pace, and keep their fingers on the pulse, not [just] on this year, or even the next, but on a good few years into the future. We must continue to have teams that are focused on those 3, 5 and 10-year landscapes, because understanding future trends will be incredibly important for business success. With the speed at which technology is evolving, it is no longer enough to concentrate on immediate transformations, and organisations should keep an eye on not only what is coming up next, but what is also coming up after that.
Want to discover what's coming next for the broadband industry? There's still time to register for your Free Visitor ticket to Broadband World Forum (15-17 October 2019, Amsterdam, The Netherlands). Don't miss out on the chance to hear from Michael Soileau and a wide range of other industry leaders, as they tackle the challenges and issues facing the broadband industry today.
— Francesca Greane, Marketing, Content and Community Lead, Informa Tech, for Broadband World News.