Who is responsible for the much-needed uptick in FTTH deployments in the UK? Maybe CityFibre , the alternative and aggressive operator that is not only laying fiber itself but also seems to have sparked knee-jerk activity at BT's Openreach unit?
Clive Carter sees it differently. Talking at Huawei's Ultra-Broadband Forum (UBBF 2018) event in Geneva recently, Carter, director of strategy at UK telecoms regulator Ofcom , boasted that regulatory measures are a significant contributor to the "growing momentum" in full-fiber investment in Britain.
Speaking at the fifth Ultra-Broadband Forum (UBBF 2018), Carter painted a picture of a bold and purposeful Ofcom. He claimed that the regulator, by undertaking "rapid and radical action," was addressing the UK's embarrassing international standing as a laggard in rolling out fiber all the way to the premise.
To give some context, Carter wheeled out a slide that has become depressingly familiar for consumer and industry lobby groups alike. While the UK has enjoyed fairly solid take up in 'superfast' broadband (more than 24 Mbit/s downstream) -- around 95% of UK households are passed with fibre-to-the-cabinet (FTTC) technology, which has achieved a 50% take up rate to so far -- the 'ultrafast broadband' stats (delivered by fiber to the premises) make for uncomfortable reading.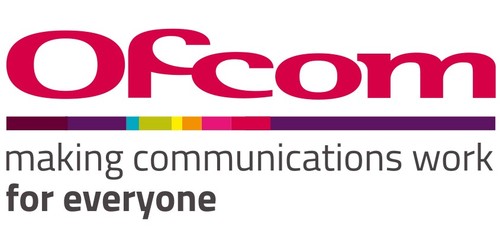 According to figures presented by the Ofcom man, full-fiber penetration in the UK is a meager 4% of households. In Spain and Portugal, penetration is 71% and 89% respectively. Even in Germany, where incumbent Deutsche Telekom sticks mainly to FTTC and copper-based vectoring for residential broadband, consumers fare better than in the UK: Around 7% of German households are passed with fiber. Japan and South Korea, however, are in a league of their own: Full-fiber penetration in these two countries is just shy of 100%, though they do have a high percentage of multi-dwelling buildings.
Carter nonetheless took heart that Openreach, the access infrastructure arm of incumbent BT -- combined with alternate network operators (ANOs) -- is committed to pass 6 million households with fiber by 2020. That roughly works out at 22% penetration. The UK government is targeting 15 million full-fiber homes (55% penetration) by 2025.
Although the 2020 commitment is well short of most other countries on his ranking slide, Carter said it still represented momentum, and that Ofcom was playing its part in making things happen. "There's more to be done, but the market is moving in the right direction," he said.
Ducts and poles
Aside from legal separation of BT and Openreach, Carter flagged lower-priced and regulated access to ducts and poles as another key measure to encourage fiber investment. While legal separation is designed to encourage Openreach to allocate more capital towards fiber, the opening up of passive infrastructure is aimed at encouraging ANOs to build their own full-fiber plant.
Despite Carter's claim of "rapid and radical action," Ofcom is arguably behind the game when it comes to facilitating ANO access to passive infrastructure.
In a WIK-Consult report entitled "Best Practice for Passive Infrastructure Access," published in April 2017 and commissioned by Vodafone, national regulatory authorities in France, Germany, Portugal, Spain and the UK were put under the microscope.
The report found that duct access was most effectively implemented in France, Portugal and Spain. Noteworthy in Carter's ranking slide, France -- although not as far along as the Iberian Peninsula -- comfortably beats the UK with 28% of households passed with fiber.
More passive-access regulation is potentially on the way for the UK. An autumn industry consultation is lined up with a view to giving ANOs unrestricted access to Openreach's ducts and poles, regardless of their target market. Current regulation only covers ANOs targeting residential markets, but Carter wants this to extend to the business segment. He reckoned that a potential remedy might be in place by early 2020.
How far this will stimulate ANO full-fiber investment is unclear: Vittorio Colao, the outgoing CEO of Vodafone Group plc (NYSE: VOD), is certainly ambivalent. Asked by one analyst on Vodafone recent fiscal 2018/19 first quarter earnings conference call on whether the extension of passive access regulation might persuade more fiber investment in its UK operation, the CEO prevaricated. "If there is a case for a co-build or a build accessing existing ducts or poles, fine," he said. "If the incumbent provides services at reasonable and equitable conditions, fine as well. It's just more choice."
Vodafone UK currently has a wholesale relationship with alternate network partner CityFibre. The duo is targeting fiber-to-the-premises (FTTP) deployment across 12 cities by 2021, reaching around 1 million UK premises. It represents a hefty slice of the 6 million target by 2020. While CityFibre is responsible for installing fiber in the ground , Vodafone UK has a 20% minimum volume commitment.
Bet responsibly
Carter maintained that Openreach would receive some reassurances on full-fiber investment through its 'fair bet' principle, something which he said Ofcom had already adhered to on its FTTC investment.
By primarily allowing pricing flexibility, Ofcom aimed for cumulative returns of 12-14% on Openreach's FTTC capital expenditure (capex), so exceeding cost of capital (which, if our view of Carter's slide was accurate, Ofcom pegged at a substantial 11%). As it turned out, said a somewhat self-congratulatory Carter, Ofcom now estimates that cumulative returns on FTTC investment will hit 15% over a ten-year period.
Although full-fiber investment faces different risks than FTTC, not least much higher capex and longer payback periods, Ofcom is sticking with its "fair bet" principle. Carter conceded, however, that more consultation was needed with Openreach on both the extent of pricing flexibility and assumptions about cost of capital.
— Ken Wieland, contributing editor, special to Broadband World News