BBWN Bites: Could CityFibre Acquire FibreNation?
In today's industry roundup: UK M&A speculation; Nokia promotion; Bouygues Telecom boosts its FTTH customer base.
Speculation is rife in the financial press that UK wholesale broadband network operator CityFibre is among three bidders looking to either take over, or invest in, the FibreNation fiber access network rollout business set up by TalkTalk last year. FibreNation had laid out ambitious plans to connect 3 million homes in the UK but, despite high-profile efforts to raise funds, TalkTalk has yet to attract a fellow investor in the venture, despite revealing in its most recent trading report that it was making "good progress on finding an infrastructure investment partner for FibreNation." Currently, the network infrastructure outfit has about 50,000 homes passed in the city of York and has started rollout in four other locations. Now Goldman Sachs-backed CityFibre is rumored to be sniffing around the assets, but it reportedly has competition from some unidentified infrastructure funds. CityFibre declined to comment on the reports. For more, see this Reuters story. (See Eurobites: UK Fiber Challenger Looks to Raise £1B for Network Buildout and UK's CityFibre Soars on £538M Bid From Goldman-Backed Group.)
Stefaan Vanhastel, a familiar face on the broadband technology circuit, has a new role as the CTO of Fixed Networks at Nokia. He was previously head of marketing for the Fixed Networks unit (a.k.a. the Motley Crew) of the Finnish giant. Belgium-based Vanhastel is a rarity in the industry in that he has stuck with the same company/operation throughout his career, starting as a senior solution architect at Alcatel in 2004 and progressing through various marketing and technology roles in the fixed access divisions of Alcatel-Lucent and then Nokia following the 2015 acquisition of AlcaLu. We look forward to catching up with Vanhastel at the Broadband World Forum event in October, which this year is in the fragrant city of Amsterdam.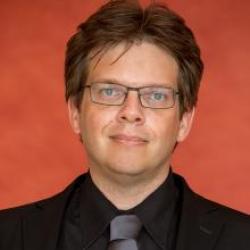 Bouygues Telecom, which offers fixed and mobile services to homes and businesses in France, added 176,000 new FTTH customers during the first half of the year, taking its FTTH customer base to 745,000 at the end of June. That helped the French operator to boost its revenues by 14% year-on-year to just more than €2.9 billion ($3.2 billion). In its earnings report, the operator says it is accelerating its fiber rollout, and is targeting 12 million homes passed by the end of this year and 20 million by the end of 2022. In total the operator has more than 3.8 million fixed broadband customers. In an effort to compete with its main rivals Orange, Free (Iliad) and Altice, Bouygues Telecom has not only been investing in its networks but also upping its customer experience game: In March it enhanced its fixed broadband offer with "new content and services such as extension of the customer service hotline opening hours to 10pm, an improved 'Keep Connected' promise, customer call-back within 15 minutes and the scheduling of in-store appointments." It seems to be working. For more details on the operator's financial performance and mobile service developments, see this press release.

— Ray Le Maistre, Editor-in-Chief, Light Reading, special to Broadband World News
Charter tells FCC that 'timely and non-discriminatory access' to utility poles is critical for RDOF buildouts. Meanwhile, Charter and an electrical co-op don't see eye-to-eye on a pole-related issue that has surfaced in Kentucky.
Performance data from Comlinkdata/Tutela indicate that T-Mobile Home Broadband and Starlink are as good as VDSL, stomp on DSL, but generally fall short of terrestrial HFC and fiber services.
Competition, depressed household formation, government stimulus dollars and the saturation of broadband penetration are all affecting the rate of broadband subscriber growth, says MoffettNathanson analyst Craig Moffett.
Launched in parts of northern New England, the new brand offering features symmetrical 1-Gig service starting at $70 per year paired with a whole-home Wi-Fi platform powered by Plume.
Big US cable provider reports that 13.3% of customers who can get it now take 1-Gig service, with 46% of new high-speed data subs signing up for it in Q3. Those numbers translate to 580,000 gig customers.
All resources
Wednesday, October 6, 2021
11:00 a.m. New York / 4:00 p.m. London
The demand for high-speed broadband services and hyperconnectivity has driven massive surges in network data usage like never before. Due to this trend, the networks of communications service providers (CSPs) are increasingly overburdened. Service providers need to optimize their networks to scale service delivery efficiently, while maximizing the opportunity to innovate at a rapid pace.
Learn how cloud-native containerized solutions can position CSP networks for long-term evolution and sustainable growth. Hear practical steps and flexible options for implementing a cloud-native PON solution in your network. Discover how to maximize operational resources and make way for enhanced applications, innovations and new use cases.
Topics to be covered include:
Microservices
Containerization
How to implement cloud-native containerized PON
The convergence of fiber and mobile networks