BBWN Bites: DISH Seeks Fiber Providers for 5G Network
Also today, Verizon will soon offer premiere gaming to Fios 1-Gig subs, Frontier and CenturyLink break CAF II promise, Telecom Italian and Open Fiber deal hits snags and more.
DISH is looking for operators, CSPs, coops, municipalities and other fiber providers to help with the "first virtualized, standalone 5G broadband network in the US." Soon DISH plans to release requests for information and proposals (an RFI and RFP) for Telecom Transport Services. This is the fifth of a series of RFPs for different components of the national network. This one will address services to facilitate lit and dark fiber connectivity to buildings, cell tower and data centers. Providers interested in receiving the Telecom Transport Services RFP, contact

[email protected]

before Jan. 30, 2020.
Starting Jan. 29, Verizon will offer new Fios 1-Gig subscribers the Stadia Premiere Edition, a package based on Google's cloud-based gaming service that includes a gaming controller, 4K-capable Google Chromecast Ultra streaming device and a free three-month subscription to Stadia Pro gaming service.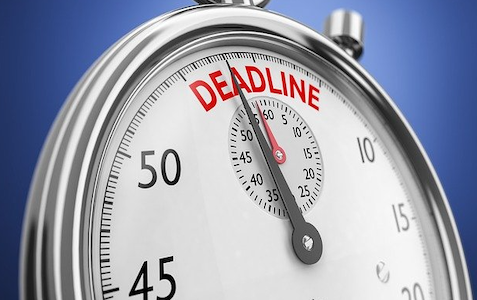 Frontier and CenturyLink missed their Connect America Fund II (CAF II) deployment targets in some states, the companies told the FCC in separate letters, dated Dec. 19, 2019. All providers that received part of the $9 billion funding in 2005 agreed to reach 80% of locations in each state they received funding by Dec. 31, 2019.Frontier met or exceeded targets in 16 states but, based on its preliminary info, missed targets in 13 others. CenturyLink achieved its goals in ten states but believes it might have missed in 23 states, it told the FCC.
Merger discussions about the fiber assets of Telecom Italia and Open Fiber continue, despite challenges such as TIM's difficulty getting investment funds to help it acquire Enel's stake in Open Fiber, Reuters reported on Wednesday. Big investment funds such as Goldman Sachs, Macquarie and Allianz shelved their non-binding bids before the December holidays, sources told Reuters.
Sunrise TV expanded its partnership with Netflix and will begin offering "Swisscom TV X" on Jan. 27. This combo of the two companies' services will feature 1,200 hours of recording, seven-day replay and Netflix Standard HD streaming on up to two devices simultaneously for $51. Nobody will ever leave their screens.
Continuing the UK's surge in high-speed connectivity, Virgin Media's Project Lightning connected 1,200 homes in northeastern England. The FTTP connections will bring average speeds of up to 516 Mbit/s to residential subs.
Related posts:
— Alison Diana, Editor, Broadband World News
(Home page art: PDPics / Pixabay)