Virgin Media, which promised a gigabit-speed connection across its entire network by the end of next year, has already switched on a gigabit-speed service for about 3.7 million UK homes. But now technicians at the British cable operator see a way to double those speeds in what they are calling "Gig 2."
Trials carried out in the town of Thatcham in the south of England, and announced today, delivered a service of 2.2 Gbit/s to homes over the DOCSIS 3.1 technology that Virgin Media is using. That is about 34 times the country's average connection speed.
It would instantly catapult the UK to the top of most broadband league tables if it became widely available. And Virgin Media reckons a Gig 2 upgrade could be done without breaking the bank.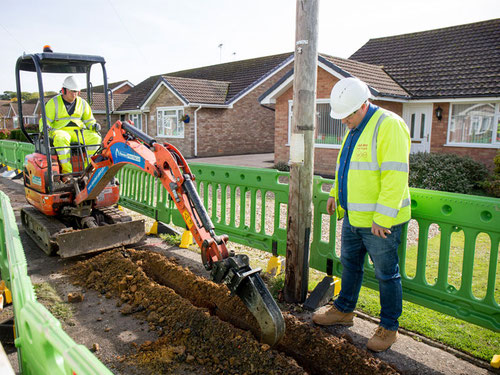 Speeds were effectively doubled by fattening the signal. In technical parlance, that meant activating a second OFDM block on DOCSIS 3.1, says Neil Geary, Virgin's director of network evolution (OFDM stands for orthogonal frequency division multiplexing and is a widely used digital communications system).
For its Gig 1 deployment, Virgin uses half an OFDM block and bonds this with its older DOCSIS 3.0 technology. Adding the second block on DOCSIS 3.1 "grows the pool of capacity," Geary tells Light Reading. "That is a new thing we've been configuring and testing."
It appears to give Virgin a big advantage over BT, the UK telecom incumbent, which must dig up roads and install fiber when upgrading from the copper-based broadband technologies that still serve most homes.
"There is no civil engineering work required with this," says Geary. "We have a network pathway beyond 1 gig to make sure we keep ahead of customer demand."
For more on Virgin Media's plans and work thus far to roll out gigabit speeds, read the full story on Light Reading: With 'Gig 2,' Virgin Media sees way to double broadband speeds
— Iain Morris, International Editor, Light Reading