Apologies if this story takes long to load. It's because I am filing it from New York, where Internet speeds lag 25% behind other states, like Delaware, Virginia and Massachusetts.
That's according to new data conducted by financial comparison site Money.co.uk. The company set out to identify the influence that the Internet has on the wider economy and to uncover local disparities.
As per the findings, "higher internet speeds may be pushing up the prices of homes across the country, with residents paying up to 79% more on homes that benefit from faster internet," said Max Beckett (named as an "Internet expert" with Money.co.uk) in a press release.
However, housing prices and Internet speeds per state do not perfectly correlate.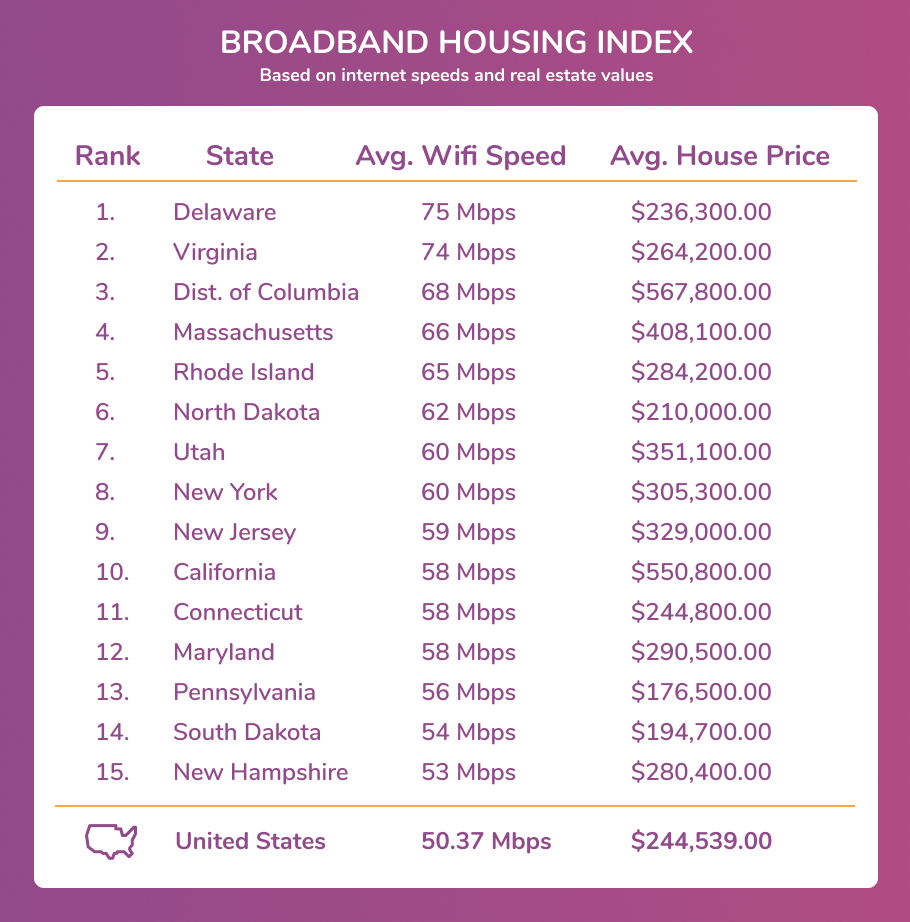 Examples from the study include the states of New York and Washington, with average Internet speeds of 60 Mbit/s and 68 Mbit/s, respectively; and average housing prices of $305,300 (New York) and $567,800 (Washington).
Then there's California, home to Silicon Valley, with average speeds of 58 Mbit/s and average home prices of $550,800.
Meanwhile, in Delaware Internet speeds are 48% faster than the rest of the country, at 75 Mbit/s, and house prices are 3.5% cheaper than the average US home, at $236,300.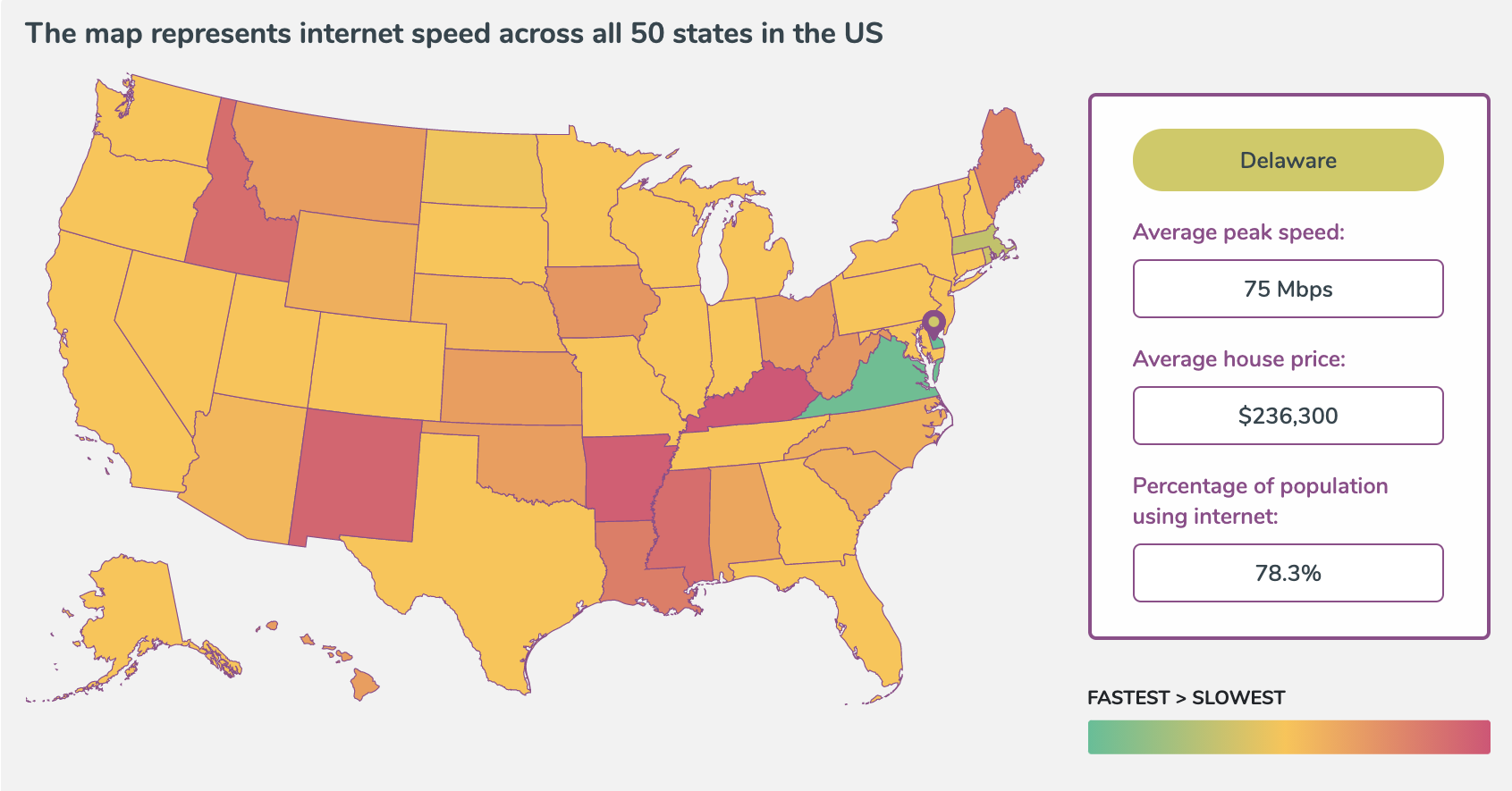 It's worth noting that, according to this data, with 78.3% of its population using the Internet, Delaware falls below the national average of 79.4%. Washington exceeds it at 87.3%, but New York and California lag in this category too, with 76.2% and 77.8% of their populations online respectively.
The study comes at a time when people are re-evaluating their priorities and needs in a world that looks and acts much different than the pre-pandemic one; where paying high rents for small apartments and slow Internet speeds is less attractive than it was before the general population began losing income and working from home en masse.
Money.co.uk suggests this data could help people evaluate relocation plans.
"With streaming platforms becoming ever more popular and 4K content on the rise, along with working from home now seen as the new norm (1 in 4 workers are now working from home), internet speeds are a huge factor for those looking to either buy property or relocate in the current Covid19 climate," says Money.co.uk in a press release.
Indeed, Money.co.uk has also released a Broadband Housing Index, a tool that allows people to see the average Internet speeds and average house prices by state.
As per its data, the top states for people to consider include Delaware and North Dakota [Ed. note: Do not go to the Dakotas right now...], which the study cites as the only states where homeowners have access to affordable housing and faster Wi-Fi speeds. It also names the District of Columbia and Massachusetts as potential new tech hubs and "the best places to buy investment homes based on average Mbps."
Related posts:
— Nicole Ferraro, contributing editor, Light Reading