After adding pay-TV subs in Q2 (+102,000) and Q3 2020 (+53,000) aided by video bundling tied to explosive broadband subscriber growth, Charter Communications reversed direction in Q4 2020. Charter lost 66,000 residential video subs in the period, dropping its grand total to 15.63 million.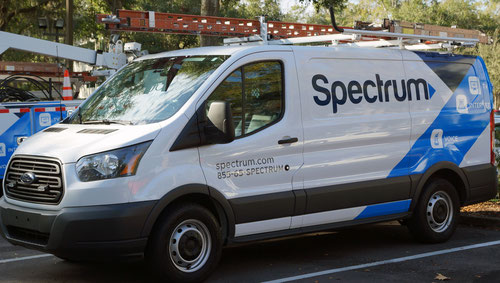 Charter continued to add broadband subs in Q4, though growth slowed considerably following two blow-out quarters fueled by the pandemic. Charter added 216,000 residential broadband subs in Q4, ending 2020 with 27.02 million. The quarterly sub gains were off from year-ago adds of 313,000, and well below the 494,000 broadband subs added in Q3 2020.
But rolled up, 2020 was a banner year for broadband, as Charter added 2.11 million residential high-speed Internet subs for the full year, handily beating the 1.3 million it added in all of 2019. Despite the loss in Q4, Charter also managed to add 19,000 residential pay-TV subs for full 2020.
With most of the "outsized" subscriber growth seen in 2020 now in the rear-view mirror, Charter chairman and CEO Tom Rutledge said on Friday's earnings call that the company expects subscriber adds and churn to return to more normalized levels consistent with the metrics it saw in 2019. Boiled down, Charter's broadband base will continue to grow, albeit at a slow pace, and the pay-TV base will likely continue to decline.
Rutledge said Charter will try to stem video sub losses with smaller streaming packages, but doesn't expect growth in that sub-segment to completely offset all of the anticipated losses.
"I expect in general video growth for the industry will continue to decline, maybe at a moderate pace," Rutledge said. "I think we'll do better than the industry in general if you just look at multichannel video growth."
Among other broadband-related tidbits from the quarter, Charter noted that 85% of its residential Internet customers are on tiers delivering 100 Mbit/s (downstream) or more, and that more than 50% are on tiers delivering 200 Mbit/s or more. Charter's minimum downstream speed is now 200 Mbit/s in 75% of its footprint. Charter has also launched its new managed Wi-Fi service to 65% of its footprint for new Internet connects.
Related posts:

— Jeff Baumgartner, Senior Editor, Light Reading
A version of this story first appeared on Light Reading.