In a filing to the Federal Communications Commission (FCC), Viasat has raised a series of concerns about SpaceX's Starlink and the company's ability, or lack thereof, to fulfill its Rural Digital Opportunity Fund (RDOF) obligations.
According to the ex parte, filed by Jarrett S. Taubman, Viasat's VP & deputy chief government affairs and regulatory officer, Viasat alleges that "even if SpaceX were to deploy a full, 4,408-satellite Starlink system, that system would fall short in satisfying SpaceX's RDOF commitments in a number of material respects." Taubman adds that even in the best-case scenario, there "is not enough Starlink capacity (bandwidth) available in the specific geographic locations that SpaceX bid for and provisionally 'won' to meet its RDOF service commitments."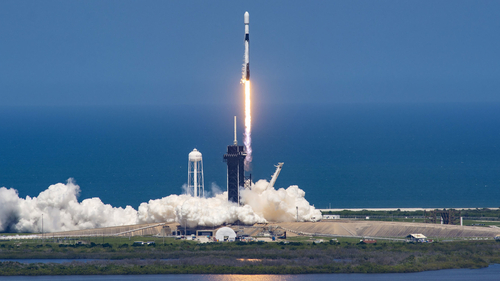 The letter, filed on December 22, 2021, capped off 12 months of arguments from many in and around the broadband industry about SpaceX, following the initial announcement in December 2020 that Starlink won $885.5 million of the $9.2 billion available in subsidies for RDOF phase one. Viasat's letter links to earlier filings, including an analysis from the Fiber Broadband Association (FBA) and NTCA highlighting potential capacity limits with Starlink's low-Earth orbit satellite Internet, and a letter from members of Congress asking the agency to "thoroughly vet the winning bidders."
As a result of those concerns, the agency had sent letters to a group of winning bidders in July – including SpaceX – giving them a chance to withdraw their funding requests from areas that are already served or "where significant questions of waste have been raised."
In its December filing, Viasat pointed to several specific issues with Starlink, including SpaceX's reliance on "unproven and risky technologies," its "precarious financial position" and its capacity limitations. It also referenced statements from SpaceX CEO Elon Musk that cast doubt on Starlink's future.
"Mr. Musk has also acknowledged that the Starlink network is inherently capacity-constrained and 'can hit max users in some areas fast'—consistent with Viasat's technical analysis showing that SpaceX will not be able to meet its RDOF coverage requirements in many areas," wrote Viasat's Taubman.
Further, said Viasat, Musk's own statements confirm that "Starlink is being deployed in a manner fundamentally at odds with the Commission's RDOF framework. This renders SpaceX ineligible for RDOF support, and raises serious questions about whether SpaceX should have been permitted to participate in the RDOF auction in the first place."
'Here we go again'
In response to Viasat, SpaceX filed a single-page letter on December 29, shrugging off the company's complaint:
"Here we go again," wrote David Goldman, director of satellite policy at SpaceX. "Viasat continues to use official Commission dockets as though they are online comment sections, raising baseless complaints again and again. As before, Viasat's missives are nothing more than desperate attacks against a competitor as Viasat seeks to leverage the regulatory process to protect its legacy technology."
Goldman went on to state that it's up to the FCC to review the merits of RDOF applications, not competitors, and called Viasat's efforts a "sideshow."
For now, while the FCC and SpaceX work through their issues, Starlink's satellites are at least being put to good use by some. New reporting suggests the satellite dishes are becoming hot spots for cat naps thanks to their warmth.
As far as Starlink's existing service goes, according to speed test data from Ookla published in December, Starlink's median download speed decreased from 97.23 Mbit/s in Q2 2021 to 87.25 Mbit/s in Q3 2021, which Ookla said, "could be a function of adding more customers."
However, added Ookla, Starlink was "the only satellite internet provider with a median latency anywhere near that seen on fixed broadband in Q3 2021 (44 ms and 15 ms, respectively). Viasat and HughesNet, which both utilize higher 'geosynchronous' orbits, had median latencies of 629 ms and 744 ms, respectively."
Related posts:
— Nicole Ferraro, site editor, Broadband World News; senior editor, global broadband coverage, Light Reading. Host of "The Divide" on the Light Reading Podcast.