With billions of dollars to be deployed for broadband, US senators on the appropriations committee hosted a hearing on Tuesday with Commerce Secretary Gina Raimondo to find out more about how plans are coming along to spend all that money.
As with prior hearings on broadband funding, the topic of mapping took center stage once again. While senators acknowledged that the maps are the responsibility of the Federal Communications Commission (FCC), and not the National Telecommunications and Information Administration (NTIA), which Raimondo's department oversees, they raised alarm about the lack of accurate data and probed the commerce secretary for what she knows about when they'll be released.
That's for good reason: The Infrastructure Investment and Jobs Act (IIJA), signed into law by President Biden in November, allocates $65 billion for broadband – including $42.45 billion for the Broadband Equity, Access, and Deployment (BEAD) program, overseen by the NTIA, which will make grants available to states to fund broadband deployment and adoption in underserved areas. The funding will be largely distributed based on need, and that need must be documented in state plans based on data from the FCC's revised broadband map, which is still forthcoming.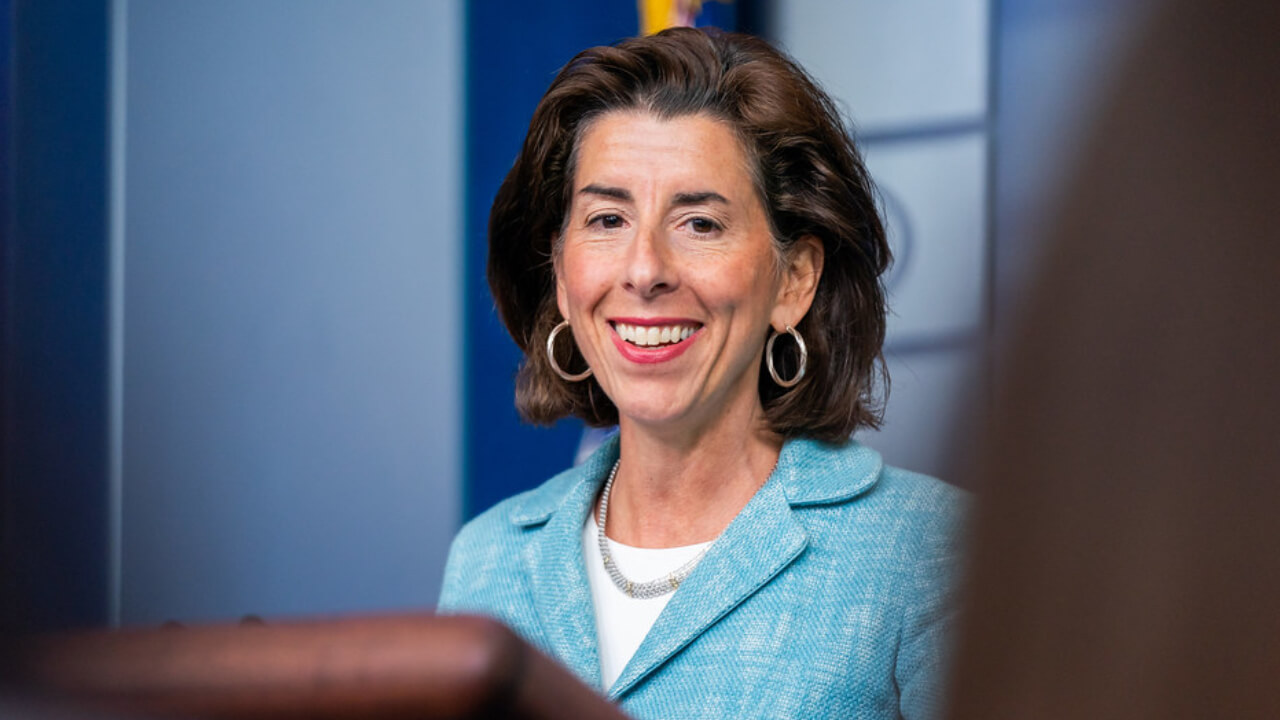 In response to a question from Sen. Jeanne Shaheen (D-NH) about the status and accuracy of the forthcoming FCC map, Raimondo said her office is "in constant communication with the FCC" and that they will "probably" be ready by this summer.
"I do have confidence they will be more accurate than in the past. In the past they've been broad, by census tract. These are down to the household, and we're incorporating our census data from the Commerce Department into the maps.
"But for a more detailed answer, I would refer you to the chairwoman of the FCC," said Raimondo.
Pressed again on the maps later in the hearing by Sen. Joe Manchin (D-WV), Raimondo said that FCC Chairwoman Jessica Rosenworcel "hears from me often."
"I've met with her, Alan Davidson's met with her...we're in constant constant communication. She is saying in the summer we will have the maps. So we're gonna continue to work with her to make sure we get them as soon as we can. But it's even more important that they're accurate," said Raimondo.
It's complicated...
In response to an emailed inquiry from Broadband World News, an FCC spokesperson stressed that the new broadband map is a "complicated project," noting government regulations and an ongoing protest, but did not commit to a timeframe for the release.
"We're working hard to update America's broadband maps. It's a complicated project involving a number of different systems and the eventual collection of data from all over the country. The law requires the FCC to go through the government procurement process to build parts of that system and there is a protest pending before the Government Accountability Office. As the mapping process unfolds, we will continue to coordinate every step of the way with our partners at the Department of Commerce," said the spokesperson.
That protest is being carried out by LightBox, the real estate information and technology platform. LightBox filed its protest in November following the FCC's decision to award the $44.9 million contract for a broadband location fabric to CostQuest Associates. That protest required the Government Accountability Office (GAO) to stay the FCC's progress with mapping for 100 days until GAO issues a decision.
LightBox has since partnered with Montana on a statewide broadband map as that state prepares to submit grant applications to the NTIA. Other states like New York and Pennsylvania have also engaged in their own mapping process.
While Raimondo indicated during the hearing that states should be doing preparation work, including consulting their own statewide data, she also confirmed their plans must be based on what comes from the FCC.
"States should be looking at their maps, getting their teams ready, making sure the permitting and the state doesn't get in the way," she said, "but the maps that we have to use will be the FCC-produced maps."
In terms of how the NTIA is preparing to distribute tens of billions of dollars in grant funding, and collaborate with states in the process, Raimondo said she expects the department to make at least 100 new hires for broadband alone and have one staffer assigned to each state.
She also said the department is aiming for a May 16 notice of funding opportunity, after which states can receive a $5 million planning grant once they file a letter of intent to participate in the program, "which will then begin heavy technical assistance."
Related posts:
— Nicole Ferraro, site editor, Broadband World News; senior editor, global broadband coverage, Light Reading. Host of "The Divide" on the Light Reading Podcast.