Satellite Internet provider Viasat has been facing significant network outages in Eastern Europe since Russia invaded Ukraine 12 days ago. According to a German government report obtained by Der Spiegel this weekend, the outage is being blamed on a targeted cyberattack in "connection to the Ukraine conflict."
As Der Spiegel reported (translated into English from German), "Representatives of several German authorities had previously exchanged views with the listed US satellite operator. In doing so, Viasat reported 'that in the Central/Eastern Europe segment, the terminals of commercial customers were sabotaged.' Publicly, Viasat had so far only said that a 'cyber event' was suspected to be behind the failures."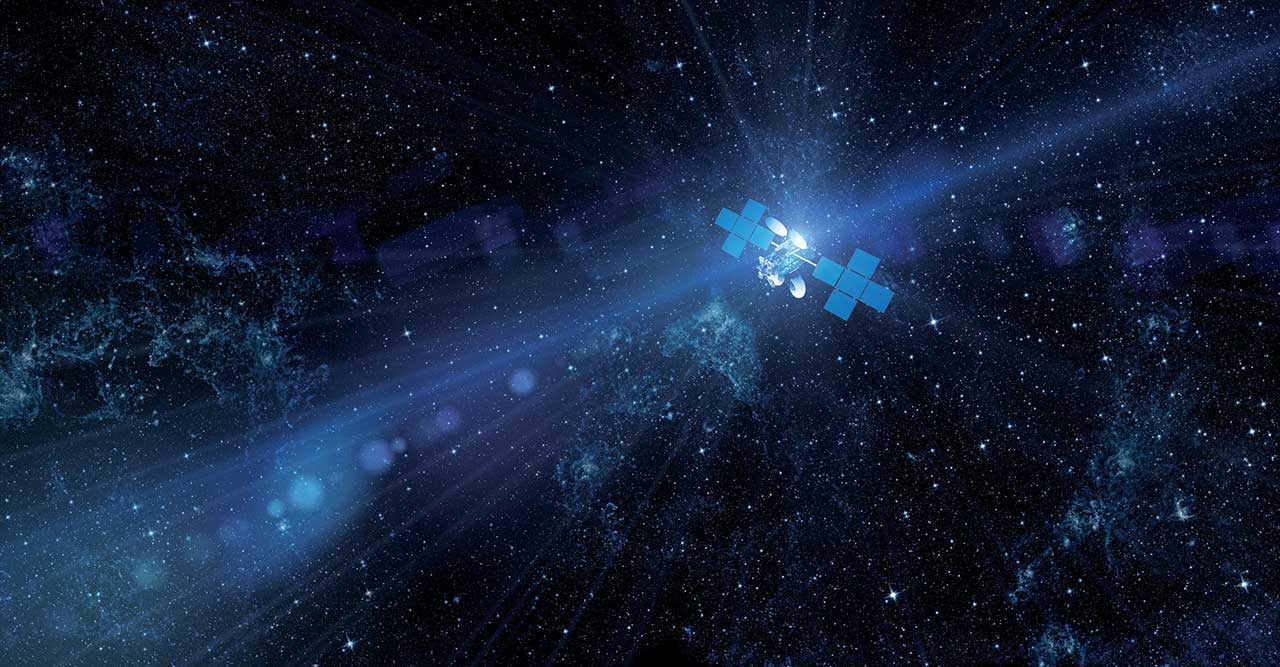 German authorities present at the meeting included representatives from the Federal Network Agency, the Federal Office for Information Security and the Office for the Protection of the Constitution, said Der Spiegel.
In addition to the timing of the "cyber event" coinciding with the Russian invasion, Der Spiegel said regulators tied the Ukraine conflict with Viasat's outages because "the attacked KA-SAT segment in Central and Eastern Europe is being used intensively by the Ukrainian military."
NetBlocks, a global Internet monitor, has been tracking Viasat's outages in Eastern Europe since February 24. As of Sunday, March 6, NetBlocks said Viasat was still experiencing a "major disruption."
Viasat did not respond to a request for comment as of this writing. Indeed, at the moment, the only public-facing statement on the matter appears in a pop-up window on Viasat's websites for customers in Poland and Norway. Translated from Polish, the message reads: "We are currently experiencing unusual behavior in our network. We are aware of the scale and impact it has on you as our valued customer and are working on a solution."
Other Internet outages
As the Russians continue to wage brutal war on Ukraine, ongoing bombing is causing essential service outages across the region.
Of particular concern are telecommunications disruptions documented by NetBlocks in and around the Zaporizhzhia Nuclear Power Plant, starting from when Russian forces moved in on and seized the facility on March 4. As NetBlocks writes, this is alarming because the lack of Internet access means radiation levels cannot be monitored and published.
Indeed, on Sunday, the International Atomic Energy Agency (IAEA) issued a press release raising the alarm on the inability to maintain communications with nuclear and chemical sites.
"Ukraine has reported that the Russian forces at the site have switched off some mobile networks and the internet so that reliable information from the site cannot be obtained through the normal channels of communication. This has been confirmed by Ukraineís nuclear regulator which informed the IAEA today that it had started having major problems in communicating with staff operating the Zaporizhzhya NPP," said IAEA in a press release.
"In another concerning development, communications have also been lost with all enterprises and institutions in the port city of Mariupol that use Category 1-3 radiation sources and there was no information about their status, the regulator said. Such radioactive material can cause serious harm to people if not secured and managed properly," added IAEA.
Starlink steps in
One saving grace may come via Starlink. The low-Earth orbit satellite service went live in the country last week.
This weekend, Ukrainian President Volodymyr Zelenskyy confirmed he spoke with SpaceX CEO Elon Musk and that SpaceX was sending more Starlink terminals. "Talked to Elon Musk. I'm grateful to him for supporting Ukraine with words and deeds," he said on Twitter.
In a blog post on Friday, cybersecurity company Cloudflare said it had "started to see traffic from Starlink terminals in Ukraine, although traffic levels remain very low."
While Starlink may bring connectivity at a crucial time, the satellite service may also bring additional risk for Ukrainians whose uplink data could make them targets for airstrikes, as security researchers like John Scott-Railton have warned.
While SpaceX did not return a request for comment on the security of its Starlink service in Ukraine, Musk acknowledged the threat in tweets last week and over the weekend, saying on Thursday, "Important warning: Starlink is the only non-Russian communications system still working in some parts of Ukraine, so probability of being targeted is high. Please use with caution."
On Saturday, Musk confirmed in response to another Twitter user that "Starlink terminals near conflict areas were being jammed for several hours at a time."
Related posts:
ó Nicole Ferraro, site editor, Broadband World News; senior editor, global broadband coverage, Light Reading. Host of "The Divide" on the Light Reading Podcast.