Ritter Communications, a telephone company founded in 1906, recently announced it was awarded a fresh round of grants worth roughly $44 million to deliver fiber in eight regions across Arkansas.
The grants come from the state's Arkansas Rural Connect (ARC) program, thanks to funding from the American Rescue Plan (ARP). Ritter has received a total of $67 million from the state since its broadband fund was established in 2020.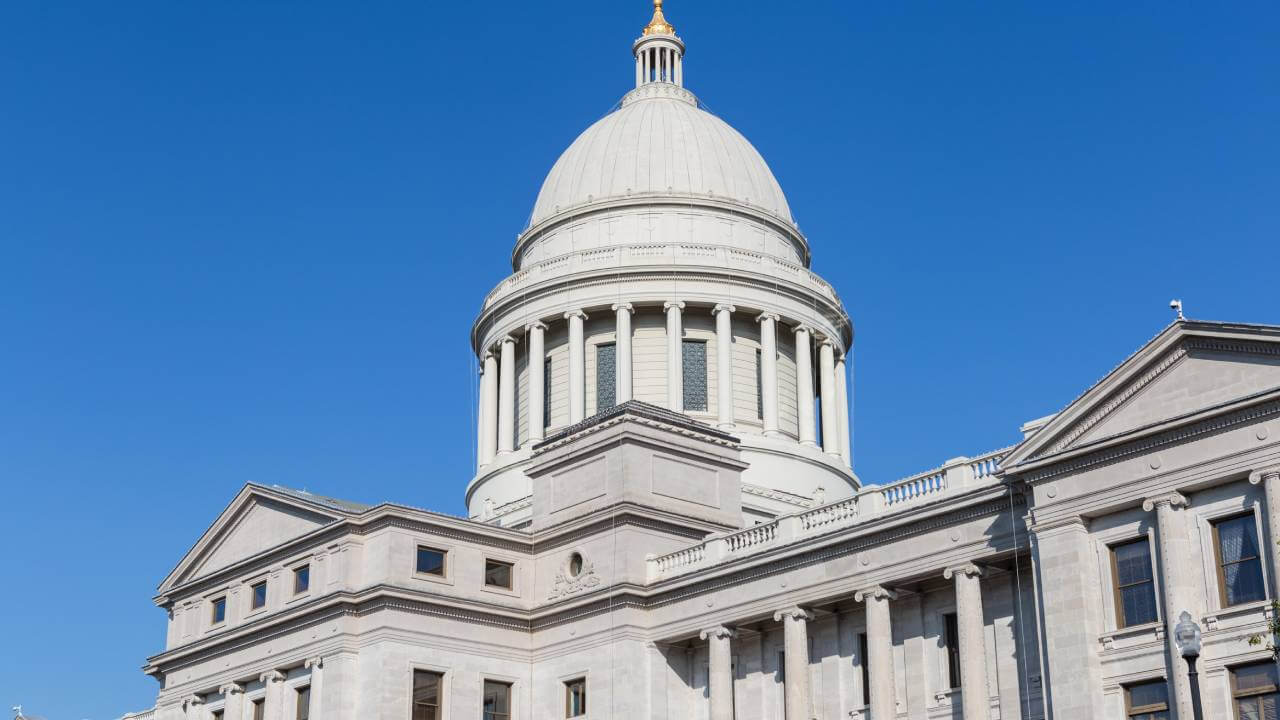 Alan Morse, CEO of Ritter Communications, said the resulting broadband coverage from the additional $44 million in ARP-funded grants will improve the economic development prospects for the small, rural cities of roughly 5,000-250,000 residents that Ritter serves.
"With gigabit Internet availability, these cities and towns can more effectively compete to attract new businesses or retain existing ones, and from a workforce development perspective, they are also better positioned to attract and retain an attractive and productive talent pool," said Morse in a conversation with Broadband World News.
Fiber-to-the-mid-South
Ritter has been in the game of helping cities and towns in the mid-South get up to speed with fiber network technology for over a decade. The company first began building a fiber network in 2010 in Jonesboro, Arkansas, focused on serving enterprise customers.
While a "strategic pivot" for Ritter, the opportunity was there, said Morse.
"In Arkansas, in particular, many of the incumbent carriers – whether they were the, you know, the RLEC companies, or local ILECs; or on the MSO side, regional cable companies, national cable companies – just hadn't reinvested in their networks to any great extent."
Between 2010 and 2019, Ritter spent roughly $300 million to build a fiber network around the four-state area known informally as the "mid-South" – with its primary work in Arkansas, and extending into West Tennessee, North Texas and Southeast Missouri. "And soon to be in Southwest Kentucky," added Morse, who estimates the network extends about 4,500 route miles to serve 110 communities.
At the time, Ritter was focused on enterprise customers primarily for economic reasons. "We had to pick one of the two, we couldn't do both residential and enterprise. We didn't have the cash flow to be able to do that," said Morse.
But that started changing in 2019 when private equity firm Grain Management acquired a majority stake in Ritter, giving the company more capital to expand its network.
"We are excited about the possibilities for the future that this partnership will allow. We're in a unique position because of our state-of-the-art fiber technology," said Ronda Ritter Ray, lead family director and fourth-generation Ritter family shareholder, in a press release about the acquisition.
Indeed, that capital investment, combined with the COVID-19 pandemic upending the way we live and work – and ultimately, fiber-to-the-home providers outranking enterprise fiber providers in valuation – led Ritter to focus more specifically on FTTH deployments. Plus, they were well placed to do so more efficiently than others given their existing enterprise fiber.
"We have fiber infrastructure in some of these towns that run right down Main Street through the business corners," said Morse. "We were able to leverage that infrastructure and come back to the state and say, 'you know, we can do these grant builds more efficiently than some others who might be starting from scratch'."
Morse said since 2019, Ritter has been on track to spend $450 million over five years on fiber.
Of course, these builds rarely happen without pushback from larger, incumbent operators. According to Morse, the company has "seen some activity from some of the competitors going and trying to lock their customers into contracts" as it builds out its network. But "the competitive reaction has been more muted than we expected," he added. "I think it's an issue where some of the towns that we're serving just don't fall higher on their priority list for capital investment."
Looking ahead, Ritter hopes to win additional state funding as money starts to flow in from the NTIA through the Biden administration's infrastructure act. It also intends to "aggressively" promote the FCC's Affordable Connectivity Program (ACP), which Morse believes will likely help connect 10-15% of Ritter's customers.
"We feel like – between the state grants covering the accessibility issue, and the federal ACP program covering the affordability issue – that we're going to reach constituencies that just have never been on an equitable playing field as far as broadband is concerned," said Morse.
Related posts:
— Nicole Ferraro, site editor, Broadband World News; senior editor, global broadband coverage, Light Reading. Host of "The Divide" on the Light Reading Podcast.