Amazon took a step forward in its effort to join the low-Earth orbit (LEO) satellite broadband club on Tuesday with the announcement that it has deals with three rocket companies for up to 83 launches over five years for its Project Kuiper.
Those launches, to be carried out by Arianespace, United Launch Alliance (ULA) and Blue Origin (owned by Amazon founder, Jeff Bezos), will deploy most of Amazon's 3,236 LEO satellites into space.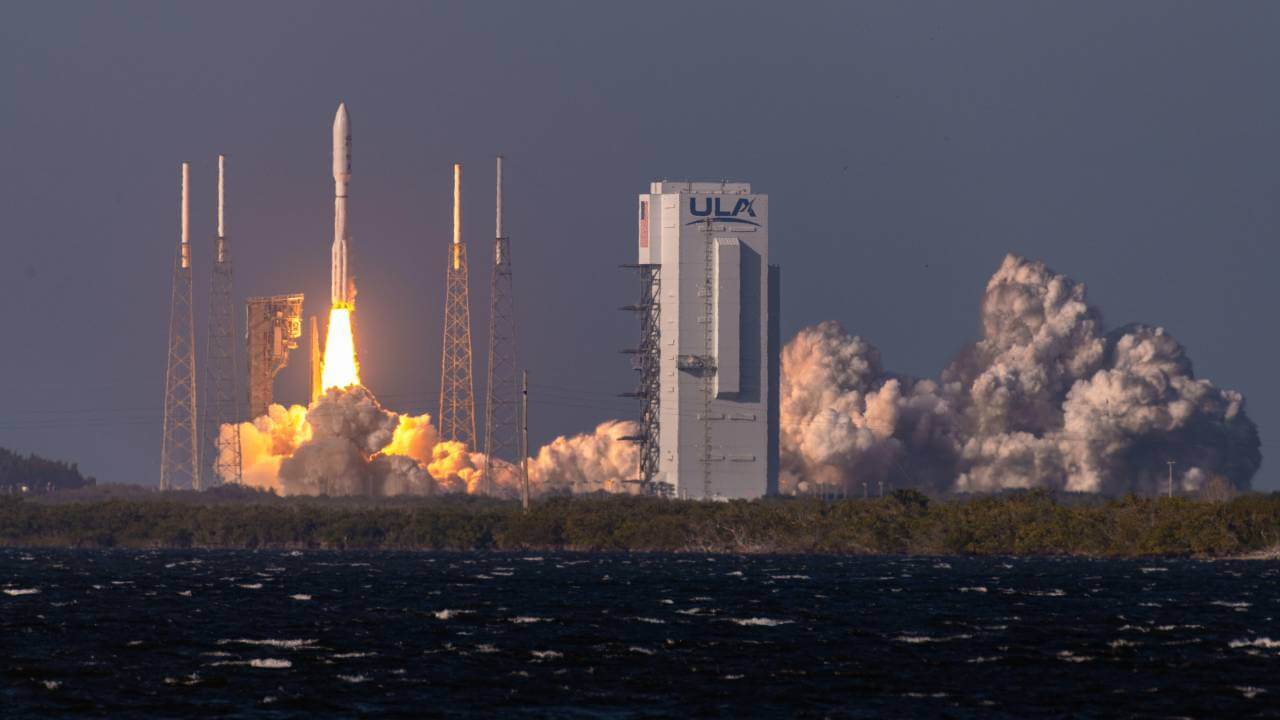 In a press release, Rajeev Badyal, vice president of technology for Project Kuiper at Amazon, said getting launch capacity from multiple providers was a "key part" of the company's strategy.
"This approach reduces risk associated with launch vehicle stand-downs and supports competitive long-term pricing for Amazon, producing cost savings that we can pass on to our customers," said Badyal. "These large, heavy-lift rockets also mean we can deploy more of our constellation with fewer launches, helping simplify our launch and deployment schedule."
The initial launch agreements have Arianespace on the hook for 18 launches, Bezos' Blue Origin for 12 launches with the option for an additional 15, and ULA for 38 launches.
According to Amazon's announcement, the 18 Arianespace launches will take place on the Ariane 6 rockets which have yet to officially debut. "Arianespace is on its way to start operating its next-generation heavy-lift launch vehicle, Ariane 6, which is scheduled to launch for the first time by the end of this year," said Amazon.
Stéphane Israël, CEO of Arianespace, called Amazon's selection of Ariane 6 a "great vote of confidence in our new launch vehicle."
Billionaire space race
Absent from the launch partner announcement was SpaceX, owned by Elon Musk. Bezos' Blue Origin and Musk's SpaceX recently garnered media attention for their own rocket flights, as the billionaires pursue parallel paths to blasting humans into outer space for profit.
While Amazon is several years behind SpaceX in the race to launch LEO satellites to deliver high-speed broadband, the company highlighted a few attributes in its announcement that make it well placed to join the fray, including its global logistics and operations footprint and its Amazon Web Services (AWS) networking and infrastructure.
Amazon is designing and developing its Project Kuiper system in-house. In December 2020, the company announced it was using a phased array antenna approach that reduces the size and cost of its customer terminals. At the time, Amazon said tests showed the antenna offering maximum throughput of up to 400 Mbit/s.
If Amazon can truly bring down the prices paid by broadband customers as it scales up its Kuiper Systems business, that may make a difference in Project Kuiper's competition with Starlink. In late March, SpaceX announced it was upping its Starlink kit prices to $599, with monthly service costing $110.
But there's a long way to go before space is as cluttered with Bezos' satellites as it will be with Musk's. SpaceX has FCC permission to launch 12,000 satellites for Starlink, and it filed applications with regulators late last year to launch 30,000 more as part of its Gen2 constellation.
That request, however, prompted NASA, the National Telecommunications and Information Administration (NTIA) and the National Science Foundation (NSF) to file a letter to the FCC in February expressing concern about potential dangers that may come from a proliferation of large satellite constellations and space debris.
"With the increase in large constellation proposals to the FCC, NASA has concerns with the potential for a significant increase in the frequency of conjunction events and possible impacts to NASA's science and human spaceflight missions," wrote the federal agencies.
Amazon's Kuiper Systems, too, took issue with Gen2 in an FCC filing, saying the application violated the Commission's rules – a complaint SpaceX responded to by saying Amazon was trying to delay its competition.
Related posts:
— Nicole Ferraro, site editor, Broadband World News; senior editor, global broadband coverage, Light Reading. Host of "The Divide" on the Light Reading Podcast.