Chip Damato comes off as a friendly, gregarious telecom executive. He's more than willing to whisper snide comments during staid telecom conference presentations when they begin to drag.
And that posture appears to extend into his work in telecom networking technologies, where he's certainly willing to experiment.
That's an interesting attitude considering Damato is the EVP of Inland Cellular, a tiny network operator serving around 41,000 customers across 140 cell sites in Eastern Washington and North Central Idaho. While most such operators wait for the big players in the US to make technology decisions so they can dutifully follow suit, Damato continues to zig where others zag.
Damato's willingness to try new things landed him at the center of a lengthy Washington Post article in 2020 detailing his company's deployment of Parallel Wireless' open RAN network equipment. During a recent trade show presentation, Damato said the operator's shift to open RAN technology helped reduce its overall capital expenses by 40%. "O-RAN was almost a necessity for us," he said at the time.
Inland remains one of the only network operators in the US to commercially deploy open RAN.
Telegraphing interest in Terragraph
Now, Damato is employing that same let's-give-it-a-shot approach to the market for fixed wireless access (FWA) services. In responses to questions from Light Reading, Damato said Inland counts roughly 60 cell towers broadcasting FWA services to around 2,200 customers using a wide range of technologies and equipment vendors.
Further, Inland is in the early stages of deploying Terragraph services from Meta (formerly Facebook) using equipment from Cambium Networks. According to testing from Signals Research Group and reported by FierceWireless, the technology promises to support speeds up to 1.8 Gbit/s in a variety of challenging conditions by using the unlicensed 60GHz spectrum band.
Damato said Inland plans to begin testing Terragraph services with around 100 customers in locations where building fiber is difficult or expensive.
Meta, then called Facebook, began talking about its Terragraph technology in 2018, and in recent years has secured both operator and vendor supporters of the technology around the globe. The technology is attractive considering it runs in 60GHz spectrum bands that are generally free to use worldwide and typically see little traffic. Interestingly, the 3GPP's new specifications for 5G pave the way for that standard to also run in the 60GHz bands.
FWA for the win
But Terragraph is just one of Inland's FWA efforts. Damato said the company also runs some FWA services through the 3.5GHz CBRS spectrum band, the 2.5GHz band, the 5.8GHz band and some other millimeter wave (mmWave) spectrum bands. Inland's vendors include Airspan, Siklu and Radwin, among others. Its supported network technologies include 4G LTE and other protocols.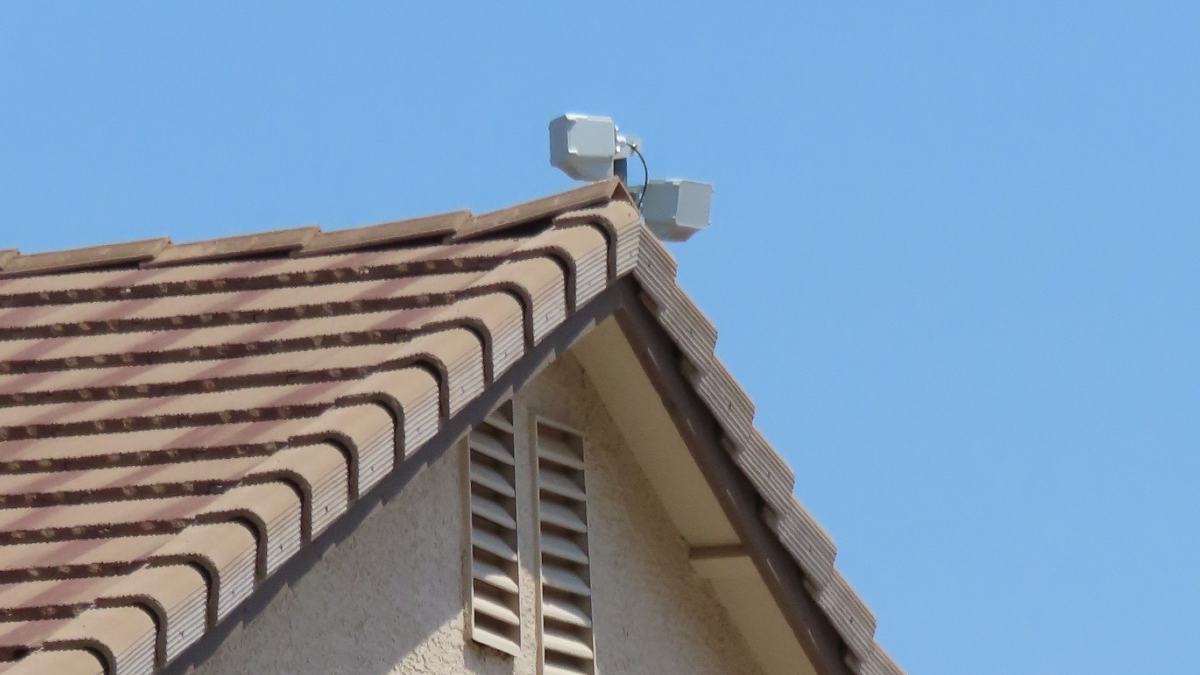 Damato said Inland prices its FWA offerings mostly based on what types of speeds it can provide – and those speeds vary based on the spectrum being used. On CBRS, the company can sell 15Mbit/s services for $40 per month. Using mmWave connections, that rises to around 100 Mbit/s for about $100 per month. Other service tiers deliver higher speeds for more money.
Inland isn't the only mobile provider to expand into the FWA opportunity. Both T-Mobile and Verizon are promising to significantly grow their own FWA efforts, while smaller companies ranging from UScellular to Starry are in the midst of their own buildouts.
Such efforts have gained significant attention as the US government prepares to dole out billions of dollars in subsidies earmarked to finance the construction of broadband networks in rural areas. Most expect that funding to be primarily funneled into fiber networks, but FWA may also capture a significant chunk of the funding.
Indeed, that's part of the reason Damato is testing different FWA technologies. He said Inland may apply for some government funding if it finds the situation economically viable.
Related posts:

— Mike Dano, Editorial Director, 5G & Mobile Strategies, Light Reading | @mikeddano
A version of this story first appeared on Light Reading.