With the recent kick-off of the US federal government's notices of funding opportunity (NOFO) for its multi-billion-dollar broadband grant programs, so far 35 states and territories have said they intend to participate, according to NTIA Chief Alan Davidson.
Speaking on Tuesday morning at the Mountain Connect conference in Colorado, Davidson said his office received a great deal of input from communities, states and providers since the NTIA released program rules for the $42.45 billion Broadband Equity Access and Deployment (BEAD) program, the $2.75 billion Digital Equity Act programs and the $1 billion Enabling Middle Mile Broadband Infrastructure program on May 13. He added that the department was working on "staffing up to support the states" and assigning a point person to each state and territory.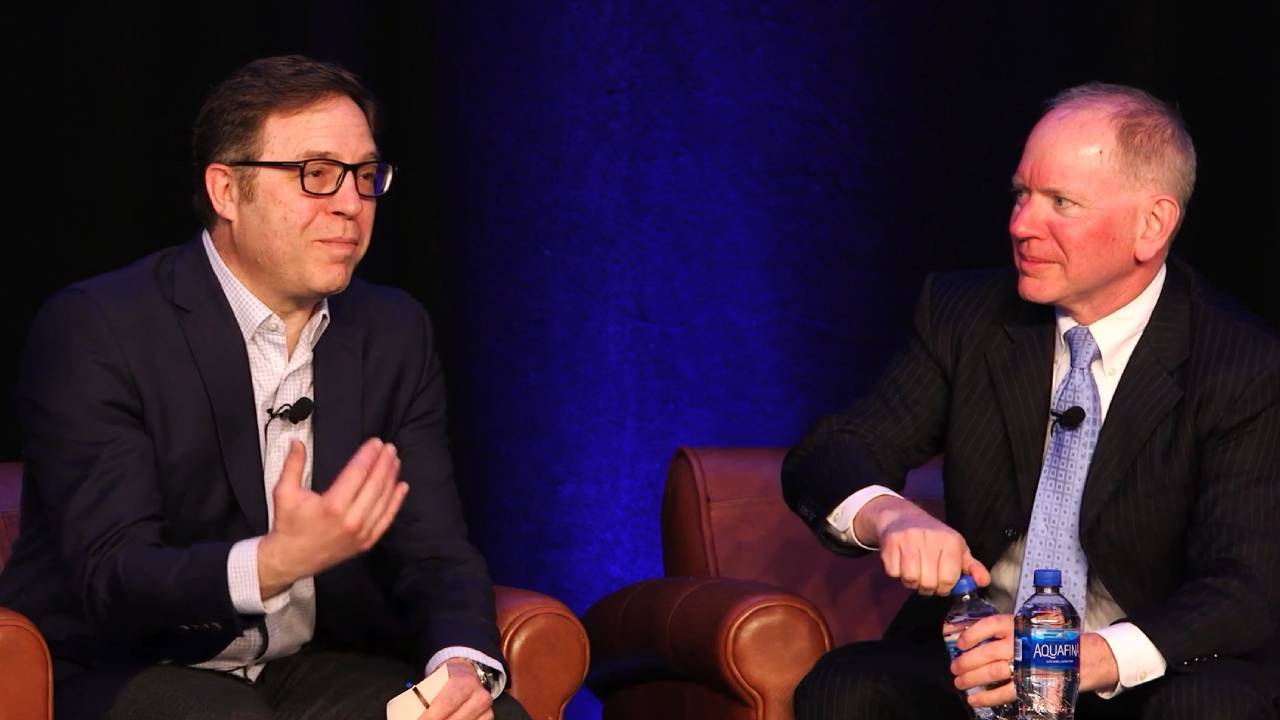 "We really feel that this is this generation's infrastructure project to build," said Davidson of the mission to connect everyone in the US to the digital world.
---
Related: US government kicks off $45B in broadband funding
---
In a keynote address and interview session, Davidson offered additional clarity on several aspects of the NOFO and program rules. Here are a few takeaways.
Too burdensome for smaller providers?
One of the issues addressed was whether some program rules, such as the NOFO's affordability and credit check requirements, put an undue burden on smaller providers.
While much of the control over how to spend broadband funding is left up to individual states and territories, there are several "baseline values" they must adhere to in their plans as designated by the language of the infrastructure law, noted Davidson. One is affordability.
Davidson explained that the NOFO establishes this requirement in three ways: First, providers must offer a low-cost option; second, states must build affordability into their plans "in other ways"; and third, the NTIA made affordability "a key part of the prioritization criteria that states need to use when they do competitive grant making," he said.
Another potential issue for smaller providers is a letter of credit requirement cited in the program rules. Speaking on a panel hosted by the Fiber Broadband Association last week, Chris Champion, vice president of government relations at C Spire, said he thought those letters of credit would be "difficult to obtain" for smaller providers.
"I'm already hearing from multiple providers that are weighing heavily not participating in the program," he said.
In response to this concern, echoed on Tuesday at Mountain Connect, Davidson said it was important for the NTIA to establish clear oversight rules. But he added that there's still room for input and to anticipate "additional guidance" as the NTIA engages with providers and communities.
"We want to welcome new entrants, but we also need to make sure that federal money is being spent wisely. And we have heard stories in the past and had experiences in the past where it hasn't been, so we are here to make sure that there's going to be proper oversight and accountability," said Davidson. "We're very open minded about feedback."
Possible Trump-era tax on broadband grants
Another potential burden on providers who participate in the program may come courtesy of a 2017 tax law passed under the Trump administration that will require the grants to be taxed as income.
According to Government Technology, which reported on the issue in April:
As of now, $42.45 billion in federal broadband grants — as part of the Broadband Equity, Access and Deployment (BEAD) program — is taxable income due to the 2017 tax-cut law.

In theory, grant-winning companies could recoup the money they would lose to the tax through bonus depreciation, but the amount they can offset starts to dwindle in 2023, said Ryan Johnson, a partner and CPA at Aldrich Advisors, which helps telecommunications companies. Next year — again thanks to the 2017 tax bill — the bonus depreciation rate will decrease to 80 percent, meaning that if a company were to win $10 million, only $8 million could be offset by bonus depreciation.
Following that reporting, NTCA–The Rural Broadband Association confirmed to Broadband World News that the trade association was raising the alarm with members of Congress.
"It is critical that all government broadband grant funds go toward network deployment, rather than returning a significant portion of those funds back to the government in the form of subsequent tax payments on the grants," said Shirley Bloomfield, CEO of NTCA.
"NTCA has already been in touch with Congressional offices to discuss how to address the tax implications affecting broadband grants. In creating these new programs, Congress clearly hoped these funds would be directed toward broadband deployment rather than being saddled with tax liability and ultimately connecting fewer Americans," she added.
Asked about this tax on Tuesday and whether it would require Congressional action to change, Davidson said it is "an issue of ongoing conversation with the administration" but offered no further clarity on the matter.
"It's not something that will be addressed in these notices, but I'll just say that's an area where you can expect to hear and see more," he said.
Waivers for 'Buy American' rules
Providers and communities can also expect further guidance on the requirement to "Buy American" manufacturing products, said Davidson. However, he made it clear that the bar for waivers on that requirement would be high.
"Part of the hope of a statute like this, an initiative like this, is to promote jobs in America, to promote manufacturing in America. And I think Congress very intentionally put those provisions in there to do that," said Davidson. "At the same time, we're clear-eyed about the challenges that are going to be ahead. We've heard about them from many providers."
However, Gary Bolton, CEO of the Fiber Broadband Association, also in attendance at Mountain Connect, said that there should be no need to look outside the country for fiber products.
"We have plenty of domestic supply of fiber. Matter of fact, we actually exported 34% of our supply last year," said Bolton. "There's no reason not to buy domestic fiber. The issue is more on the electronic side where you're putting a lot of parts together that are globally sourced."
How muni broadband bans impact funding
As mandated in the infrastructure law, eligible grant recipients may not exclude municipalities, cooperatives and other local entities from participating in the program. However, that stipulation bumps up against several existing state laws that ban municipalities from delivering broadband.
The NTIA addresses this in the BEAD rules by urging states to waive those bans, and adds hurdles if they don't.
"NTIA strongly encourages Eligible Entities to waive all such laws for purposes of the Program," reads the NOFO. "If an Eligible Entity does not do so, the Eligible Entity must identify all such laws in its Initial Proposal and describe how the laws will be applied in connection with the competition for subgrants. Such Eligible Entity must, in its Final Proposal, disclose each unsuccessful application affected by such laws and describe how those laws impacted the decision to deny the application."
Asked about that language on Tuesday, Davidson backed up the requirement to allow municipal providers to participate and said the NTIA would continue to put pressure on resistant states.
"There's a lot of data that shows that, for example, especially in these unserved areas, especially in these hard to reach places ... municipalities can play a very, very critical role," said Davidson. "We are going to press states to make sure that they're doing all that they can do under their laws" to include them.
Next steps
States and territories have until July 12, 2022, to submit a letter of intent to participate in the Digital Equity Act programs and until July 18 for BEAD. The application for the Enabling Middle Mile Grant Program opens on June 21, 2022, and the NTIA will host a technical assistance webinar on that program this Thursday, May 26.
Related posts:
— Nicole Ferraro, site editor, Broadband World News; senior editor, global broadband coverage, Light Reading. Host of "The Divide" on the Light Reading Podcast.