Cloud-Native Containerized Solutions for PON: How to Make Them Work and Why You Should Consider Them
Date:
Wednesday, October 6, 2021
Time:
11:00 a.m. New York / 4:00 p.m. London

Speakers
The demand for high-speed broadband services and hyperconnectivity has driven massive surges in network data usage like never before. Due to this trend, the networks of communications service providers (CSPs) are increasingly overburdened. Service providers need to optimize their networks to scale service delivery efficiently, while maximizing the opportunity to innovate at a rapid pace.
Learn how cloud-native containerized solutions can position CSP networks for long-term evolution and sustainable growth. Hear practical steps and flexible options for implementing a cloud-native PON solution in your network. Discover how to maximize operational resources and make way for enhanced applications, innovations and new use cases.
Topics to be covered include:
Microservices
Containerization
How to implement cloud-native containerized PON
The convergence of fiber and mobile networks

Alan Breznick has tracked the media, telecommunications, broadband, and consumer electronics industries for more than 20 years. Before switching over to Heavy Reading in 2007, he was the original editor of Light Reading Cable Website and founding author of Heavy Reading's Cable Industry Insider. At Heavy Reading, he primarily focuses on cable/MSO services, technologies, and networks, as well as IPTV infrastructure. Alan was formerly a broadband analyst for Kinetic Strategies and a contributing analyst for One Touch Intelligence. He previously reported for Communications Daily, Cable World, Multichannel News, Broadband Daily, Crain's New York Business, and Genuine Article Press, among other publications.
close this window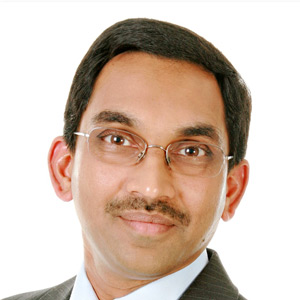 Rajesh (Raj) Chundury is a telecom industry professional with 25 years of experience spanning Wireline, Wireless, IP Transport, Software Defined Networking, Network Function Virtualization, and Open-Source technologies at fora such as ONF, ONAP, LFN, and O-RAN. He is the CTO/VP Customer Solutions at the Broadband Access Business Unit of Radisys (enabling open telecom). Before his current role, Raj spent 23 years at Ericsson, starting in research and development and advancing to customer-facing roles collaborating with wireless and wireline customers like AT&T, T-Mobile USA, and Sprint to designing and deploying 3G, 4G, and 5G networks.

He graduated with an MS in Computer Science from the University of Texas at Arlington.

Notable accomplishment:
Co-author of "The Journey Toward Software Defined Passive Optical Networks with Multi-PON Technology: An Industry View", published in the Journal of Optical Communications and Networking(August 2021 edition).
close this window

Jack is a principal of Broadband Success Partners, a consultancy focused on the technology, operations, marketing and finance needs of service providers, suppliers and telecom investors. Clients include Adtran, Calix, Ciena, Corning, GI Partners, Grain Management, I Squared Capital, InstarAGF and Vecima. Prior to co-founding the group, Jack was Senior Director of Systems Engineering for Altice USA and Cablevision Systems. Projects included Voice Over IP, Business Services, Advanced Access Networks, and Optical Transport. Jack served as Chairman of the Cablelabs Packet Cable Certification Board from 2011 to 2017, and has written for Broadband Library magazine, LightReading, and other publications. With prior posts at Lightpath, MTV Networks, Tribune/United, and Warner/Amex, he has over 35 years of industry experience.

Jack holds a Bachelor of Science in Electrical Engineering, from Rensselaer Polytechnic Institute. An aviation and ham radio enthusiast, he lives in Kings Park, NY.
close this window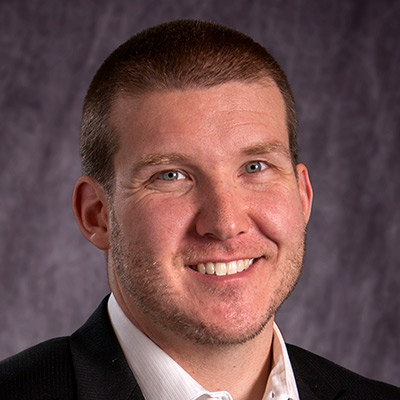 As Vice President – Solution Architectures, Todd Gingrass is responsible for the research, development, consulting and sales of all current and future technologies that relate to all types of HFC, FTTH and Video Service Providers. He also works to surpass customer satisfaction goals, working with Sales and Operations to monitor customer satisfaction, identify problems, and take corrective action to ensure customer satisfaction.

Todd also works directly with the Business Units of multiple key industry manufacturers to give feedback on market needs and trends and helping to evolve their products and technologies. Mixing this with his vast experience working in the outside plant allows him to help operators to build strategic forward plans that blend both technical and financial creativity to assist operators in their growth.

Along with his Vice President role, Todd also holds the role of CTO of CCI Systems' operator division, Astrea. Astrea is a fully functioning Service Provider in Northern Wisconsin and the Upper Peninsula of Michigan that provides voice, video, data and managed WiFi services across HFC, FTTH and Fixed Wireless networks. Todd's duties include overseeing the overall architecture of the entire network and planning its future capabilities and products.

As a 24 year veteran of CCI Systems, Todd's past roles included serving as Sales Engineering Manager and Director of Network Technology. Gingrass has extensive industry experience in Core IP, Optical Transport (SONET, DWDM), CMTS, HFC, FTTx, IPTV, Fixed Wireless and other Service Provider Technologies and has authored several industry white papers.

Gingrass holds a Bachelor of Science Degree in Electrical Engineering, specializing in Communications, Electromagnetics and Digital Signal Processing from Michigan Technological University in Houghton, MI. He has also completed rigorous training courses and earned many Cisco and SCTE certifications in areas of design, installation and configuration of IP Core, HFC, Advanced Optical Transport Networks and CMTS.

Outside of work, Todd enjoys woodworking, coaching youth tackle football and Martial Arts instruction, where he holds a Black Belt in Tae Kwon Do.
close this window


Webinar Archive Registration
To register for this webinar, please complete the form below. Take care to provide all required information (indicated in
red
). Press
Register
to complete your registration. If you have already registered for our site or for one of our webinars, you may
login
to register without re-entering your information.
Here's where you can find episode links for 'The Divide,' Light Reading's podcast series featuring conversations with broadband providers and policymakers working to close the digital divide.
As we have for the past two years, Light Reading will present our Cable Next-Gen Europe conference as a free digital symposium on June 21.
Charter has sparked RDOF work in all 24 states where it won bids. The cable op booked about $19 million in RDOF revenues in Q1, and expects to have about $9 million per month come in over the next ten years.
As we have for the past two years, Light Reading will stage the Cable Next-Gen Technologies & Strategies conference as a free digital event over two half-days in mid-March.
Launch of 2-Gig and 5-Gig FTTP tiers in 70-plus markets puts more pressure on cable ops to enhance their existing DOCSIS 3.1 network or accelerate their upgrade activity centered on the new DOCSIS 4.0 specs.
Wednesday, September 14, 2022
1:00 p.m. New York / 6:00 p.m. London
When your broadband business adds new services and connected devices, do they also add complexity, slowing customer support teams as they navigate multiple data sources to uncover connectivity issues? We've worked with hundreds of support teams to help them implement a subscriber experience management platform that gives greater visibility into subscriber issues. They can proactively troubleshoot amid complexity—improving the subscriber experience and raising customer satisfaction ratings like Net Promoter Scores.
Join this webinar with experts from Calix and global research leader Omdia who will share exclusive research about how you can:
Simplify management of numerous data sources with end-to-end visibility
Clear 90 percent of trouble calls in 24 hours and boost NPS +71 using predictive analytics, real-time insights and customer success practices
Avoid common bottlenecks when upgrading to proactive support to ease disruptions to subscribers during implementation
---