Europe's Operators Have Turned a Corner, Says Ovum Analyst

Broadband World News Video
10/10/2016
18 comments

Dario Talmesio, practice leader for Europe at Ovum, talks about how Europe's operators are managing to arrest the decline in their revenues, how IoT is impacting their business models and the potential impact on mobile operators of the shift towards quad-play packages.
Ovum Analyst on Net Neutrality & OTT Regulation

Broadband World News Video
10/6/2016
1 comment

Luca Schiavoni, a senior analyst at Ovum's regulatory advisory service, discusses the latest net neutrality developments and the potential regulation of so-called 'OTT' service providers.
Ovum on Smart Home Strategies

Broadband World News Video
10/4/2016
11 comments

The battle for the smart home is underway, but can communications service providers take advantage of their network access relationships with customers to build a compelling proposition?
Generating Revenues From the Smart Home

Broadband World News Video
9/27/2016
3 comments

Ahead of the Broadband World Forum, Michael Philpott, practice leader for consumer services at Ovum, talks about the prospects for generating revenues from the smart, connected home and identifies some of the companies taking the lead with their business plans.
Welcome to the UBB2020 Community!

Broadband World News Video
9/19/2016
1 comment

UBB2020 is on a mission to cover the ultra-broadband market 'end-to-end,' as marketing people would say...
Huawei Opens Up at ONS 2016

Broadband World News Video
9/16/2016
1 comment

At ONS 2016 in Santa Clara, California, Huawei emphasized its cooperation with international partners to introduce a range of open solutions -- POF, ONOS and OPEN-O.
European cable operator partners with SAM Seamless Network to provide residential customers with software-based cybersecurity solution for all connected devices.
Many Tier 1 MSOs have yet to choose between EPON and GPON, and their natural ties to IEEE standard-based technologies plus EPON's accelerated future timeline, could make this an attractive standard for large cable ops, ADTRAN engineering exec Jess Beihoffer tells BBWN.
The federal watchdog agency recommends the FCC consider eliminating the old cost-accounting program since it's more prone to fraud than the alternative reimbursement method among small, rural providers that receive about $2.5 billion annually to deploy broadband.
The strength of natural disasters like hurricanes is worsening, scientists say, and it's imperative that broadband infrastructures can withstand or be speedily repaired post-catastrophe, writes Fiber Broadband Association President and CEO Lisa Youngers.
After suffering many quarters of financial and broadband subscriber losses, Frontier Communications' bond owners are ready for dramatic change – including a replacement for CEO Dan McCarthy (pictured), Bloomberg reports today, citing several sources.
All resources
Thursday, October 17, 2019
12 p.m. New York/ 5:00 p.m. London
The ongoing debate around GPON vs EPON can get as heated as discussions around politics and religion, but both technologies offer some advantages over the other depending on the needs your network is servicing.
In this webinar, we will focus on the facts around the GPON vs EPON debate and how that technological decision is almost always made based on factors outside the technology itself.
Key topics include:
GPON vs EPON Technologies Overview
GPON vs EPON Rates & Reach
ITU vs IEEE – Where's the difference?
Future Growth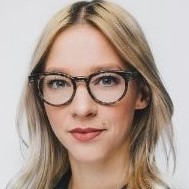 As the Senior Digital Experience Strategist at Canadian operator Rogers Communications, Lindsey Omelon build on her years of marketing experience to approach her strategy with a hybrid ...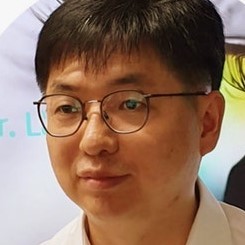 There's certainly no shortage of hype around the use of AI in the telecoms sector, but fewer instances of real-world deployments. South Korean national operator KT is one of those ...