BT on Its Evolving FTTP Strategy

Broadband World News Video
11/3/2016
Post a comment

Andy Whale, Chief Engineer at Openreach, BT's access network division, explains how and why the operator is ramping up its fiber-to-the-premises (FTTP) rollout and the challenges Openreach faces as it aims to connect 2 million premises with fiber.
How HKBN Has Built a Business Around OTT Video

Broadband World News Video
11/2/2016
Post a comment

Partnering with OTT video specialists has proven to be a successful strategy for Hong Kong Broadband Network (HKBN), says CTO and co-founder Gary McLaren.
Why AT&T Has NG-PON2 on Its Roadmap

Broadband World News Video
11/1/2016
Post a comment

Tom Anschutz, a Distinguished Member of Technical Staff at AT&T, talks about the potential applications of NG-PON2 and how that technology fits into the US giant's network and service plans.
Starman CTO on the Shift to FTTH

Broadband World News Video
10/28/2016
Post a comment

Jaanus Erlemann, CTO at Starman, explains why the Estonian cable operator is branching out from its DOCSIS strategy and investing in FTTH.
Broadband Forum CEO on the Impact of Access Network Virtualization

Broadband World News Video
10/14/2016
9 comments

Virtualization isn't just about the data center and network core -- there's the access network and the resulting operational and business impact of SDN and NFV to work out too.
Europe's Operators Have Turned a Corner, Says Ovum Analyst

Broadband World News Video
10/10/2016
18 comments

Dario Talmesio, practice leader for Europe at Ovum, talks about how Europe's operators are managing to arrest the decline in their revenues, how IoT is impacting their business models and the potential impact on mobile operators of the shift towards quad-play packages.
Ovum Analyst on Net Neutrality & OTT Regulation

Broadband World News Video
10/6/2016
1 comment

Luca Schiavoni, a senior analyst at Ovum's regulatory advisory service, discusses the latest net neutrality developments and the potential regulation of so-called 'OTT' service providers.
Ovum on Smart Home Strategies

Broadband World News Video
10/4/2016
11 comments

The battle for the smart home is underway, but can communications service providers take advantage of their network access relationships with customers to build a compelling proposition?
Generating Revenues From the Smart Home

Broadband World News Video
9/27/2016
3 comments

Ahead of the Broadband World Forum, Michael Philpott, practice leader for consumer services at Ovum, talks about the prospects for generating revenues from the smart, connected home and identifies some of the companies taking the lead with their business plans.
Welcome to the UBB2020 Community!

Broadband World News Video
9/19/2016
1 comment

UBB2020 is on a mission to cover the ultra-broadband market 'end-to-end,' as marketing people would say...
Huawei Opens Up at ONS 2016

Broadband World News Video
9/16/2016
1 comment

At ONS 2016 in Santa Clara, California, Huawei emphasized its cooperation with international partners to introduce a range of open solutions -- POF, ONOS and OPEN-O.
In conjunction with nonprofits, Comcast has launched a multiyear initiative to deploy more than 1,000 Wi-Fi 'Lift Zones' in local community centers.
PON sales remain strong, particularly in Europe, while cable access purchases slipped 8%, according to Dell'Oro Group.
Google Fiber is testing a $100 per month, 2Gbit/s service in two markets next month, with plans to offer it more broadly in early 2021.
General consumer demand during the pandemic, accelerating footprint expansions and a spike in new household formation are all contributing, analyst says.
Altice USA CEO Dexter Goei will continue to seek an 'end game' resulting in the acquisition of Cogeco's US subsidiary, Atlantic Broadband.
All resources
Tuesday, March 24, 2020
11:00 a.m. New York / 3:00 p.m London
Over the next two years, approximately 60% of service providers (both large and small) will adopt virtualization on a wide scale across their networks, according to the latest survey report from Ovum. Why are providers making these moves? Is there an easy way to start?
Learn how and why service providers are using virtualization to transform their networks. This webinar will look at how providers are leveraging virtualization to create more flexible and agile networks while also providing a better customer experience. Expert speakers from netElastic and Heavy Reading will address the industry drivers for network virtualization, the benefits that can be realized, the challenges to face and the results of virtualization being achieved by providers today.
Key topics will include:
Current network infrastructure and the move to virtualization
Benefits and challenges of network virtualization
How providers can get started
Service provider success stories: the decision to virtualize, the solution, and results

October 13-15, 2020, Virtual Event
All Upcoming Live Events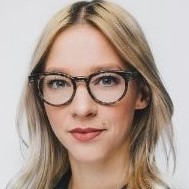 As the Senior Digital Experience Strategist at Canadian operator Rogers Communications, Lindsey Omelon build on her years of marketing experience to approach her strategy with a hybrid ...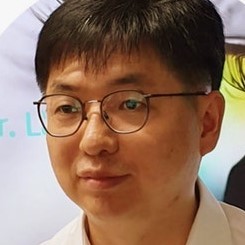 There's certainly no shortage of hype around the use of AI in the telecoms sector, but fewer instances of real-world deployments. South Korean national operator KT is one of those ...



Do a Google search of 'artificial intelligence broadband' and you'll get more than 9 million results in less than a second: The sheer volume of content out there shouldn't surprise anyone ...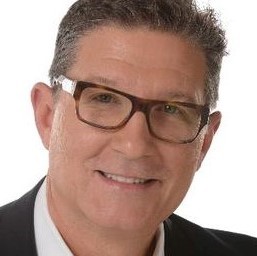 Comcast, like any other major communications service provider, is undergoing significant changes in the way it grows its business, how it runs its business and the technologies it uses to ...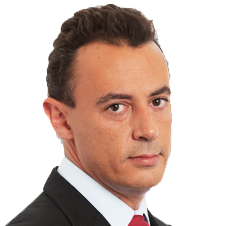 Five years ago, NOS board member Manuel Ramalho Eanes banked big on smart homes and smart cities.

All Broadband World Forum Perspectives