Amazon Boasts NFL Streaming Gains

Despite a notable decline in its US TV ratings for the second straight year, the NFL scored a gain on the streaming video front this season, according to the latest data released by Amazon.
Amazon.com Inc. (Nasdaq: AMZN), whose Prime Video service streamed the NFL's Thursday night line-up of games during the regular season, boasted that its package drew 17% higher game viewership than a similar package streamed by Twitter Inc. last season. Using the average-minute audience (AMA) metric as its barometer, Amazon said it attracted more than 310,000 viewers for at least 30 seconds of action per game, up from the approximately 250,000 viewers that Twitter reported last season.
Amazon said it attracted a total of 18.4 million viewers from 224 different countries and territories for the ten Thursday night games and special Christmas Day contest. Those viewers watched an average of 63 minutes per game. Amazon enjoyed its biggest NFL audience on December 7, when 2 million viewers watched the match-up between the Atlanta Falcons and New Orleans Saints.
The comparisons with Twitter's overall viewership are tougher to make. Instead of reporting its total viewership for last season, Twitter said it attracted 2 million viewers for its first Thursday night game, 2.2 million viewers for the second game, and between 2.6 million and 3.1 million for the next eight games, boosting its average to about 2.7 million viewers per game.
But, no matter which social media platform ended up looking best on the field, the NFL clearly came out a winner. Amazon reportedly paid the league about $50 million for the streaming rights to the 11-game package this season, while Twitter paid a mere $10 million the season before. Do I hear Facebook for $100 million next season?
— Alan Breznick, Cable/Video Practice Leader, Light Reading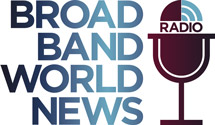 As Vice President of Global Healthcare at AT&T, Maria Lensing oversees the telecommunications operator's technology and professional services offerings across the spectrum of medical providers, from solo practitioners and walk-in clinics to giant hospital chains, medical-device vendors and consulting firms. Lensing also sees more interest from traditional service providers -- cable and telecom operators looking to expand or build relationships with their own medical communities, perhaps as an adjunct to smart-home successes or standalone.
Lensing, who took on this role almost a year ago in May 2018, oversees both the sales and technical teams responsible for developing growth initiatives for AT&T's Global Healthcare business -- including products, services and industry-specific solutions. She also very actively promotes business minority inclusion, education and female empowerment programs and has been recognized both within and outside AT&T. Some awards she's received include "Top 40 Under 40" and "Super Woman in Business" from the Memphis Business Journal.
Join Maria Lensing, VP of Global Healthcare at AT&T, on Tuesday, April 23 at 12:00 p.m. ET / 9:00 p.m. PT, when she's the guest on BBWN Radio, hosted by Broadband World News Editor Alison Diana. Register now!
So far, the agenda includes a discussion of technologies such as fiber and 5G; defining the needs and solutions for a widely diverse range of customers; partnering for success in a typically slow-moving, budget-constrained market; learning and dispersing best practices from other verticals and within other business groups; promoting diversity and female empowerment when so many say they're doing so but so little has changed; and what she hopes to accomplish in another year in this role.
Register and post your questions for Maria on BBWN Radio's easy-to-use chat board. We will get to as many questions as possible. Please post questions before and during the broadcast. Once you've registered, you will be led to the chat board page. Talk to you on April 23!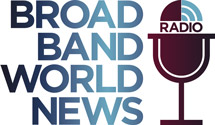 Tune in to Broadband World News Radio on February 14 at 11 a.m. ET / 8 a.m. PT / 4 p.m. UK when John Isch, Practice Director of the Network and Voice Center of Excellence at Orange Business Services, discusses use cases, ROI and misconceptions of software-defined wide-area networks, virtualization and cloud.
All resources
Tuesday, April 30, 2019
11:00 a.m. New York / 4:00 p.m London
Just when you thought the answer to your next technology direction question was clear, the noise around multiple new technology options fills the Internet and airwaves. Multiple 5Gs are being deployed; there's CableLabs' 10G initiative; the ITU and IEEE are toiling around 50G PON – and we haven't even talked about Wi-Fi6 yet! Is any of this real, do you have to pay attention or can you just let the dust settle and then decide?
Since waiting is often not the best option, let's demystify technology options, their impact on your business, and how to prepare for whatever the future brings.
In this webinar, Service Providers will learn:
Current state of 5G and how it affects everyone, not only mobile network providers.
Latest technologies being developed and how they will benefit their networks and subscribers.
How to prepare their networks for the future – whatever it may hold.