AT&T Doubles Down on Fiber Diet

With its DSL subscriber base still dwindling rapidly, AT&T is relying more and more on its ongoing FTTH buildout to spur broadband growth.
In its first-quarter earnings release and presentation late Wednesday, AT&T Inc. (NYSE: T) reported that it added a total of 82,000 broadband subs in the three-month period despite shedding another 72,000 legacy DSL customers. That's because it netted 154,000 IP broadband subs, consisting of a combination of FTTH and FTTN customers.
As a result, the telco ended March with 14.4 million total broadband subs, split between 13.6 million IP subs and 816,000 DSL subs, down from 4.5 million DSL subs just four years ago. The company, which is the third largest US broadband provider behind Comcast and Charter, has not reported how many FTTH customers it's signed up yet or how many of its subs are opting for 1 Gig service.
But AT&T did disclose that it now passes more than 8 million customer locations with fiber, with the vast majority of those being residences. It also said that its fiber lines now pass within 1,000 feet of 8 million business locations across the nation.
---
You're invited to attend Light Reading's Big Communications Event -- the ONE event that delivers fresh perspective on the rapid transformation of the telecom industry and the road ahead. We'll see you May 14-16 in Austin -- communications service providers get in free!
---
AT&T Senior EVP & CFO John Stephens said the company expects to pass 10 million homes with fiber by the end of the year. It's doing this as it strives to meet its commitment of passing 12.5 million customer locations with fiber by the end of 2019, under the conditions imposed by the Federal Communications Commission (FCC) when it approved AT&T's purchase of DirecTV three years ago. Company officials have said they intend to exceed that commitment and pass 14 million homes and businesses with FTTH lines by then. (See AT&T Preps for Big Fiber Build .)
Speaking on the company's earnings call, Stephens also said AT&T is seeing broadband penetration rates of "nearly 50%" in fiber-built markets where it's been marketing the product for at least two years. He noted that this penetration rate is "quite a bit higher" than the penetration rate for non-fiber areas.
— Alan Breznick, Cable/Video Practice Leader, Light Reading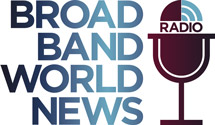 In this insightful Light Reading radio show, Kurt Raaflaub, Head of Strategic Solutions Marketing, will outline the key service provider challenges, deployment considerations, next-gen Gigabit technologies, and service models to win market share in the rapidly growing MDU market.
All resources
Tuesday, May 21, 2019
11:00 a.m. New York / 4:00 p.m London
The MDU market continues to face fierce competition among service providers due to tech-savvy residents (i.e., millennials), demand from building owners and management companies, plus the favorable economics of bulk contracts. However, no MDUs are the same, so service providers must use multiple technologies and inconsistent deployment models, increasing operational complexity and rollout costs.
The MDU market itself is evolving as residents adopt smart-home technologies, generating rising demand for smart apartments with built-in connected thermostats, keyless entryways and doors, and video doorbells. This evolution presents both new challenges and opportunities. In other words, service providers must consider innovative service-delivery strategies to compete and win.
In this Broadband World News and ADTRAN webinar, Kurt Raaflaub, Head of Strategic Solutions Marketing, will highlight emerging MDU broadband Internet trends and challenges. In addition, Kurt will outline the next-generation service creation and delivery platform, built on open standards, that allows service providers to connect millions of underserved MDUs, enables creation of user-driven services, and reduces operational complexity and costs.
Plus, special guest, Alice Lawson, Broadband and Cable Program Manager for the City of Seattle, will discuss Seattle's B4B-Build For Broadband initiative that addresses best practices in planning for MDU telecommunication infrastructure.