FCC's Pai Promises 'Light Touch' on Regulation

Federal Communications Commission Chairman Ajit Pai envisions a less-regulated, innovative broadband market governed with a "light touch."
During a keynote, "Building the 5G Economy" at Mobile World Congress in Barcelona, Pai discussed the agency's plans to simplify Internet rules and return to "the light-touch approach to regulation that produced tremendous investment and innovation throughout our entire Internet ecosystem -- from the core of our networks to providers at the edge."
Pai, a Republican, also addressed the anticipated explosion of 5G, spectrum availability and preventing monopolies by supporting competition. He did not, however, directly address net neutrality. But the Open Internet Order, implemented under former FCC head Democrat Tom Wheeler and designed to ensure net neutrality, led to smaller investments in broadband (outside of a recession), Pai said.
"In fact, broadband investment remains lower today than it was when the FCC changed course in 2015. And we have seen much concern about whether the FCC would permit or ban service plans," he said. "We are confident in the decades-long, cross-party consensus on light-touch Internet regulation -- one that helped America's digital economy thrive. And we are on track to returning to that successful approach."
Here are five highlights from Pai's remarks:
Fewer regulations
Complicated rules crafted to prevent monopolies actually have the opposite effect. By loosening mandates, the private sector gains the flexibility innovation requires. For example, when the FCC ceased the prior administration's investigation into zero-rating or free data services, all four major wireless providers began or expanded their unlimited data plans.

Encourage competition
Removing regulations such as network-sharing requirements empowers service providers to build new and bigger networks. Where competition is less prevalent, the FCC plans to deploy incentives and recently said it will invest $4 billion to expand mobile broadband in rural America.

Flexible use
The private sector, not government, is better suited to determine which wireless technology to use in a particular spectrum, said Pai. And as the number of spectrums increases, the FCC will not hobble operators from reaching new markets, he said.

Spectrum everywhere
Spectrum auctions -- which the FCC held in 2006 for AWS-1 in 2006, 700MHz in 2008 and 65MHz of mid-band in 2015 -- generate opportunities for operators and money for the federal government, said Pai. To date, auctions raised almost $100 billion, he noted. Opening up spectrum, such as the recent move to make available almost 11GHz in bands above 24GHz for mobile use and the FCC's current consideration of opening up more spectrum for 5G, allows service providers to more easily debut 5G and other services, said Pai.

Building 5G
Facilitating 5G is vital, and that's one reason the FCC allowed operators to begin deploying 5G trials at cell sites across the United States later this year, he said. The agency will "incentivize every sector, every company to build networks and to compete," said Pai.
Unsurprisingly, several organizations and politicians were quick to offer alternate opinions on the FCC's moves, both planned and activated.
"Pai's frequent charge that investment has declined is based on the claims made by one industry-paid analyst, who selectively edits the figures reported by some of these companies. But if you take account of the industry's spending as a whole, you'll see that broadband-industry investment was nearly 9% higher in the two years following the FCC's 2015 Open Internet Order than it was in the two years prior," said Free Press Policy Director Matt Wood in a statement.
Related posts:
— Alison Diana, Editor, UBB2020. Follow us on Twitter @UBB2020 or @alisoncdiana.
All resources
Tuesday, March 24, 2020
11:00 a.m. New York / 3:00 p.m London
Over the next two years, approximately 60% of service providers (both large and small) will adopt virtualization on a wide scale across their networks, according to the latest survey report from Ovum. Why are providers making these moves? Is there an easy way to start?
Learn how and why service providers are using virtualization to transform their networks. This webinar will look at how providers are leveraging virtualization to create more flexible and agile networks while also providing a better customer experience. Expert speakers from netElastic and Heavy Reading will address the industry drivers for network virtualization, the benefits that can be realized, the challenges to face and the results of virtualization being achieved by providers today.
Key topics will include:
Current network infrastructure and the move to virtualization
Benefits and challenges of network virtualization
How providers can get started
Service provider success stories: the decision to virtualize, the solution, and results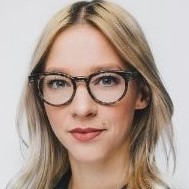 As the Senior Digital Experience Strategist at Canadian operator Rogers Communications, Lindsey Omelon build on her years of marketing experience to approach her strategy with a hybrid ...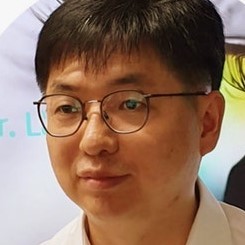 There's certainly no shortage of hype around the use of AI in the telecoms sector, but fewer instances of real-world deployments. South Korean national operator KT is one of those ...



Do a Google search of 'artificial intelligence broadband' and you'll get more than 9 million results in less than a second: The sheer volume of content out there shouldn't surprise anyone ...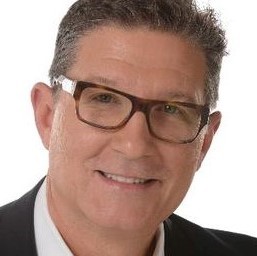 Comcast, like any other major communications service provider, is undergoing significant changes in the way it grows its business, how it runs its business and the technologies it uses to ...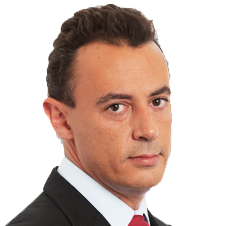 Five years ago, NOS board member Manuel Ramalho Eanes banked big on smart homes and smart cities.

All Broadband World Forum Perspectives