FCC's Pai Promises 'Light Touch' on Regulation

Federal Communications Commission Chairman Ajit Pai envisions a less-regulated, innovative broadband market governed with a "light touch."
During a keynote, "Building the 5G Economy" at Mobile World Congress in Barcelona, Pai discussed the agency's plans to simplify Internet rules and return to "the light-touch approach to regulation that produced tremendous investment and innovation throughout our entire Internet ecosystem -- from the core of our networks to providers at the edge."
Pai, a Republican, also addressed the anticipated explosion of 5G, spectrum availability and preventing monopolies by supporting competition. He did not, however, directly address net neutrality. But the Open Internet Order, implemented under former FCC head Democrat Tom Wheeler and designed to ensure net neutrality, led to smaller investments in broadband (outside of a recession), Pai said.
"In fact, broadband investment remains lower today than it was when the FCC changed course in 2015. And we have seen much concern about whether the FCC would permit or ban service plans," he said. "We are confident in the decades-long, cross-party consensus on light-touch Internet regulation -- one that helped America's digital economy thrive. And we are on track to returning to that successful approach."
Here are five highlights from Pai's remarks:
Fewer regulations
Complicated rules crafted to prevent monopolies actually have the opposite effect. By loosening mandates, the private sector gains the flexibility innovation requires. For example, when the FCC ceased the prior administration's investigation into zero-rating or free data services, all four major wireless providers began or expanded their unlimited data plans.

Encourage competition
Removing regulations such as network-sharing requirements empowers service providers to build new and bigger networks. Where competition is less prevalent, the FCC plans to deploy incentives and recently said it will invest $4 billion to expand mobile broadband in rural America.

Flexible use
The private sector, not government, is better suited to determine which wireless technology to use in a particular spectrum, said Pai. And as the number of spectrums increases, the FCC will not hobble operators from reaching new markets, he said.

Spectrum everywhere
Spectrum auctions -- which the FCC held in 2006 for AWS-1 in 2006, 700MHz in 2008 and 65MHz of mid-band in 2015 -- generate opportunities for operators and money for the federal government, said Pai. To date, auctions raised almost $100 billion, he noted. Opening up spectrum, such as the recent move to make available almost 11GHz in bands above 24GHz for mobile use and the FCC's current consideration of opening up more spectrum for 5G, allows service providers to more easily debut 5G and other services, said Pai.

Building 5G
Facilitating 5G is vital, and that's one reason the FCC allowed operators to begin deploying 5G trials at cell sites across the United States later this year, he said. The agency will "incentivize every sector, every company to build networks and to compete," said Pai.
Unsurprisingly, several organizations and politicians were quick to offer alternate opinions on the FCC's moves, both planned and activated.
"Pai's frequent charge that investment has declined is based on the claims made by one industry-paid analyst, who selectively edits the figures reported by some of these companies. But if you take account of the industry's spending as a whole, you'll see that broadband-industry investment was nearly 9% higher in the two years following the FCC's 2015 Open Internet Order than it was in the two years prior," said Free Press Policy Director Matt Wood in a statement.
Related posts:
— Alison Diana, Editor, UBB2020. Follow us on Twitter @UBB2020 or @alisoncdiana.
All resources
Thursday, January 23, 2020
12:00 p.m. New York / 5:00 p.m. London
It wasn't long ago that TV was ranked by subscribers as the most important service in the bundle provided by their communications service provider (CSP). Recent research indicates that for nearly three quarters of subscribers, broadband is now the most important service. Broadcast TV is the most important service to only 15% of North American consumers, replaced by OTT video streaming platforms like Netflix, Amazon Prime and Disney+. In addition, many different competitors are moving aggressively to stake a claim in consumers' homes.
In 2020, CSPs need to fight back by transforming their business models, which are becoming more reliant on a single source of revenue: fixed broadband services.
This webinar will focus on helping CSPs transform their business models by placing a firm focus on delivering a sensational subscriber experience and by offering compelling new services that generate value for subscribers. These actions will reinforce the CSP's strategic position in the home network and position themselves for growth in the next decade.
Key topics include:
Being the first to market with WiFi 6 technology, in response to consumer purchases of new devices over the holidays;
Having the insights needed to proactively resolve issues, often before your subscribers even know that there are issues;
Providing help desk agents with the visibility they need to resolve common subscriber issues more quickly;
Delivering a mobile app, in response to consumer demands for the ability to do some things themselves, rather than having to call technical support; and
Addressing consumer concerns around device security, privacy and control with enhanced security and parental controls.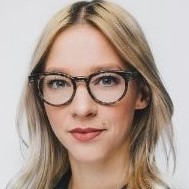 As the Senior Digital Experience Strategist at Canadian operator Rogers Communications, Lindsey Omelon build on her years of marketing experience to approach her strategy with a hybrid ...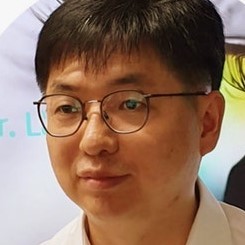 There's certainly no shortage of hype around the use of AI in the telecoms sector, but fewer instances of real-world deployments. South Korean national operator KT is one of those ...