Ovum: 4 Broadband Trends for 2019

When it came time for prognostication, Broadband World News could not think of another person better-suited than an analyst who spends her time in the trenches, speaking to leading vendors and service providers about passive-optical networks, fiber, VDSL and Gfast and other fixed-broadband topics near and dear to the BBWN community.
As always, Ovum Principal Analyst Julie Kunstler put aside her own deadlines and gave BBWN her top themes for 2019. They are:
Fiber deeper and fiber all-the-way continue. We are seeing this in our market share reports. Bandwidth demand continues to grow unabated, and fiber is needed to support broadband access.

Hype around 5G-based FWA will continue. There will be deployments but subscriber forecast numbers will not be large. It is a niche approach to residential broadband access. Yes, there is some cord cutting but for most families with significant broadband speeds today, cord cutting is not realistic. (Bundle cutting, on the other hand, is an entirely different issue as many question the value of quad-play and triple-play, depending on the packages, costs, value and so forth.)

Some operators are pursuing "universal access," trying to push as much traffic as possible over the access network. Verizon is a good example, with its deployment of NG-PON2. Verizon is using NG-PON2 for residential and business services. In addition, it is examining the use of NG-PON2 for 5G xHaul. (See Network Slicing: It Ain't Just for 5G.)

When coupled with sufficient bandwidth, such as 10G in the network, network slicing generates opportunities for service providers to have the ability to wholesale the network effectively and efficiently.
What's on your list of 2019 fixed-broadband trends? How will 5G impact service providers? How much more fiber will be deployed in the next 12 months? Only time -- and BBWN -- will tell.
Related posts:
— Alison Diana, Editor, Broadband World News. Follow us on Twitter or @alisoncdiana.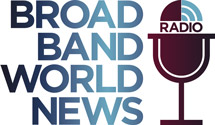 Tune in to Broadband World News Radio on February 14 at 11 a.m. ET / 8 a.m. PT / 4 p.m. UK when John Isch, Practice Director of the Network and Voice Center of Excellence at Orange Business Services, discusses use cases, ROI and misconceptions of software-defined wide-area networks, virtualization and cloud.
All resources
Wednesday, December 12, 2018
12 p.m. New York / 5 p.m. London
Consumers are buying millions of IoT devices, from smart thermostats and security systems to intelligent entertainment setups and furniture. Yet many of these devices remain isolated because home users are uncomfortable connecting them to each other – or even their WiFi. After all, their WiFi network was probably designed only to handle a few laptops, a gaming system and a couple of smartphones. Now, demand on the network is surging and even though you're delivering 100 Mbps to 1 Gbps, that doesn't necessarily mean the broadband power is in the right place or reaches every corner of a home.
Even if WiFi coverage is sufficient, typing is not on trend. Voice is far more natural, easier and faster. Using a TV keyboard is archaic when more and more households have access to cloud-based voice services, like Amazon Alexa. This webinar will explore how service providers can create a comfortable, truly smart home for consumers – simultaneously driving up margin and loyalty.
BT's Formula for F1 Success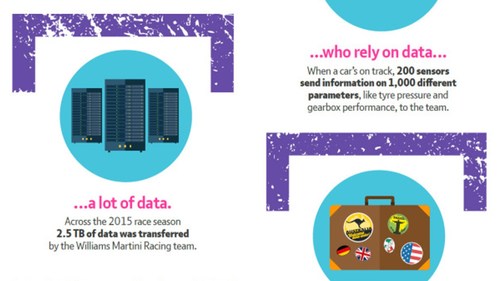 Infographics archive