FCC Explores MDU Broadband Regulation

The Federal Communications Commission today requested public feedback into steps it can take to accelerate broadband deployment and tenant choice within multi-dwelling units (MDUs). The FCC is also seeking comment on the impact common agreements between operators and building owners have on next-generation networks.
By addressing MDUs -- which the FCC calls multiple tenant environments (MTEs) and interprets to include both dwellings and working buildings -- the US can close part of the digital divide, according to the agency. (Typically, fixed access vendors also include dorms, barracks and other constructs where multiple individuals or families reside within the general MDU category.) Almost 30% of the US population lives in condos and apartments, the agency said, with millions more working in office buildings.
Given the complexities and cost associated with deploying infrastructure, network operators often want exclusivity or some kind of market advantage if they invest in an MDU rollout. But, the FCC said, if providers know they must share those communication facilities with competitors they're less likely to invest in deployment. To further encourage investment in MTEs and increase consumer broadband choice, the FCC unveiled three steps:
Notice of proposed rulemaking (NPRM): The FCC wants public input on additional actions it can take to speed up broadband networks and services, especially comments on the effects on competitors and deployments of revenue-sharing agreements between owners and providers, exclusivity regarding rooftop facilities and single-provider wiring arrangements.
Declaratory ruling: The Commission clarified that it wants state and local experimentation to increase MTE access as long as these acts abide by federal law and policy
San Fran Sharing: The FCC preempted part of a San Francisco ordinance that required sharing in-use wiring in MTEs, a mandate that "deters deters broadband deployment, undercuts the Commission's rules regarding control of cable wiring in residential MTEs, and threatens the Commission's framework to protect the technical integrity of cable systems for the benefit of viewers," the FCC wrote.
Related posts:
— Alison Diana, Editor, Broadband World News. Follow us on Twitter or @alisoncdiana.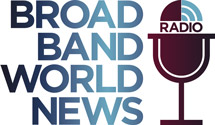 In this insightful Light Reading radio show, Kurt Raaflaub, Head of Strategic Solutions Marketing, will outline the key service provider challenges, deployment considerations, next-gen Gigabit technologies, and service models to win market share in the rapidly growing MDU market.
All resources
Tuesday, May 21, 2019
11:00 a.m. New York / 4:00 p.m London
The MDU market continues to face fierce competition among service providers due to tech-savvy residents (i.e., millennials), demand from building owners and management companies, plus the favorable economics of bulk contracts. However, no MDUs are the same, so service providers must use multiple technologies and inconsistent deployment models, increasing operational complexity and rollout costs.
The MDU market itself is evolving as residents adopt smart-home technologies, generating rising demand for smart apartments with built-in connected thermostats, keyless entryways and doors, and video doorbells. This evolution presents both new challenges and opportunities. In other words, service providers must consider innovative service-delivery strategies to compete and win.
In this Broadband World News and ADTRAN webinar, Kurt Raaflaub, Head of Strategic Solutions Marketing, will highlight emerging MDU broadband Internet trends and challenges. In addition, Kurt will outline the next-generation service creation and delivery platform, built on open standards, that allows service providers to connect millions of underserved MDUs, enables creation of user-driven services, and reduces operational complexity and costs.
Plus, special guest, Alice Lawson, Broadband and Cable Program Manager for the City of Seattle, will discuss Seattle's B4B-Build For Broadband initiative that addresses best practices in planning for MDU telecommunication infrastructure.