FCC Explores MDU Broadband Regulation

The Federal Communications Commission today requested public feedback into steps it can take to accelerate broadband deployment and tenant choice within multi-dwelling units (MDUs). The FCC is also seeking comment on the impact common agreements between operators and building owners have on next-generation networks.
By addressing MDUs -- which the FCC calls multiple tenant environments (MTEs) and interprets to include both dwellings and working buildings -- the US can close part of the digital divide, according to the agency. (Typically, fixed access vendors also include dorms, barracks and other constructs where multiple individuals or families reside within the general MDU category.) Almost 30% of the US population lives in condos and apartments, the agency said, with millions more working in office buildings.
Given the complexities and cost associated with deploying infrastructure, network operators often want exclusivity or some kind of market advantage if they invest in an MDU rollout. But, the FCC said, if providers know they must share those communication facilities with competitors they're less likely to invest in deployment. To further encourage investment in MTEs and increase consumer broadband choice, the FCC unveiled three steps:
Notice of proposed rulemaking (NPRM): The FCC wants public input on additional actions it can take to speed up broadband networks and services, especially comments on the effects on competitors and deployments of revenue-sharing agreements between owners and providers, exclusivity regarding rooftop facilities and single-provider wiring arrangements.
Declaratory ruling: The Commission clarified that it wants state and local experimentation to increase MTE access as long as these acts abide by federal law and policy
San Fran Sharing: The FCC preempted part of a San Francisco ordinance that required sharing in-use wiring in MTEs, a mandate that "deters deters broadband deployment, undercuts the Commission's rules regarding control of cable wiring in residential MTEs, and threatens the Commission's framework to protect the technical integrity of cable systems for the benefit of viewers," the FCC wrote.
Related posts:
— Alison Diana, Editor, Broadband World News. Follow us on Twitter or @alisoncdiana.
All resources
Thursday, January 23, 2020
12:00 p.m. New York / 5:00 p.m. London
It wasn't long ago that TV was ranked by subscribers as the most important service in the bundle provided by their communications service provider (CSP). Recent research indicates that for nearly three quarters of subscribers, broadband is now the most important service. Broadcast TV is the most important service to only 15% of North American consumers, replaced by OTT video streaming platforms like Netflix, Amazon Prime and Disney+. In addition, many different competitors are moving aggressively to stake a claim in consumers' homes.
In 2020, CSPs need to fight back by transforming their business models, which are becoming more reliant on a single source of revenue: fixed broadband services.
This webinar will focus on helping CSPs transform their business models by placing a firm focus on delivering a sensational subscriber experience and by offering compelling new services that generate value for subscribers. These actions will reinforce the CSP's strategic position in the home network and position themselves for growth in the next decade.
Key topics include:
Being the first to market with WiFi 6 technology, in response to consumer purchases of new devices over the holidays;
Having the insights needed to proactively resolve issues, often before your subscribers even know that there are issues;
Providing help desk agents with the visibility they need to resolve common subscriber issues more quickly;
Delivering a mobile app, in response to consumer demands for the ability to do some things themselves, rather than having to call technical support; and
Addressing consumer concerns around device security, privacy and control with enhanced security and parental controls.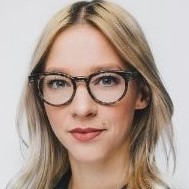 As the Senior Digital Experience Strategist at Canadian operator Rogers Communications, Lindsey Omelon build on her years of marketing experience to approach her strategy with a hybrid ...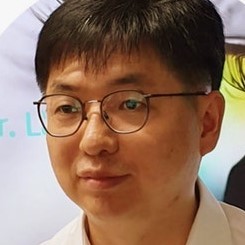 There's certainly no shortage of hype around the use of AI in the telecoms sector, but fewer instances of real-world deployments. South Korean national operator KT is one of those ...