Net Neutrality: It's Not Dead Yet

Like the Monty Python skit, net neutrality lives on. It's not the law. But it survives in lawsuits.
Net neutrality will (once again) have its day in court: This time, on Feb. 1, when Mozilla v. FCC is scheduled for the D.C. Circuit Court docket.
On that date, multiple players will line up on each side of the net-neutrality divide in front of a three-judge panel. In Case No. 18-1051, plaintiff Mozilla lines up against the Federal Communications Commission to argue for a return to the 2015 net neutrality regime enacted under former FCC Chair Tom Wheeler via Title II of the "Open Internet Order." Defendant FCC wants its 2017 "Restoring Internet Freedom" to stay on the books.
In reality, whether Mozilla wins or loses its case, the battle over net neutrality most likely will continue.
Here's why:
When FCC Chair Ajit Pai began discussing the move to implent his "Restoring Internet Freedom" order, one main reason was ISPs' decrease in broadband infrastructure spending -- an argument unproven, according to many industry experts.
Advocates on both sides of the Mozilla v. FCC lawsuit include heavy hitters. The FCC is supported by intervenors including NCTA - The Internet & Television Association, CTIA - the Wireless Association and USTelecom. For its part, petitioner Mozilla has intervenors such as National Association of Regulatory Utility Commissioners, American Cable Association, Internet Association, Computer & Communications Industry Association, National Association of State Utility Consumer Advocates, City and County of San Francisco, Writers Guild of America, West, Entertainment Software Association, Wireless Internet Service Providers Association and Digital Justice Foundation.
The loser of the D.C. Circuit decision most likely will try to bring the case to the US Supreme Court.
Justice Brett Kavanaugh may recuse himself from any such case, given his role in the D.C. Circuit Court decision during the Obama era.
Given the timing of court hearings, this (and other) net neutrality cases could reach decision-making at around the same time as the 2020 presidential election.
Should US voters elect a Democrat president in 2020, that does not automatically mean the FCC will change. It's an independent commission, supposedly run free of White House politics. Commissioners have set terms but can leave at any time and may stay on for up to a year or so after their term ends should they desire (and if a replacement is not eagerly awaiting).Recent history suggests, however, it's typically sympathetic to whoever's in charge of the country.
When former President Barack Obama suggested net neutrality was important, Wheeler concurred and acted -- despite much hand-wringing and angst from their Republican adversaries, including Pai. Once in authority, Pai was quick to change the FCC's stance.
No doubt, if the president's party changes in 2020, the status of net neutrality could once again change. And more lawsuits will clutter the D.C. Circuit Court, leading potentially to SCOTUS.
Related posts:
— Alison Diana, Editor, Broadband World News. Follow us on Twitter or @alisoncdiana.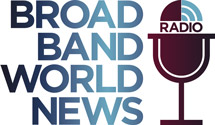 As Vice President of Global Healthcare at AT&T, Maria Lensing oversees the telecommunications operator's technology and professional services offerings across the spectrum of medical providers, from solo practitioners and walk-in clinics to giant hospital chains, medical-device vendors and consulting firms. Lensing also sees more interest from traditional service providers -- cable and telecom operators looking to expand or build relationships with their own medical communities, perhaps as an adjunct to smart-home successes or standalone.
Lensing, who took on this role almost a year ago in May 2018, oversees both the sales and technical teams responsible for developing growth initiatives for AT&T's Global Healthcare business -- including products, services and industry-specific solutions. She also very actively promotes business minority inclusion, education and female empowerment programs and has been recognized both within and outside AT&T. Some awards she's received include "Top 40 Under 40" and "Super Woman in Business" from the Memphis Business Journal.
Join Maria Lensing, VP of Global Healthcare at AT&T, on Tuesday, April 23 at 12:00 p.m. ET / 9:00 p.m. PT, when she's the guest on BBWN Radio, hosted by Broadband World News Editor Alison Diana. Register now!
So far, the agenda includes a discussion of technologies such as fiber and 5G; defining the needs and solutions for a widely diverse range of customers; partnering for success in a typically slow-moving, budget-constrained market; learning and dispersing best practices from other verticals and within other business groups; promoting diversity and female empowerment when so many say they're doing so but so little has changed; and what she hopes to accomplish in another year in this role.
Register and post your questions for Maria on BBWN Radio's easy-to-use chat board. We will get to as many questions as possible. Please post questions before and during the broadcast. Once you've registered, you will be led to the chat board page. Talk to you on April 23!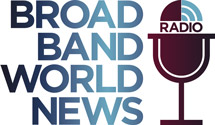 Tune in to Broadband World News Radio on February 14 at 11 a.m. ET / 8 a.m. PT / 4 p.m. UK when John Isch, Practice Director of the Network and Voice Center of Excellence at Orange Business Services, discusses use cases, ROI and misconceptions of software-defined wide-area networks, virtualization and cloud.
All resources
Tuesday, April 30, 2019
11:00 a.m. New York / 4:00 p.m London
Just when you thought the answer to your next technology direction question was clear, the noise around multiple new technology options fills the Internet and airwaves. Multiple 5Gs are being deployed; there's CableLabs' 10G initiative; the ITU and IEEE are toiling around 50G PON Ė and we havenít even talked about Wi-Fi6 yet! Is any of this real, do you have to pay attention or can you just let the dust settle and then decide?
Since waiting is often not the best option, letís demystify technology options, their impact on your business, and how to prepare for whatever the future brings.
In this webinar, Service Providers will learn:
Current state of 5G and how it affects everyone, not only mobile network providers.
Latest technologies being developed and how they will benefit their networks and subscribers.
How to prepare their networks for the future Ė whatever it may hold.