AT&T Expands Fiber Footprint to About 2 Million Business Locations
AT&T has boosted its fiber footprint to over 1.1 million route miles of fiber globally, and is connecting over 1.8 million business customer locations with AT&T Fiber across the US.
Adding thousands of buildings monthly, the operator is now providing fiber to 400,000 US business buildings and has 8 million business customer locations on or within 1,000 ft. of its fiber. (See AT&T Increases Lead as Largest US-Based Provider of Fiber for Businesses Nationwide.)
"Fiber accelerates everything that businesses need to digitally transform. Without fiber, innovative solutions like highly-secure networking, cloud computing and 5G wouldn't be possible," said Mo Katibeh, chief marketing officer for AT&T Business, in the release. "As we continue to expand our national fiber network, we want businesses to take full advantage of our fiber highway that is essentially right to their doorstep."
AT&T Business Fiber delivers speeds of up to 1 Gbit/s. As more businesses migrate to the cloud, and use collaborative technology like video conferencing, high-speed connections are increasingly central to driving business operations.
AT&T claims to have the largest fiber footprint of US-based operators. As of December 2017, AT&T connected 7 million locations with fiber, and aims to reach 12.5 million locations by mid-2019. (See AT&T VP: Fiber Is at 'Core of Our Network'.)
— Kelsey Kusterer Ziser, Senior Editor, Light Reading
Beaver Creek Cooperative Telephone Co. needs to replace its legacy system with a future-proof solution that integrated with its enterprise Ethernet offering, had available professional services – but did not break the bank.
Democratic candidate Christine Hallquist, herself a former CEO of Vermont Electric Cooperative, believes the state's digital divide will end if she wins and mandates that all utilities pay to deploy fiber, then sell their wholesale services.
In a new report produced in tandem with SCTE/ISBE, Heavy Reading spells out what cable operators are doing with fiber now, what they plan to do with it in the future and which challenges are the biggest.
Nokia kicks off a busy October by announcing a fixed access network slicing solution, PON interoperability approach and antennas that make a sound business case for 4G fixed wireless residential service.
With the availability of SD-Access products that leverage Amendment 3 Gfast capabilities like 212 MHz spectrum, DTA support and ability to deliver symmetric gigabit speeds, operators can quickly sate the needs of gigabit-hungry customers.
Thursday, September 27, 2018
2:00 pm ET / 11:00 am PT
Fast, reliable broadband is essential to how we live, work and play today – and the upcoming arrival of 5G will only further increase demand and reliance on fiber infrastructure. Already viewed by consumers as intolerable, delays, outages or the regular maintenance difficulties associated with operating a network will become further exacerbated when residential subscribers further rely on connected devices for day-to-day life. Just as providers deploy network automation tools to reduce operational issues, they must take similar care to manage consumer expectations when they roll out fiber or new services. This webinar features leaders who will discuss how to manage marketing and consumer expectations at every stage of the network lifecycle. Marketing professionals, c-level executives and policymakers interested in drumming up fiber envy should attend.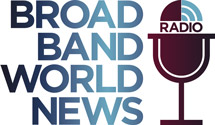 In this insightful Light Reading radio show, Kurt Raaflaub, Head of Strategic Solutions Marketing, will outline the key service provider challenges, deployment considerations, next-gen Gigabit technologies, and service models to win market share in the rapidly growing MDU market.
All resources
BT's Formula for F1 Success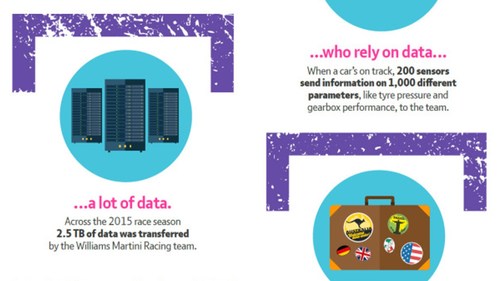 Infographics archive