Three Questions for New Google Fiber CEO
Google Access, the division that includes Google Fiber and Webpass, is leader-less no longer.
This week, Dinesh (Dinni) Jain, a veteran of US and European cable and telco industries, started work as CEO of Google Access, the division that includes both Fiber and Webpass. He replaces Greg McCray, who left after only five months on the job. (See Google Fiber: Disruptor Is Disrupted (Again).)
For the past four years, Jain was chief operating officer at Time Warner Cable. He's also held top-management roles at Insight Communications, Insight Midwest and Coaxial Communications, as well as general management positions in cablecos such as OCOM Corp. and International CableTel, according to Bloomberg.
Since Google Access, in particular Google Fiber and Webpass, lacked a dedicated leader for three months, Broadband World News compiled five questions we'd like to ask Jain. Add yours in the comments.
A report by a sustainability consulting firm, hired by CityFibre, determines Britain's lack of an all-fiber strategy restricts the nation's ability to reduce carbon emissions and reverse climate change. Your turn, BT.
Even though broadband penetration appears to be nearing the saturation point nationally, Comcast execs believe they still have plenty of room to grow.
A new study finds 75% of service providers expect all or most of their networks will be automated within a few years. This will help them meet enterprise SLAs but puts their vendors in direct competition with IT powerhouses.
Fiber-fed broadband service generates bigger customer gains for big US telco in the first quarter even as it keeps shedding more Fios video subscribers.
A private equity takeover of the UK fiber operator could help it to realize its FTTH plans and maintain pressure on UK broadband incumbents.
Wednesday, May 16, 2018
11:00 a.m. New York / 4:00 p.m. London
IPsec is an important security technology for virtually all communication service providers (CSPs). CSP requirements for IPsec are shifting away from proprietary gateways due to cost and other factors like vendor lock-in. CSPs now require high-performance IPsec on general-propose x86 servers as this move opens up their business to more vendors, and gives them greater control of their network, at a lower cost basis. CSPs are looking for IPsec vendor solutions where they can deliver server configuration options, which achieve their requirements for deployment in the central office as well as data center environments. This webinar will discuss IPsec performance on x86 COTS servers, covering:
Use cases for IPsec, including high-throughput data center interconnect, enterprise VPN and mobile backhaul
How high-volume enterprise IT economics can support a new cost model for high-performance IPsec
Brand-new performance test results showing IPsec on COTS can offer over 120 Gbit/s of bidirectional throughput on industry standard servers
The importance of selecting the right server to ensure high performance and manageability of CSP networks whether in the CO or the DC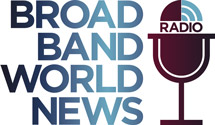 In this edition of BBWN Radio, Matthias Mieves, head of New Business, Sales and Marketing for Connected Home at Deutsche Telekom, will join BBWN Radio Editor Alison Diana to discuss the smart home market, the role of broadband and why service providers should roll out the welcome mat for this profitable market.
All resources
BT's Formula for F1 Success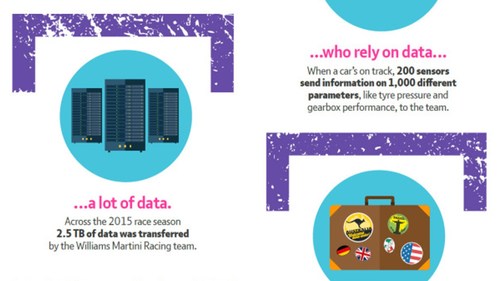 Infographics archive