How to Improve Customer Experience in the Digital Age
What's lurking on the horizon? What can businesses expect at a time when so much is in flux? I've gleaned some insight from unexpected, diverse sources recently.
I don't often experience déjà vu, and even more rarely does it occur in two different domains.
I recently read The Fourth Industrial Revolution by Professor Klaus Schwab, founder and executive chairman of the World Economic Forum. In the book, Schwab writes:
This Fourth Industrial Revolution is, however, fundamentally different. It is characterized by a range of new technologies that are fusing the physical, digital and biological worlds, impacting all disciplines, economies and industries, and even challenging ideas about what it means to be human.
And have you read Origin, the latest masterpiece from Dan Brown? When I did, it was kind of apocalyptic. In particular, this paragraph stood out:
Human beings are evolving into something different. We are becoming hybrid species -- a fusion of biology and technology. The same tool that live outside our bodies -- smartphones, hearing aids, reading glasses, most pharmaceuticals -- in fifty years will be incorporated in our bodies to such an extent that we will no longer be able to consider ourselves Homo Sapiens.
Today's digital landscape
There are several salient features of today's digital landscape that define the basic rules of business in the digital era:
Digital technology is widespread and spreading fast: Cross-border flows of digitally transmitted data accounted for one-third of the increase of global gross domestic product (GDP) in 2014 and it is increasing, 2017 research found. This creates outsize influence for some nations and companies, altering the world order.

Digital players wield outsize market power: In 2017, Apple, Alphabet, Microsoft, Amazon and Facebook were the five most valuable companies, far outpacing their brick-and-mortar brethren.

Digital technologies are poised to change the future of work: This is what often being produced as evidence as the "Second Machine Age," when businesses apply automation, big data and artificial intelligence to digital technologies and ultimately impact about half the world's economy.
This direction is characterized by speed and accuracy. In this age, many pundits predict customer experience management will be a game changer for a business -- no longer lingering on the periphery as it has done in the past.
Yin and yang of broadband
Broadband penetration is directly linked to each country's development. A 10% increase in broadband penetration increases that nation's per capita GDP by 1.38%, the World Bank's Economic Impact of Broadband report finds. Specifically, the paper finds, broadband has a "significant impact on growth and deserves a central role in country development and competitiveness strategies" for developing nations." The infrastructure also is vital to developed countries, too, for continued advances and success, the report says.
Having broadband is not enough, though. When you're talking about a broadband continuum based on speed, users can conduct only basic browsing and email at 1Mbit/s or lower rates. However, for high-end applications like virtual reality, people need speeds of about 1 Gbit/s to 10 Gbit/s, according to the World Bank Report.
Next page: Subscribers' needs

Page 1 / 2 Next >
Wireless Broadband Alliance and Next Generation Mobile Alliance teamed up to ensure WiFi 6 and 5G converge in 3GPP specs.
The industry organization's major initiatives will address broadband differentiation based on quality of experience, global test labs for services, 5G, multi-access strategies and more, say CEO Robin Mersh and CMO Geoff Burke in an interview with BBWN.
After NTIA asked for public comments on map improvements in October 2018, the FCC decommissioned the agency's broadband map in early December but did not say whether it will use any of the public's great ideas on its own (largely panned) map.
Mike Zeto, GM of AT&T's Smart Cities division, expects metro areas to adopt platforms to manage multi-departmental IoT solutions once internal processes are aligned and more agencies are involved in smart city applications.
Angus Ward, CEO of Digital Platform Solutions at tech and management consulting firm BearingPoint, shares his thoughts on the opportunities, hurdles and strategies CSPs face in the year ahead.
Wednesday, December 12, 2018
12 p.m. New York / 5 p.m. London
Consumers are buying millions of IoT devices, from smart thermostats and security systems to intelligent entertainment setups and furniture. Yet many of these devices remain isolated because home users are uncomfortable connecting them to each other – or even their WiFi. After all, their WiFi network was probably designed only to handle a few laptops, a gaming system and a couple of smartphones. Now, demand on the network is surging and even though you're delivering 100 Mbps to 1 Gbps, that doesn't necessarily mean the broadband power is in the right place or reaches every corner of a home.
Even if WiFi coverage is sufficient, typing is not on trend. Voice is far more natural, easier and faster. Using a TV keyboard is archaic when more and more households have access to cloud-based voice services, like Amazon Alexa. This webinar will explore how service providers can create a comfortable, truly smart home for consumers – simultaneously driving up margin and loyalty.
All resources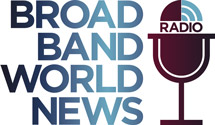 Tune in to Broadband World News Radio on Thursday, November 1 at 8 a.m. PT, 11 a.m. ET, 3 p.m. UK as Ronan Kelly, CTO, EMEA & APAC Regions at ADTRAN, explores the five pillars of network integrity -- a topic he discussed during his recent Broadband World Forum keynote. Register now!
BT's Formula for F1 Success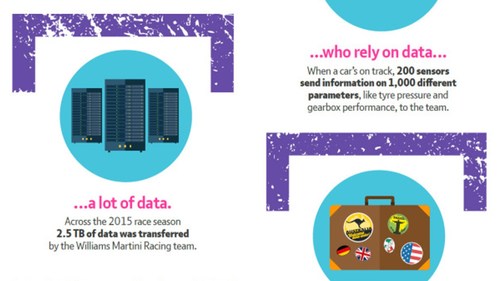 Infographics archive