How to Improve Customer Experience in the Digital Age
What's lurking on the horizon? What can businesses expect at a time when so much is in flux? I've gleaned some insight from unexpected, diverse sources recently.
I don't often experience déjà vu, and even more rarely does it occur in two different domains.
I recently read The Fourth Industrial Revolution by Professor Klaus Schwab, founder and executive chairman of the World Economic Forum. In the book, Schwab writes:
This Fourth Industrial Revolution is, however, fundamentally different. It is characterized by a range of new technologies that are fusing the physical, digital and biological worlds, impacting all disciplines, economies and industries, and even challenging ideas about what it means to be human.
And have you read Origin, the latest masterpiece from Dan Brown? When I did, it was kind of apocalyptic. In particular, this paragraph stood out:
Human beings are evolving into something different. We are becoming hybrid species -- a fusion of biology and technology. The same tool that live outside our bodies -- smartphones, hearing aids, reading glasses, most pharmaceuticals -- in fifty years will be incorporated in our bodies to such an extent that we will no longer be able to consider ourselves Homo Sapiens.
Today's digital landscape
There are several salient features of today's digital landscape that define the basic rules of business in the digital era:
Digital technology is widespread and spreading fast: Cross-border flows of digitally transmitted data accounted for one-third of the increase of global gross domestic product (GDP) in 2014 and it is increasing, 2017 research found. This creates outsize influence for some nations and companies, altering the world order.

Digital players wield outsize market power: In 2017, Apple, Alphabet, Microsoft, Amazon and Facebook were the five most valuable companies, far outpacing their brick-and-mortar brethren.

Digital technologies are poised to change the future of work: This is what often being produced as evidence as the "Second Machine Age," when businesses apply automation, big data and artificial intelligence to digital technologies and ultimately impact about half the world's economy.
This direction is characterized by speed and accuracy. In this age, many pundits predict customer experience management will be a game changer for a business -- no longer lingering on the periphery as it has done in the past.
Yin and yang of broadband
Broadband penetration is directly linked to each country's development. A 10% increase in broadband penetration increases that nation's per capita GDP by 1.38%, the World Bank's Economic Impact of Broadband report finds. Specifically, the paper finds, broadband has a "significant impact on growth and deserves a central role in country development and competitiveness strategies" for developing nations." The infrastructure also is vital to developed countries, too, for continued advances and success, the report says.
Having broadband is not enough, though. When you're talking about a broadband continuum based on speed, users can conduct only basic browsing and email at 1Mbit/s or lower rates. However, for high-end applications like virtual reality, people need speeds of about 1 Gbit/s to 10 Gbit/s, according to the World Bank Report.
Next page: Subscribers' needs

Page 1 / 2 Next >
The US Department of Agriculture gives high points to those operators providing symmetric, high-speed infrastructure when considering loan and grant applicants.
UK mobile operator will use its 5G spectrum to launch a fixed wireless access (FWA) service in London in August and plans to have that offer, plus mobile 5G services, in 25 UK cities by the end of this year.
Authorization of $166.8 million over next decade earmarked for 60,850 unserved rural homes and businesses across 22 states.
Tunable optics components add up to about $1,000, says Nokia's Stefaan Vanhastel, too high an admission cost for the $26-plus billion corporation in a market estimated at $204 million in 2022.
As enterprises adopt public networking, their adoption of dark fiber for high-security uses grows, said Ed Morche, president of enterprise and government markets at CenturyLink.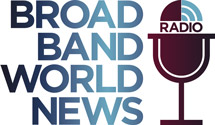 In this insightful Light Reading radio show, Kurt Raaflaub, Head of Strategic Solutions Marketing, will outline the key service provider challenges, deployment considerations, next-gen Gigabit technologies, and service models to win market share in the rapidly growing MDU market.
All resources
Tuesday, May 21, 2019
11:00 a.m. New York / 4:00 p.m London
The MDU market continues to face fierce competition among service providers due to tech-savvy residents (i.e., millennials), demand from building owners and management companies, plus the favorable economics of bulk contracts. However, no MDUs are the same, so service providers must use multiple technologies and inconsistent deployment models, increasing operational complexity and rollout costs.
The MDU market itself is evolving as residents adopt smart-home technologies, generating rising demand for smart apartments with built-in connected thermostats, keyless entryways and doors, and video doorbells. This evolution presents both new challenges and opportunities. In other words, service providers must consider innovative service-delivery strategies to compete and win.
In this Broadband World News and ADTRAN webinar, Kurt Raaflaub, Head of Strategic Solutions Marketing, will highlight emerging MDU broadband Internet trends and challenges. In addition, Kurt will outline the next-generation service creation and delivery platform, built on open standards, that allows service providers to connect millions of underserved MDUs, enables creation of user-driven services, and reduces operational complexity and costs.
Plus, special guest, Alice Lawson, Broadband and Cable Program Manager for the City of Seattle, will discuss Seattle's B4B-Build For Broadband initiative that addresses best practices in planning for MDU telecommunication infrastructure.