Comcast Supports Diversity With Latinas in Tech Donation
LIVERMORE, Calif. -- Comcast NBCUniversal is contributing $100,000 to Latinas in Tech (LiT), a non-profit organization with the mission to connect, support and empower Latina women working in the technology industry. The Comcast investment will support the creation and execution of programs that assist Latinas working in or pursuing careers in the technology industry -- from a mentoring program to an exclusive Career Hub -- as part of an ongoing commitment by Comcast NBCUniversal and Latinas in Tech to develop a more diverse and inclusive technology industry workforce.
Comcast's investment will go toward:
Building a robust online Career Hub that will serve as an exclusive recruitment tool between partner technology companies and LiT members
Mentoring programs to foster the advancement of Latinas in technology careers
Providing hands-on leadership workshops and online professional development opportunities
Supporting LiT's Annual Summit, which brings together more than 300 Latinas in tech and top technology and industry leaders
Hosting monthly networking Meetups
"Latinas in Tech's mission aligns perfectly with Comcast's commitment to investing our resources in ways that help communities realize the transformative potential of media and technology to solve problems, improve lives and to create opportunity," said John Gauder, regional vice president of Comcast's California region. "We believe this investment will help create a more diverse workforce in the technology industry."
"We are extremely grateful to receive this contribution from Comcast, a longtime ally that has recognized women of all backgrounds and worked to support and empower them," said Gretel Perera, co-founder of LiT. "Our partnership with Comcast will allow us to further advance Latinas in Tech's mission of empowering Latinas working in tech, while having a direct impact in increasing diversity in the tech industry. We look forward to building a strong partnership with Comcast as we implement these programs together."
The Latinas in Tech and Comcast partnership will kick off at LiT's inaugural "LiT Recruit" event on May 23 in San Francisco, a Speed Recruiting and Mentoring Event featuring 10 top tech companies that will connect with Latinas in Tech members to share career advice and discuss job opportunities.
Comcast Corp. (Nasdaq: CMCSA, CMCSK)
Wireless Broadband Alliance and Next Generation Mobile Alliance teamed up to ensure WiFi 6 and 5G converge in 3GPP specs.
The industry organization's major initiatives will address broadband differentiation based on quality of experience, global test labs for services, 5G, multi-access strategies and more, say CEO Robin Mersh and CMO Geoff Burke in an interview with BBWN.
After NTIA asked for public comments on map improvements in October 2018, the FCC decommissioned the agency's broadband map in early December but did not say whether it will use any of the public's great ideas on its own (largely panned) map.
Mike Zeto, GM of AT&T's Smart Cities division, expects metro areas to adopt platforms to manage multi-departmental IoT solutions once internal processes are aligned and more agencies are involved in smart city applications.
Angus Ward, CEO of Digital Platform Solutions at tech and management consulting firm BearingPoint, shares his thoughts on the opportunities, hurdles and strategies CSPs face in the year ahead.
Wednesday, December 12, 2018
12 p.m. New York / 5 p.m. London
Consumers are buying millions of IoT devices, from smart thermostats and security systems to intelligent entertainment setups and furniture. Yet many of these devices remain isolated because home users are uncomfortable connecting them to each other – or even their WiFi. After all, their WiFi network was probably designed only to handle a few laptops, a gaming system and a couple of smartphones. Now, demand on the network is surging and even though you're delivering 100 Mbps to 1 Gbps, that doesn't necessarily mean the broadband power is in the right place or reaches every corner of a home.
Even if WiFi coverage is sufficient, typing is not on trend. Voice is far more natural, easier and faster. Using a TV keyboard is archaic when more and more households have access to cloud-based voice services, like Amazon Alexa. This webinar will explore how service providers can create a comfortable, truly smart home for consumers – simultaneously driving up margin and loyalty.
All resources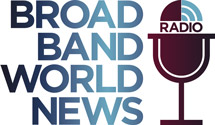 Tune in to Broadband World News Radio on Thursday, November 1 at 8 a.m. PT, 11 a.m. ET, 3 p.m. UK as Ronan Kelly, CTO, EMEA & APAC Regions at ADTRAN, explores the five pillars of network integrity -- a topic he discussed during his recent Broadband World Forum keynote. Register now!
BT's Formula for F1 Success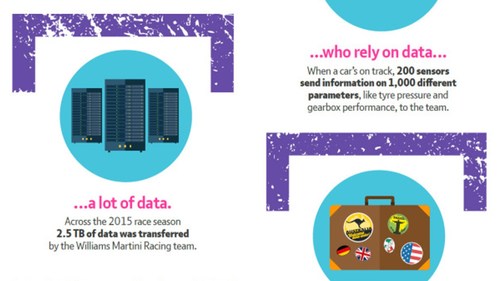 Infographics archive