Comcast Supports Diversity With Latinas in Tech Donation
LIVERMORE, Calif. -- Comcast NBCUniversal is contributing $100,000 to Latinas in Tech (LiT), a non-profit organization with the mission to connect, support and empower Latina women working in the technology industry. The Comcast investment will support the creation and execution of programs that assist Latinas working in or pursuing careers in the technology industry -- from a mentoring program to an exclusive Career Hub -- as part of an ongoing commitment by Comcast NBCUniversal and Latinas in Tech to develop a more diverse and inclusive technology industry workforce.
Comcast's investment will go toward:
Building a robust online Career Hub that will serve as an exclusive recruitment tool between partner technology companies and LiT members
Mentoring programs to foster the advancement of Latinas in technology careers
Providing hands-on leadership workshops and online professional development opportunities
Supporting LiT's Annual Summit, which brings together more than 300 Latinas in tech and top technology and industry leaders
Hosting monthly networking Meetups
"Latinas in Tech's mission aligns perfectly with Comcast's commitment to investing our resources in ways that help communities realize the transformative potential of media and technology to solve problems, improve lives and to create opportunity," said John Gauder, regional vice president of Comcast's California region. "We believe this investment will help create a more diverse workforce in the technology industry."
"We are extremely grateful to receive this contribution from Comcast, a longtime ally that has recognized women of all backgrounds and worked to support and empower them," said Gretel Perera, co-founder of LiT. "Our partnership with Comcast will allow us to further advance Latinas in Tech's mission of empowering Latinas working in tech, while having a direct impact in increasing diversity in the tech industry. We look forward to building a strong partnership with Comcast as we implement these programs together."
The Latinas in Tech and Comcast partnership will kick off at LiT's inaugural "LiT Recruit" event on May 23 in San Francisco, a Speed Recruiting and Mentoring Event featuring 10 top tech companies that will connect with Latinas in Tech members to share career advice and discuss job opportunities.
Comcast Corp. (Nasdaq: CMCSA, CMCSK)
Democratic candidate Christine Hallquist, herself a former CEO of Vermont Electric Cooperative, believes the state's digital divide will end if she wins and mandates that all utilities pay to deploy fiber, then sell their wholesale services.
In a new report produced in tandem with SCTE/ISBE, Heavy Reading spells out what cable operators are doing with fiber now, what they plan to do with it in the future and which challenges are the biggest.
Nokia kicks off a busy October by announcing a fixed access network slicing solution, PON interoperability approach and antennas that make a sound business case for 4G fixed wireless residential service.
With the availability of SD-Access products that leverage Amendment 3 Gfast capabilities like 212 MHz spectrum, DTA support and ability to deliver symmetric gigabit speeds, operators can quickly sate the needs of gigabit-hungry customers.
Given their complexity and the number of high-speed demands placed on them, operators could use a "medical checkup for the network," writes Eddy Vergauwen, who leads global services marketing activities for Nokia's Fixed Networks.
Thursday, September 27, 2018
2:00 pm ET / 11:00 am PT
Fast, reliable broadband is essential to how we live, work and play today – and the upcoming arrival of 5G will only further increase demand and reliance on fiber infrastructure. Already viewed by consumers as intolerable, delays, outages or the regular maintenance difficulties associated with operating a network will become further exacerbated when residential subscribers further rely on connected devices for day-to-day life. Just as providers deploy network automation tools to reduce operational issues, they must take similar care to manage consumer expectations when they roll out fiber or new services. This webinar features leaders who will discuss how to manage marketing and consumer expectations at every stage of the network lifecycle. Marketing professionals, c-level executives and policymakers interested in drumming up fiber envy should attend.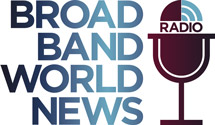 In this insightful Light Reading radio show, Kurt Raaflaub, Head of Strategic Solutions Marketing, will outline the key service provider challenges, deployment considerations, next-gen Gigabit technologies, and service models to win market share in the rapidly growing MDU market.
All resources
BT's Formula for F1 Success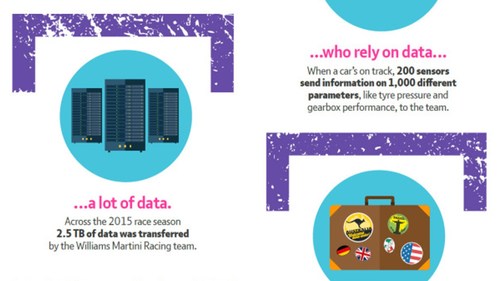 Infographics archive