AT&T C-Level Exec Pacewicz Joins MEF Board
LOS ANGELES -- MEF today announced that Roman Pacewicz, Chief Product Officer at AT&T Business, has joined the MEF Board of Directors. He now is part of a board of service and technology provider executives and other senior experts focused on advancing MEF 3.0 innovations designed to enable service providers worldwide to become more cloud-like, automated and interconnected.
"We happily welcome Roman to the MEF Board and are eager for him to dive into the exciting MEF 3.0 momentum that promises to transform the communications landscape," said Nan Chen, president of MEF. "Roman has a wealth of expertise from his experience at one of the largest, most innovative service providers in the world. This unique insight will be extremely beneficial as MEF members collaborate to define, deliver and certify agile, assured and orchestrated services across a global ecosystem of automated networks."
"As a leader in software-defined networking, AT&T shares in the MEF 3.0 vision to enable application-aware, leading-edge network services that provide a truly dynamic cloud-centric experience," said Pacewicz. "As businesses around the globe continue their digital transformation, they need edge-to-edge capabilities to integrate their networks. Businesses looking to provide a seamless connected environment for their customers will benefit greatly from a unified industry ecosystem that's focused on interoperability."
Pacewicz is a seasoned communications executive, serving AT&T for more than 25 years in a variety of marketing and strategy roles. In his current position, he leads the product management and development team for AT&T Business that defines product strategy and develops AT&T's global product portfolio that supports more than 3 million business customers.
MEF board of directors
The board now consists of:
Roman Pacewicz, Chief Product Officer, AT&T Business
Aamir Hussain, Executive Vice President and Chief Technology Officer, CenturyLink
Kevin O'Toole, Senior Vice President, Product Management, Comcast Business
Shawn Hakl, Senior Vice President Business Products, Verizon
Michael Strople, President Enterprise Networks, Zayo Group
Shahar Steiff, Assistant Vice President New Technology, PCCW Global
Gabriel Kerner, Vice President Network Products and Offerings, Amdocs Technology
Scott Mansfield, Standardization Researcher, Development Unit Network Products, Ericsson
Ralph Santitoro, Head of SDN/NFV/SD-WAN Services, Fujitsu Network Communications
Nan Chen, Executive Vice Chairman, CENX
Through a partnership with Additiv, the service provider delivers an OTT-like cloud-based offering that allows financial institutions to gain digital transformation without ripping and replacing mainframe legacy systems.
Rural customers pay up to 40% higher utility bills than their more urban peers. Broadband providers can push smart home solutions as a way to offset electricity costs.
Chinese telcos won't buy enough NG-PON2 to drive down volume costs. But does that matter, considering the role the next-gen optical technology's going to play in 5G and service provider infrastructure?
ADTRAN saw most sales grow and costs drop this quarter compared to the first three months of 2018, and that's not the only good news CEO and President Tom Stanton shared with analysts today.
New study sponsored by Internet Innovation Alliance finds almost no difference in how people prefer to connect to Internet – via wireless or wireline.
Wednesday, May 16, 2018
11:00 a.m. New York / 4:00 p.m. London
We will explore several fiber network environments, common vulnerabilities, and the business impact of failures. Fiber networks are typically a combination of owned and leased fiber. Learn how to reduce MTTR by up to 60% when an event occurs and how to detect degradation before it generates a service impact. Fiber monitoring of leased fiber helps ensure that the responsible party is dispatched for repair and SLAs can be managed. We will discuss both in service and out of service monitoring. Learn about the opportunities to improve business results in the following environments:
Hyperscale datacenters- the business need for near 100% uptime
5G small cell combined with leased fiber - ensuring the SLA for leased fiber
Long haul and Metro dark and lit fiber monitoring - reducing MTTR and preventing damage
FTTX construction and service activation in the access or MSO network - accelerating time to revenue
Security- preventing fiber tapping and data theft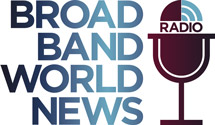 In this insightful Light Reading radio show, Kurt Raaflaub, Head of Strategic Solutions Marketing, will outline the key service provider challenges, deployment considerations, next-gen Gigabit technologies, and service models to win market share in the rapidly growing MDU market.
All resources
BT's Formula for F1 Success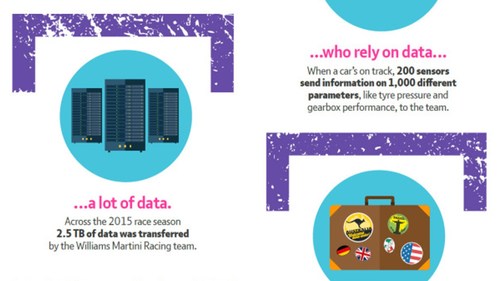 Infographics archive