USDA Plows $40M Into Rural Infrastructure
The United States Department of Agriculture is plowing almost $40 million into rural American infrastructure to improve residents' health, education and job training.
Agriculture Secretary Sonny Perdue on Wednesday announced the United States Department of Agriculture (USDA) is awarding grants of almost $40 million for 128 projects to increase access to job training , educational and healthcare services in rural areas -- and the broadband access infrastructure required to access them.
USDA
Secretary Perdue said. "Distance learning and telemedicine technology bridge the gap that often exists between rural communities and essential education, workforce training and health care resources."
USDA is awarding $39.6 million through the Distance Learning and Telemedicine (DLT) Grant Program. More than 4.5 million residents in 40 states and three territories will benefit from the funding.
Below are summaries of two of the USDA's investments in rural communities:
Washburn University: The Kansas educational institution will receive $349,213 that will go toward enabling two-way interactive distance learning via video teleconferencing technology. This will help residents develop workplace skills for today's workplace. Resources provided through this investment will enable Kansas' rural students to obtain these skills. This investment also will be used to recruit and retain healthcare workers for rural communities. More than 3,700 students will have access to the educational opportunities provided with this project, including students in a high school in the Lawrence-Gardener Juvenile Corrections Center.
St. Anthony Hospital: Will receive $457,020 to help SSM Health Care of Oklahoma purchase telemedicine equipment to expand its Saints 1st Telehealth Network to serve up to 3,434 inpatients and 3,401 outpatients. This telehealth system will reduce the time and money patients spend to access specialized medical services such as cardiology, endocrinology, pulmonology, pediatric, hospitalist and mental health, as well as primary care. Under this solution, the hospital and its partner will establish telemedicine links at 12 hub/end-user locations several Oklahoma counties. Sites include nine rural hospitals and three rural doctor offices, and the overall implementation is designed to significantly improve healthcare and health -- by encouraging people to more proactively seek medical attention due to its convenience -- in the treated areas. Project sites include nine rural hospitals and three rural physician practices.
This investment is based on a list of 31 recommendations the Interagency Task Force on Agriculture and Rural Prosperity presented to the president in January 2018. Established in April 2017 by President Donald Trump, the agency is designed to identify changes to laws and policies that could improve the rural economy and health.
"Increasing investments in rural infrastructure is a key recommendation of the task force," according to USDA.
Related posts:
— Alison Diana, Editor, Broadband World News. Follow us on Twitter or @alisoncdiana.
(Home page image source: Teldocs.com)
With WiFi 6, service providers are equipped to give subscribers high-quality support without the overhead associated with truck rolls or technician visits, writes Greg Owens, senior director of product marketing at Calix.
Comcast Business Enterprise Solutions will support US-based Fortune 1000's branch offices with northern neighbor through partnership with iTel, SVP and GM Glenn Katz explains.
The wholesale operator's CEO claims speed tests that rank Australia as a broadband laggard are flawed and comes up with an alternative.
Rural Americans are getting shut out of today's increasingly digital healthcare experience, despite the personal and monetary benefits telehealth and other connected-health solutions deliver.
Excluding DT and Telmex, which were on a purchasing hiatus in Q3, ADTRAN business grew 20% over the prior quarter and generated an estimated $114 million.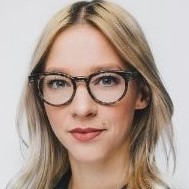 As the Senior Digital Experience Strategist at Canadian operator Rogers Communications, Lindsey Omelon build on her years of marketing experience to approach her strategy with a hybrid ...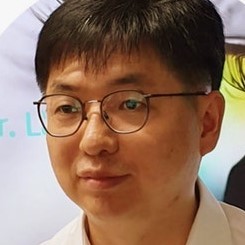 There's certainly no shortage of hype around the use of AI in the telecoms sector, but fewer instances of real-world deployments. South Korean national operator KT is one of those ...



Do a Google search of 'artificial intelligence broadband' and you'll get more than 9 million results in less than a second: The sheer volume of content out there shouldn't surprise anyone ...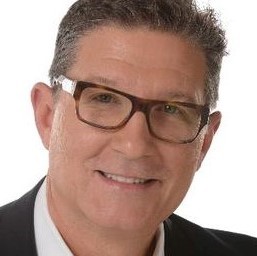 Comcast, like any other major communications service provider, is undergoing significant changes in the way it grows its business, how it runs its business and the technologies it uses to ...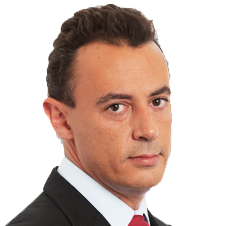 Five years ago, NOS board member Manuel Ramalho Eanes banked big on smart homes and smart cities.

All Broadband World Forum Perspectives
All resources
Thursday, October 17, 2019
12 p.m. New York/ 5:00 p.m. London
The ongoing debate around GPON vs EPON can get as heated as discussions around politics and religion, but both technologies offer some advantages over the other depending on the needs your network is servicing.
In this webinar, we will focus on the facts around the GPON vs EPON debate and how that technological decision is almost always made based on factors outside the technology itself.
Key topics include:
GPON vs EPON Technologies Overview
GPON vs EPON Rates & Reach
ITU vs IEEE – Where's the difference?
Future Growth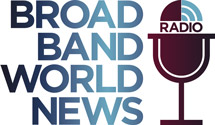 In this insightful Light Reading radio show, Kurt Raaflaub, Head of Strategic Solutions Marketing, will outline the key service provider challenges, deployment considerations, next-gen Gigabit technologies, and service models to win market share in the rapidly growing MDU market.