Cox Set to Hit 99% Gig Goal in 2019
Within the year, Cox Communications has gone from offering gigabit broadband to 40% of its footprint to 90% of potential subscribers in its geographic area.
On Monday, Cox sent out a press release disclosing that nine of ten customers can choose gigabit broadband. This time next year, 99% of those living in the operator's footprint will be able to use that same high-speed service to celebrate the holidays by Facetiming with absent friends and family -- or use Cox Gigablast when they hide away from an overload of social niceties for a round of the latest high-speed, zero-latency-tolerating multi-player online game.
It was about 12 months ago, give or take a week or two, when Cox announced 40% of its footprint could access gigabit service. The provider stated at that time:
"Because the latest cable broadband technology (DOCSIS 3.1) is being deployed over Cox's existing network, the company will roll out Gigablast at a faster pace. The company is projected to make gigabit speeds available to 99% of households by the end of 2019."
Apparently, Cox is on-track to meet that deadline.
Related posts:
— Alison Diana, Editor, Broadband World News. Follow us on Twitter or @alisoncdiana.
Sky recently began exploring altnet wholesalers' high-speed, high-reliability network offerings, the next step in the Comcast-acquired provider's move to be more agile and customer-centric.
MSOs now have widely deployed DOCSIS 3.1 across North America, yet only a small percentage of consumers have subscribed so far. Light Reading Cable/Video Practice Leader Alan Breznick asks if it was worth the investment during this CNG2019 panel.
Some consumers blame everything bad on WiFi, but analytics provide MSOs with insight that can prevent problems and improve the customer experience, said panelists here at CNG2019.
Saudi Telecom is the most recent international wholesaler to join the organization, which soon plans to release a platform that allows carriers to anonymously compare themselves to competitors.
To encourage customer adoption and hide the sophistication and complexity of wide-area network technologies, Spectrum Enterprise deployed its SD-WAN offering as an end-to-end managed service.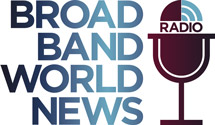 Tune in to Broadband World News Radio on February 14 at 11 a.m. ET / 8 a.m. PT / 4 p.m. UK when John Isch, Practice Director of the Network and Voice Center of Excellence at Orange Business Services, discusses use cases, ROI and misconceptions of software-defined wide-area networks, virtualization and cloud.
All resources
Wednesday, December 12, 2018
12 p.m. New York / 5 p.m. London
Consumers are buying millions of IoT devices, from smart thermostats and security systems to intelligent entertainment setups and furniture. Yet many of these devices remain isolated because home users are uncomfortable connecting them to each other – or even their WiFi. After all, their WiFi network was probably designed only to handle a few laptops, a gaming system and a couple of smartphones. Now, demand on the network is surging and even though you're delivering 100 Mbps to 1 Gbps, that doesn't necessarily mean the broadband power is in the right place or reaches every corner of a home.
Even if WiFi coverage is sufficient, typing is not on trend. Voice is far more natural, easier and faster. Using a TV keyboard is archaic when more and more households have access to cloud-based voice services, like Amazon Alexa. This webinar will explore how service providers can create a comfortable, truly smart home for consumers – simultaneously driving up margin and loyalty.
BT's Formula for F1 Success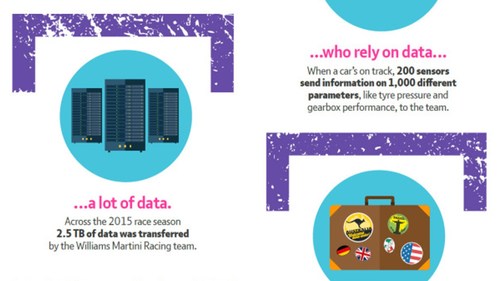 Infographics archive