AMC Networks Chooses Arris for Future Satellite Distribution Architecture
Suwanee, Ga. -- ARRIS International on April 2 said AMC Networks -- the entertainment company known for groundbreaking original content and award-winning brands such as AMC, BBC AMERICA, IFC, SundanceTV and WE tv -- has selected the ARRIS ME-7000 and DSR-7400 video compression and transcoding solutions. They will serve as the foundation for AMC Networks' satellite distribution architecture of the future.
The ARRIS ME-7000 leverages the latest HEVC compression technologies to increase video capacity over satellite transmission channels, ultimately enabling next-generation entertainment experiences for viewers of AMC Networks' channel portfolio. The platform is easy to upgrade and provides tremendous cost savings through improved density, power, and cooling.
The ARRIS DSR-7400 family of transcoders allows AMC Networks to efficiently deliver services through its existing QAM networks and transcode HEVC services to MPEG-2/4 HD and SD in support of legacy set-tops. Its multi-tuner capability can simultaneously receive and process up to four input satellite transponder multiplexes enabling flexibility in service selection across networks.
ARRIS Professional Services is working closely with AMC Networks to design, integrate, and install the new technology framework within its satellite infrastructure.
"As a leading creator of high-quality, award-winning content, we're investing in a new satellite network to showcase our incredible library of content and deliver it to our millions of subscribers," said Steve Pontillo, executive vice president and chief technology officer for Technology and Operations at AMC Networks.
"We selected ARRIS to power our network of the future because they have deep technical expertise in this space and an intimate understanding of our operations," he continued. "Together, we're able to take advantage of the latest technology to make our existing network more efficient as we transition to delivering tomorrow's video experiences."
Added Dan Whalen, president, Network & Cloud at ARRIS: "Our work with AMC Networks extends our global leadership in advanced video network system deployments. This partnership leverages our expertise in integrating the latest bandwidth efficiencies and compression technologies to support AMC Networks' vision of the future. And, our work together highlights the capabilities of our ME-7000 and DSR-7400 in bridging the gap between today's networks and the next era of entertainment services."
The US Department of Agriculture gives high points to those operators providing symmetric, high-speed infrastructure when considering loan and grant applicants.
UK mobile operator will use its 5G spectrum to launch a fixed wireless access (FWA) service in London in August and plans to have that offer, plus mobile 5G services, in 25 UK cities by the end of this year.
Authorization of $166.8 million over next decade earmarked for 60,850 unserved rural homes and businesses across 22 states.
Tunable optics components add up to about $1,000, says Nokia's Stefaan Vanhastel, too high an admission cost for the $26-plus billion corporation in a market estimated at $204 million in 2022.
As enterprises adopt public networking, their adoption of dark fiber for high-security uses grows, said Ed Morche, president of enterprise and government markets at CenturyLink.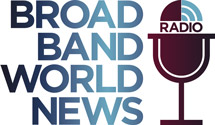 In this insightful Light Reading radio show, Kurt Raaflaub, Head of Strategic Solutions Marketing, will outline the key service provider challenges, deployment considerations, next-gen Gigabit technologies, and service models to win market share in the rapidly growing MDU market.
All resources
Tuesday, May 21, 2019
11:00 a.m. New York / 4:00 p.m London
The MDU market continues to face fierce competition among service providers due to tech-savvy residents (i.e., millennials), demand from building owners and management companies, plus the favorable economics of bulk contracts. However, no MDUs are the same, so service providers must use multiple technologies and inconsistent deployment models, increasing operational complexity and rollout costs.
The MDU market itself is evolving as residents adopt smart-home technologies, generating rising demand for smart apartments with built-in connected thermostats, keyless entryways and doors, and video doorbells. This evolution presents both new challenges and opportunities. In other words, service providers must consider innovative service-delivery strategies to compete and win.
In this Broadband World News and ADTRAN webinar, Kurt Raaflaub, Head of Strategic Solutions Marketing, will highlight emerging MDU broadband Internet trends and challenges. In addition, Kurt will outline the next-generation service creation and delivery platform, built on open standards, that allows service providers to connect millions of underserved MDUs, enables creation of user-driven services, and reduces operational complexity and costs.
Plus, special guest, Alice Lawson, Broadband and Cable Program Manager for the City of Seattle, will discuss Seattle's B4B-Build For Broadband initiative that addresses best practices in planning for MDU telecommunication infrastructure.