BBWN Bites: Senators Ask for Better Broadband Measurement
Also in today's news roundup: Vodafone strikes a wholesale deal, former France Telecom execs stand trial for harassment.
Senators Amy Klobuchar (D-MN) and Shelley Moore Capito (R-WV) introduced the "Measuring the Economic Impact of Broadband Act," which would require the Secretary of Commerce, acting through the Director of the Bureau of Economic Analysis, to conduct a study of the effects of broadband deployment and adoption on the US economy. The senators, co-chairs of the Senate Broadband Caucus, are concerned the federal government measures the economic impact of many industries, but does not produce current, reliable statistics on the economic impact of broadband on the US economy. Said Klobuchar (also a Democrat presidential candidate):
"In the 21st-century economy, broadband is a critical force for creating jobs, leveling the playing field, and increasing opportunity. This bipartisan legislation will ensure that we have more reliable, publicly available economic data in order to make informed decisions about expanding broadband, connecting our communities, and keeping us competitive in an increasingly digital world."
Vodafone inked a wholesale deal with Telefónica Deutschland, giving Telefónica Deutschland access to the combined Vodafone/Unitymedia high-speed broadband network covering about 23.7 million German households. This agreement will help UK-based Vodafone get approval for its proposed €18.4 billion (US$20.93 billion) acquisition of Liberty Global's cable business in Germany, the Czech Republic, Hungary and Romania, which European regulators are scrutinizing.
Deutsche Telekom -- which is arguing against the Vodafone deal -- completed a rebranding initiative. DT merged subsidiaries T-Mobile Austria and UPC Austria into Magenta Telekom, which will provide both fixed-line and mobile services in Austria.
Seven former senior executives at France Telecom, which became Orange, are on trial this week for allegedly creating (and, some have charged, exulting in) an atmosphere of terror that drove at least 19 employees to commit suicide, reported UK's The Telegraph. The reign of terror reportedly included relocating employees far from their families; moving people's jobs multiple times a year; "forgetting" workers after moving offices and leaving them in old locales without furniture or phones; and other mental, physical and emotional cruelties. Former President of France Telecom, Didier Lombard, second-in-command Louis-Pierre Wenes and former Human Resources Director Olivier Barberot face a maximum year in prison and €15,000 fine ($16,779.90). Four other executives face charges of complicity. The company faces a €75,000 ($83,899.50) fine. All pled not guilty. Read the France Telecom story as it unfolded in Light Reading:

— Alison Diana, Editor, Broadband World News. Follow us on Twitter or @alisoncdiana.
Excluding DT and Telmex, which were on a purchasing hiatus in Q3, ADTRAN business grew 20% over the prior quarter and generated an estimated $114 million.
'Millimeter wave is key to 5G, a path to extending the reach of wireless broadband service – and opening new opportunities for operators around the globe,' says Anders Storm, CEO at Sivers IMA.
The US Department of Agriculture is investing to provide or improve rural broadband in 14 states, across 20 projects.
Volta Networks' cloud-native virtual routing software now runs on Edgeware Networks' AS7316-26XB cell site gateway switch, the first step in a partnership the two vendors hope will accelerate CSP adoption of white box technologies across providers' networks.
As more streaming video providers enter the market and consumers find it harder to locate content, they're returning to piracy.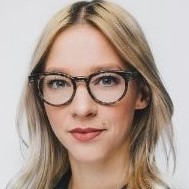 As the Senior Digital Experience Strategist at Canadian operator Rogers Communications, Lindsey Omelon build on her years of marketing experience to approach her strategy with a hybrid ...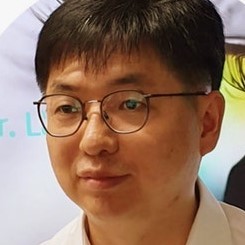 There's certainly no shortage of hype around the use of AI in the telecoms sector, but fewer instances of real-world deployments. South Korean national operator KT is one of those ...



Do a Google search of 'artificial intelligence broadband' and you'll get more than 9 million results in less than a second: The sheer volume of content out there shouldn't surprise anyone ...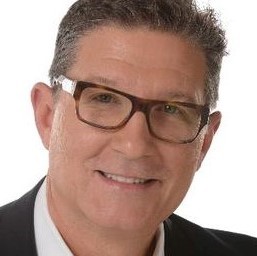 Comcast, like any other major communications service provider, is undergoing significant changes in the way it grows its business, how it runs its business and the technologies it uses to ...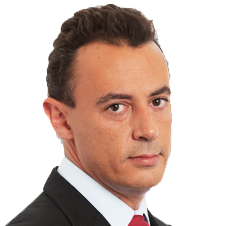 Five years ago, NOS board member Manuel Ramalho Eanes banked big on smart homes and smart cities.

All Broadband World Forum Perspectives
All resources
Thursday, October 17, 2019
12 p.m. New York/ 5:00 p.m. London
The ongoing debate around GPON vs EPON can get as heated as discussions around politics and religion, but both technologies offer some advantages over the other depending on the needs your network is servicing.
In this webinar, we will focus on the facts around the GPON vs EPON debate and how that technological decision is almost always made based on factors outside the technology itself.
Key topics include:
GPON vs EPON Technologies Overview
GPON vs EPON Rates & Reach
ITU vs IEEE – Where's the difference?
Future Growth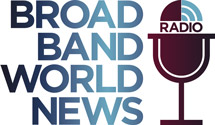 In this insightful Light Reading radio show, Kurt Raaflaub, Head of Strategic Solutions Marketing, will outline the key service provider challenges, deployment considerations, next-gen Gigabit technologies, and service models to win market share in the rapidly growing MDU market.