Fixed Broadband Leads Peru's Telecom & Pay-TV Growth: GlobalData
Total revenue for telecom and pay-TV services revenue in Peru will expand at a CAGR of 1.6% between 2018 and 2023, mainly driven by increasing demand for mobile data services.
This in turn will expand its contribution to total service revenue from an estimated 29% in 2018, to 35% in 2023, becoming the leading segment in terms of revenue contribution by 2020, according to data and analytics firm GlobalData.
"The mobile voice segment, currently the leading segment in terms of revenue generation, will see its contribution decline from 33% in 2018 to 25% in 2023," said Eulalia Marín-Sorribes, Technology Analyst at GlobalData.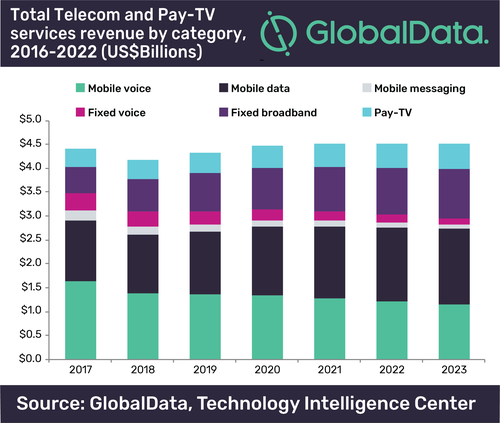 The fixed broadband segment, responsible for 16% of the total telecoms and pay-TV revenue in Peru in 2018, will register the fastest revenue growth for the 2018-2023 period, expanding at a CAGR of 8.5%. Growth will be mainly driven by the increasing adoption of broadband services via FTTx and cable technology.
"Investment in fiber network expansions from leading operators Movistar and Claro, and the government's proposed reforms to the national fiber-optic backbone network project as well as ongoing government efforts to improve connectivity in rural and remote parts of the country, will help to drive growth in this segment," Eulalia added.
Findings from university researchers and The Wall Street Journal indicate that many US homes are overpaying for broadband.
As cable operators weigh construction costs, the potential for service disruptions, training needs and network maintenance, the decision on which path to take isn't so straightforward anymore.
In a one-on-one interview with Broadband World News, ADTRAN Chairman and CEO Tom Stanton speaks about the vendor's success with a new breed of broadband providers, today's competitive environment and, yes, Verizon and NG-PON2.
In a provocative new BBWN webinar, Broadband Success Partners' Jack Burton will delve into cable's next-gen HFC architecture plans and explain why going all-fiber may make more sense for operators right now.
Five years ago, NOS board member Manuel Ramalho Eanes helped steer the Portuguese service provider toward a future heavily reliant on smart homes and cities. It's a decision the provider is glad it made.



Five years ago, NOS board member Manuel Ramalho Eanes banked big on smart homes and smart cities.




Slovak Telekom and T-Mobile Czech Republic Chief Technology and Information Officer Branimir Maric is using his more than two decades' experience in telco, including 15 years in various ...




Operators cannot protect networks -- their own or their customers -- by building a hard shell around the infrastructure, given the sensitive data dwelling and being sent to and from edge ...




Communications service providers have long talked about improving the day-to-day experience of their customers, but have not always backed up their words with actions and resources.

All Broadband World Forum Perspectives
All resources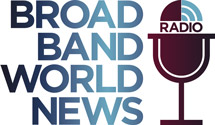 In this insightful Light Reading radio show, Kurt Raaflaub, Head of Strategic Solutions Marketing, will outline the key service provider challenges, deployment considerations, next-gen Gigabit technologies, and service models to win market share in the rapidly growing MDU market.
Tuesday, September 10, 2019
12:00 p.m. New York / 5:00 p.m. London
Wi-Fi is the foundation of the connected home for consumers; yet, it's often a source of frustration. With the imminent release of the new Wi-Fi 6 standard – combined with a strong Managed Wi-Fi offer – service providers can reverse subscriber frustration while tapping into new revenue streams.
Key topics include:
What's different about Wi-Fi 6 and why it matters to your subscribers
The importance of offering Managed Wi-Fi and its connection to Wi-Fi 6
How you can elevate your brand and gain a strong foothold in the home network.