BBWN Bites: The Law & Order Episode
Broadband has kept legislators and lawyers busier than usual, as governments in the US, UK and Ecuador seek to upgrade their respective countries' infrastructure, while Rovi/Tivo and Comcast continue a battle that began more than three years ago -- and shows little sign of abating soon. Meanwhile, both EarthLink and Vodafone Germany unveiled new gigabit numbers to demonstrate they, along with many other providers, are simply getting it done.
What's the top takeaway you get from today's BBWN Bites? Which news item will have the biggest impact, long-term?
A bipartisan group of US senators wants to give up to $700 million in funding to operators that need to replace Huawei equipment in their networks. Dubbed "the United States 5G Leadership Act of 2019," the bill would codify the US ban on Huawei technologies and products from any other vendor that "poses a national security risk. Specifically, the legislation bans solutions from Huawei, ZTE and unspecified other Chinese vendors for deployments paid for by the Universal Service Fund such as Connect America Fund II (CAF II). These programs typically finance fixed-access broadband in rural and un-served areas, including tribal lands. Because many providers using these monies are tier two and three operators, regional providers, utilities and co-ops, replacing network equipment would be a cost-prohibitive consideration without assistance, advocates of the bill said. Funds could not, however, be used to replace Huawei products purchased on or after Aug. 14, 2018, the legislation stipulates. Applicants must have no more than 6 million customers to be eligible for the grant funds, if it's approved. Find more details here.
OTOH, feuding in Washington, D.C. could hold rural broadband funding hostage. The House Energy & Commerce Committee held a hearing about the LIFT America Act, the Democrats' $40 billion infrastructure legislation on the same morning that President Trump stormed out of a meeting with Senate Minority Leader Chuck Schumer (D-N.Y.) and House Speaker Nancy Pelosi (D-Calif.). Trump described the walkout as calm; Democrats called it both a tantrum and a calculated move. Either way, LIFT appears grounded, and the bill -- which allots $40 billion across five years for "secure and resilient broadband" across communities nationwide -- will not reach the primarily unserved, mostly rural areas it was designed to serve, at least in the short-term.
Speaking of feuding: the International Trade Commission will investigate a complaint that Rovi/Tivo filed in April against Comcast that would block the import of several X1 set-top boxes, broadband gateways and related software. The complaints have to do with six US patents and focus on a variety of X1 DVR and non-DVR set-top and client models. Rovi/Tivo seeks a general exclusion order, a limited exclusion order and cease and desist orders, and also is suing Comcast in the courts. Rovi/Tivo has been applying legal pressure ever since its license with the MNO expired in March 2016. Comcast, however, states these patents are outdated, the complaints are without merit and Comcast itself developed the X1 technologies internally. Get all the details and the legal backdrop by reading Jeff Baumgartner's Light Reading article: TiVo/Rovi Seeks to Block Comcast X1 Box, Broadband Gateway Imports .)
Across the pond, another long-time legal drama continues. British communications regulator Ofcom will make Openreach open access to poles and ducts to non-BT fiber providers looking to reach enterprise customers, according to draft proposals released today. To date, the government has mandated that BT-owned Openreach -- operated as a semi-autonomous wholesale network -- provide this access only to operators serving residential and small-business subscribers. For years, the relationships have come under fire: First, Ofcom was criticized for not separating Openreach and BT. Then, in 2017, Ofcom fined BT and Openreach £42 million (about $51.3 million in 2017 USD) for high-speed connection delays that hurt its competitors' business.
"Ecuador Digital" will bring telecommunications access to 98% of Ecuadorans, put 80% of the central government procedures online by 2021 and generate more than 27,200 jobs via the investment of more than $160 million annually for the deployment of new fixed and mobile infrastructure, the country's Minister of Telecommunications and the Information Society, Andrés Michelena, said recently. This investment begins in 2020 and lasts through 2022, he said. "I am convinced that the development of the country cannot come if it is not hand-in-hand with the promotion of Information and communication technologies," said Michelena.
EarthLink this week disclosed that it expanded its network reach by 19 million households and increased its US coverage to 53%. Today, the ISP offers broadband with speeds up to 1 Gbit/s to more than 67 million households, it said. High-speed broadband service HyperLink is available in many major metro areas, including Los Angeles, Chicago, Miami, Atlanta, Dallas and Seattle, as well as 37 states, the provider said. "As EarthLink expands its footprint, we continue to focus on how we can protect our customers and the devices they connect to the Internet," said EarthLink CEO Glenn Goad in a statement.
Vodafone Germany now offers gigabit connectivity to about 9 million homes in 12 federal states across the country, the operator said. The provider intends to upgrade its entire cable network, which passes more than 12.7 million homes in 13 states -- to enable 1 Gbit/s speeds to all customers by 2021.
Related posts:
— Alison Diana, Editor, Broadband World News. Follow us on Twitter or @alisoncdiana.
(Home page art source: Wikimedia)
Cable ops continued to gain ground against broadband rivals in Q1 2020 amid the early stages of the pandemic and a recent surge in new household formation.
The pandemic has caused the operator to redeploy some of its network engineering resources, but Comcast says it remains bullish on its FDX initiative.
FCC's Brendan Carr is proposing to remove regulatory overhangs that will help establish ATSC 3.0 as a 'Broadcast Internet' platform that can beam out 25 Mbit/s data streams.
Video engineers are already noodling on tools and encoding techniques that can lessen the strain on networks when pixel-packed 8K video comes on the scene in a much bigger way.
Telesat has joined C Spire's initiative as it prepares to launch a network of hundreds of low Earth orbit satellites designed to deliver high-speed, low-latency broadband service.
All resources
Tuesday, March 24, 2020
11:00 a.m. New York / 3:00 p.m London
Over the next two years, approximately 60% of service providers (both large and small) will adopt virtualization on a wide scale across their networks, according to the latest survey report from Ovum. Why are providers making these moves? Is there an easy way to start?
Learn how and why service providers are using virtualization to transform their networks. This webinar will look at how providers are leveraging virtualization to create more flexible and agile networks while also providing a better customer experience. Expert speakers from netElastic and Heavy Reading will address the industry drivers for network virtualization, the benefits that can be realized, the challenges to face and the results of virtualization being achieved by providers today.
Key topics will include:
Current network infrastructure and the move to virtualization
Benefits and challenges of network virtualization
How providers can get started
Service provider success stories: the decision to virtualize, the solution, and results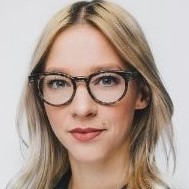 As the Senior Digital Experience Strategist at Canadian operator Rogers Communications, Lindsey Omelon build on her years of marketing experience to approach her strategy with a hybrid ...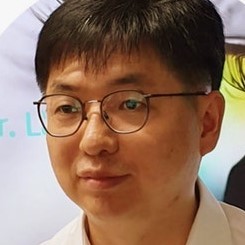 There's certainly no shortage of hype around the use of AI in the telecoms sector, but fewer instances of real-world deployments. South Korean national operator KT is one of those ...



Do a Google search of 'artificial intelligence broadband' and you'll get more than 9 million results in less than a second: The sheer volume of content out there shouldn't surprise anyone ...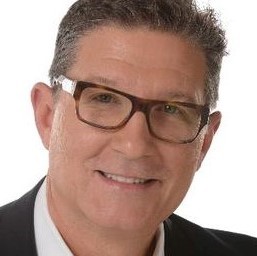 Comcast, like any other major communications service provider, is undergoing significant changes in the way it grows its business, how it runs its business and the technologies it uses to ...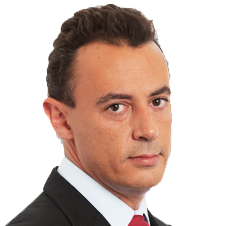 Five years ago, NOS board member Manuel Ramalho Eanes banked big on smart homes and smart cities.

All Broadband World Forum Perspectives