BBWN Bites: Comcast 'Pet Finity' Lens Discloses Secret Life of Furry Friends
Also today: Ofcom loses its CEO and updates on universal UK broadband access rights; Nokia wins with two techs on two continents; service providers axed more than 125,000 jobs in three years; and DT turns on its new IoT network.
Forget about security: Turns out pet-owning, connected home dwellers would much rather keep an eye on their furry or feathered friends than the front door. That's one of several cute takeaways from a survey by Comcast, designed to sell its new "pet filter" on the operator's Xfinity Camera. Of those polled, 44% check in on their pets four times daily or more, 38% view their pets from work and 94% said remotely seeing their pet it's one of the best parts of their day. It was about 3:1 dogs over cats -- which probably also explains why 84% checked in to make sure their pet was behaving. As a cat person (who also loves dogs), I know Rina and Jasmine would never consider misbehaving while alone at home. Never. Right?
In addition to announcing the departure of its CEO, Sharon White, UK regulator Ofcom today confirmed details about how the Universal Service Obligation (USO) -- a minimum of 10 Mbit/s+ broadband service that will need to be delivered by BT and KCOM -- will work when it's brought into force on March 20, 2020. The ISPs' fixed-line infrastructure is capable of delivering "superfast" broadband of at least 24 Mbit/s to 95% of the country, so most homes and businesses already have decent broadband access but 2% -- about 620,000 premises -- currently cannot get 10 Mbit/s and these are the ones that the USO aims to address. Under USO, this last 2% of primarily rural and disadvantaged urban residents have the "legal right [to] request" a 10 Mbit/s connection from a participating ISP. However, "premises will not be eligible for a USO connection if they are included in a publicly funded broadband rollout plan within the next 12 months," Ofcom said. Got that? Didn't think so! (See Ofcom Claims Credit for Full-Fiber 'Momentum' in UK.)
Nokia inked two wins this week: Altibox will use the vendor's Gainspeed Unified Cable Access solution based on the vendor's fully virtualized Distributed Access Architecture (vDAA) for Norwegian and Austrian customers. With help from local partner Eidsiva Bredband, Altibox will use vDAA as the bedrock of its enhanced all-IP ultra-broadband services for business and residential subscribers. Across the world, Lebanese fixed-network services provider Ogero, which also is the infrastructure for the country's Ministry of Telecommunication, is one of the world's first to commercially trial Nokia's Fixed Access Network Slicing (FANS) solution. With this tech, Ogero creates several discrete, programmable slices over its FTTH network. Once deployed, the operator then can give network operators a network slice that acts like their own physical network, complete with autonomous control, performance metrics and services but without the usual infrastructure resources or costs associated with deploying separate networks per customer.
Twenty-one major CSPs tracked by Light Reading axed more than 44,000 jobs last year. In the past three years, the combined operators shed almost 127,000 positions -- about 7% of total workforce in 2015 -- due to streamlining operations and merging assets after acquisitions and combining businesses, reports Iain Morris. Among some of the largest: AT&T axed 11,780 jobs in 2018 from its telecom and Time Warner TV businesses (approximately 4% of December 2017 workforce); Verizon slashed 10,900 positions last year (or about 7% of its year-end 2017 headcount); and last year Vodafone gave the chop to 7,000-plus employees in the UK and India (with plans now to cut headcount elsewhere in Europe), which equated to 7% of its global workforce.
Deutsche Telekom went live with its new IoT network, bringing the service to about nine out of ten Germans and 90% of its geography. The operator has extensively invested in this market by: Developing a platform; inking partnerships with other operators and multiple vendors; expanding into different European countries; and focusing on interoperability via the platform to ensure top consumer brands will work within its ecosystem. (See DT Powers Up the Smart Appliance Market .)
Related posts:
— Alison Diana, Editor, Broadband World News. Follow us on Twitter or @alisoncdiana.
Comcast Business Enterprise Solutions will support US-based Fortune 1000's branch offices with northern neighbor through partnership with iTel, SVP and GM Glenn Katz explains.
The wholesale operator's CEO claims speed tests that rank Australia as a broadband laggard are flawed and comes up with an alternative.
Rural Americans are getting shut out of today's increasingly digital healthcare experience, despite the personal and monetary benefits telehealth and other connected-health solutions deliver.
Excluding DT and Telmex, which were on a purchasing hiatus in Q3, ADTRAN business grew 20% over the prior quarter and generated an estimated $114 million.
'Millimeter wave is key to 5G, a path to extending the reach of wireless broadband service – and opening new opportunities for operators around the globe,' says Anders Storm, CEO at Sivers IMA.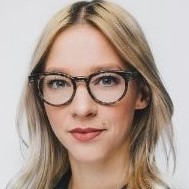 As the Senior Digital Experience Strategist at Canadian operator Rogers Communications, Lindsey Omelon build on her years of marketing experience to approach her strategy with a hybrid ...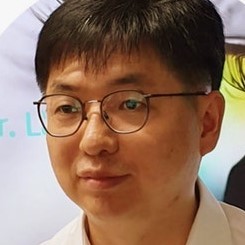 There's certainly no shortage of hype around the use of AI in the telecoms sector, but fewer instances of real-world deployments. South Korean national operator KT is one of those ...



Do a Google search of 'artificial intelligence broadband' and you'll get more than 9 million results in less than a second: The sheer volume of content out there shouldn't surprise anyone ...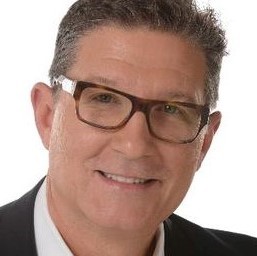 Comcast, like any other major communications service provider, is undergoing significant changes in the way it grows its business, how it runs its business and the technologies it uses to ...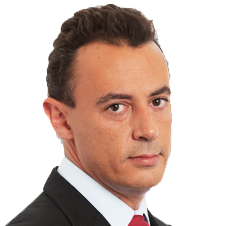 Five years ago, NOS board member Manuel Ramalho Eanes banked big on smart homes and smart cities.

All Broadband World Forum Perspectives
All resources
Thursday, October 17, 2019
12 p.m. New York/ 5:00 p.m. London
The ongoing debate around GPON vs EPON can get as heated as discussions around politics and religion, but both technologies offer some advantages over the other depending on the needs your network is servicing.
In this webinar, we will focus on the facts around the GPON vs EPON debate and how that technological decision is almost always made based on factors outside the technology itself.
Key topics include:
GPON vs EPON Technologies Overview
GPON vs EPON Rates & Reach
ITU vs IEEE – Where's the difference?
Future Growth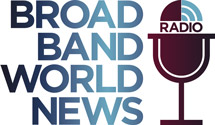 In this insightful Light Reading radio show, Kurt Raaflaub, Head of Strategic Solutions Marketing, will outline the key service provider challenges, deployment considerations, next-gen Gigabit technologies, and service models to win market share in the rapidly growing MDU market.