Oregon Groups Lead New Crowdsourced Broadband Map Initiative
Broadband connectivity in rural communities is essential to long-term prosperity in Lane County. Recently, Lane County teamed with Technology Association of Oregon's Hack for a Cause event to develop a new solution -- SpeedUpAmerica.com -- that can provide accurate information about the availability of Internet Service Providers and real speeds received.
"This issue isn't unique to Lane County, there are rural communities all across the country facing similar challenges to reliable, fast broadband access," said Lane County Commissioner Heather Buch. "We want to be a local solution to a national problem -- we have created a tool that can give us the on-the-ground truth about what broadband access is like for rural Americans."
As SpeedUpAmerica rolls out nationwide, it relies on Internet users to participate in the website's quick and easy speed check. The more people who participate, the better the collected data can help paint an accurate picture of broadband access.
Participating is simple: visit SpeedUpAmerica.com and click the "Take the Test" button. The test does not collect personally identifiable data, but asks the user's general location so that test data can be compared across ZIP codes, census tracts and more.
Benefits of checking speeds and sharing the data include:
An accurate, independent map of internet speeds actually received by consumers
Enables everyone in America to compare their internet experience with others
Identifies specific geographic areas that are underserved and in need of additional infrastructure investments
Validates that investments made in internet infrastructure actually made the intended improvement.
"We're proud to support Lane County and the City of Eugene as part of our Smart Gigabit Communities program in their efforts to map broadband access and provide transparent and accurate data on network speeds," said Scott Turnbull, director of technology for nonprofit USIgnite. "Communities have proven over-and-over again how broadband boosts economic growth and improves quality of life. However, without accurate maps, we can't identify where speeds are lacking and where we could be making a difference for communities seeking to attract new businesses, support citizen services, and enable advanced applications like telehealth and remote education."
"Accurate data leads to a better-informed community and better-informed policy decisions," said Anne Fifield, economic strategies manager at the City of Eugene. "The City of Eugene sees this tool as a way for our region to clearly see how our existing telecom infrastructure serves our residents and businesses."
Additional partners in this initiative include the Technology Association of Oregon, M-Lab, and Amazon AWS that are helping cover the website's hosting costs, as the tool expands coverage across America. Comparative data is already available on SpeedUpAmerica.com for Oregon. The state of Washington will be added next, with other states soon to follow.
Some operators expand existing D3.1 infrastructure, while others discover fiber-only is too slow and expensive to meet subscribers' needs quickly enough to keep them happy.
Piracy and account sharing are taking a sizable bite from operators' content revenue, with incumbents and OTT startups feeling the financial hurt.
The FCC drafts changes to accelerate its satellite review process about a week after Amazon's Project Kuiper files an application with the agency in the fast-moving space broadband race.
Federal agency suggests that mandating competition and infrastructure sharing will discourage MDU buildouts and perpetuate the digital divide.
Subsidiary Kuiper Systems, led by Jeff Bezos, requests FCC permission to launch 3,236 satellites slated to beam broadband service to most of the under- and unserved parts of the world.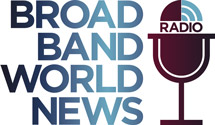 In this insightful Light Reading radio show, Kurt Raaflaub, Head of Strategic Solutions Marketing, will outline the key service provider challenges, deployment considerations, next-gen Gigabit technologies, and service models to win market share in the rapidly growing MDU market.
All resources
Tuesday, May 21, 2019
11:00 a.m. New York / 4:00 p.m London
The MDU market continues to face fierce competition among service providers due to tech-savvy residents (i.e., millennials), demand from building owners and management companies, plus the favorable economics of bulk contracts. However, no MDUs are the same, so service providers must use multiple technologies and inconsistent deployment models, increasing operational complexity and rollout costs.
The MDU market itself is evolving as residents adopt smart-home technologies, generating rising demand for smart apartments with built-in connected thermostats, keyless entryways and doors, and video doorbells. This evolution presents both new challenges and opportunities. In other words, service providers must consider innovative service-delivery strategies to compete and win.
In this Broadband World News and ADTRAN webinar, Kurt Raaflaub, Head of Strategic Solutions Marketing, will highlight emerging MDU broadband Internet trends and challenges. In addition, Kurt will outline the next-generation service creation and delivery platform, built on open standards, that allows service providers to connect millions of underserved MDUs, enables creation of user-driven services, and reduces operational complexity and costs.
Plus, special guest, Alice Lawson, Broadband and Cable Program Manager for the City of Seattle, will discuss Seattle's B4B-Build For Broadband initiative that addresses best practices in planning for MDU telecommunication infrastructure.