BBWN Bites: Microsoft Extends Broadband to New Markets
Also, Michigan offers millions in grants; a verdict in Orange CEO case; Europe penalizes Belgian broadband initiative; Telefónica wholesaler expands offerings; solar powers network vendor and WISPA's new directors.
Faster Internet is on its way in several US states. First, Watch Communications teamed up with the Microsoft Airband Initiative to bring broadband access to about 17 million people in Indiana, Ohio and Illinois by July 2022. This ongoing program taps unused broadcast TV frequencies and local service providers to deliver connectivity to rural regions and unserved populations, which Microsoft estimates at about 162 million people across the nation (the FCC says 21-plus million Americans don't have broadband). The two organizations expect to reach 50 counties in Indiana, 22 counties in Illinois and most Ohio counties, according to Microsoft.
And Consolidated Communications is launching gigabit services to 12,000-plus residential and SMB premises via its new FTTP deployment, available to 500,000 Northern New England customers. This, of course, accelerates subscribers' symmetrical speeds for increasingly popular add-on services like video, cloud-based services and other more margin-rich, differentiating offerings available via Consolidated Communications' portal.
In related news, Michigan is offering $20 million in grants to service providers as part of its Connecting Michigan Communities program. Operators can apply for up to $5 million per grant for wiring unserved and under-served areas; the deadline is Aug. 31, 2019, and awardees will be announced in April 2020.
A French court has cleared Orange CEO and Chairman Stephane Richard of complicity in fraud, ending a drawn-out legal case and enabling him to stay at the helm of the international operator. Allegations go back to 2008; that's when government officials accused Richard of working with convicted businessman Bernard Tapie to cheat the French government out of about €403 million (US$455 million).
The sun is now powering about 90% of the Anaheim, Calif.-based headquarters of networking and broadband vendor Zyxel, according to Solar Power World. Partners SunPower and Renova Energy worked with Zyxel over about seven months, from design to deployment, as part of the vendor's plan to cut its carbon footprint and improve energy efficiency (plus save money).
The European Commission ordered Belgium to pay €5,000 per day for its failure to implement an EU mandate on high-speed Internet deployment. The European Commission started legal action against the country two years ago when the directive had not been translated into Belgian law. This directive, which lays out rules for high-speed broadband rollouts across the bloc, intends to reduce pricing for consumers and was required to be transposed into national law by Jan. 1, 2016 at the latest.
Telefónica International Wholesale Services (TIWS) expanded its offerings into more than 30 European and Latin American countries. TIWS, Telefónica's wholesale business unit, provides Internet services to operators looking to deliver cloud apps, high-definition video streaming and other offerings to customers outside their footprints.
WISPA, an association of wireless ISPs and companies that support fixed wireless, today announced that Dave Giles, Todd Harpest and Daniel White each won three-year terms to its 2019 board of directors. Giles is general manager for fixed wireless at operator Midco; Harpest is director, External Affairs and Regulatory at MetaLINK Technologies, which he co-founded 23 years ago as a dial-up ISP (it now uses fiber and wireless of course); and White is co-founder of white-label voice-over-IP and IPTV provider Atheral.
Related posts:
— Alison Diana, Editor, Broadband World News. Follow us on Twitter or @alisoncdiana.
As some MSOs consider the direction of their future DOCSIS investments and others embrace full-fiber, most D3.1 adopters will finalize roll-outs this year.
JP Lee, Vice President at KT's R&D Center and head of the operator's access network technology R&D group, talks about the use of AI in telecoms and how the Korean operator devised its Dr. Lauren Project.
OptiComm CTO Stephen Davies shares the Australian fiber-only wholesaler's strategy to stay ahead of bandwidth demand using 10G-PON.
Jay Shah, Chief Data & AI Officer at Singapore-based network operator MyRepublic, discusses the hype around AI and talks about what it can really do for businesses.
Years of investment in infrastructure and user-friendly tools make the difference in how operators act before and after natural disasters, even though Hurricane Dorian's impact on Florida was far less than originally forecast (thankfully).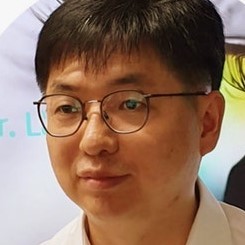 There's certainly no shortage of hype around the use of AI in the telecoms sector, but fewer instances of real-world deployments. South Korean national operator KT is one of those ...



Do a Google search of 'artificial intelligence broadband' and you'll get more than 9 million results in less than a second: The sheer volume of content out there shouldn't surprise anyone ...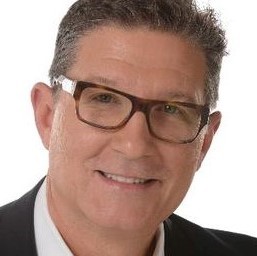 Comcast, like any other major communications service provider, is undergoing significant changes in the way it grows its business, how it runs its business and the technologies it uses to ...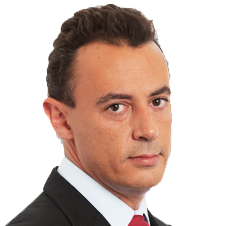 Five years ago, NOS board member Manuel Ramalho Eanes banked big on smart homes and smart cities.




Slovak Telekom and T-Mobile Czech Republic Chief Technology and Information Officer Branimir Maric is using his more than two decades' experience in telco, including 15 years in various ...

All Broadband World Forum Perspectives
All resources
Tuesday, September 10, 2019
12:00 p.m. New York / 5:00 p.m. London
Wi-Fi is the foundation of the connected home for consumers; yet, it's often a source of frustration. With the imminent release of the new Wi-Fi 6 standard – combined with a strong Managed Wi-Fi offer – service providers can reverse subscriber frustration while tapping into new revenue streams.
Key topics include:
What's different about Wi-Fi 6 and why it matters to your subscribers
The importance of offering Managed Wi-Fi and its connection to Wi-Fi 6
How you can elevate your brand and gain a strong foothold in the home network.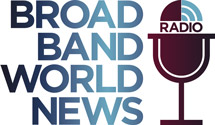 In this insightful Light Reading radio show, Kurt Raaflaub, Head of Strategic Solutions Marketing, will outline the key service provider challenges, deployment considerations, next-gen Gigabit technologies, and service models to win market share in the rapidly growing MDU market.