BBWN Bites: Jio Begins Vast Fixed Play in India, Sky's Wimpy WiFi Guarantee
Also today, BBWN Bites goes deep, with an update on MainOne's new submarine cable and less happy news about the state of AAG, plus not all UK consumers are convinced about next-gen tech while Dish TV India gets a new OTT partner.
Reliance Jio will kick off its fixed-access broadband program on September 5, the third "JioAnniversary," published reports in India said today. Local news sites provide more detail, including pricing, for the long-expected debut. Registration is set to begin across 1,600 Indian cities for FTTH-based Jio Giga Fiber. The service is slated to reach more than half the market within a "short period of time" due to attractive consumer pricing; offers like its Base Plan, Triple Play Plan and Reliance Jio Bundled Broadband; free router, voice services and installation; sign-up of new partners across India to sell, deploy and support Jio Giga Fiber, and the company's acquisitive strategy that bought up many otherwise competitive providers nationwide. Price-wise, its broadband offerings may be too attractive for consumers to resist -- forcing remaining competitors to slash pricing. Services will start at 700 Indian Rupees ($10) monthly and go up to R10,000 ($139). For perspective, the average 2019 salary across India is R16,725 ($232), said SalaryExplorer.com. On average, engineers make R14,812 ($205) monthly; computer techs earn R12,549 ($174); and a project manager can expect R18,516 ($257), said SalaryExplorer. (See BBWN Bites: Reliance Jio to Debut Fixed Broadband – Report.)
Staying with home broadband, UK's Sky is now offering a "WiFi Guarantee" that promises customers a minimum 3 Mbit/s in every room of their home. While not exactly speedy, the WiFi Guarantee is part of Sky's Boost package -- available for an additional five quid ($6) per month. If Sky cannot reach these speeds after sending out its engineers, customers get their money back. Not sure what it means for those subscribers unwilling to shell out an extra £60 ($73.29) annually to ensure they're getting service they're already paying for.
The MainOne submarine cable system, sponsored by the African data center operator of the same name, will land in Senegal this month and in Cote d'Ivoire in October. Orange Marine -- a division of the Orange family that includes telecom operators in Africa, with several expecting to tap the new undersea cable -- is installing the 7,000-kilometer-long cable via its specialized ship, the Pierre de Fermat, which is now laden with fiber, repeaters and other necessary equipment, MainOne CEO Funke Opeke told VanguardNGR. When completed, this investment will enable operators in countries directly connected to the MainOne subsea cable to reach almost 10 Tbit/s of capacity, she added. This will provide MainOne with more high-speed connectivity at lower costs for parts of Africa, its consumers and businesses, said Opeke.
A key submarine cable connecting Vietnam and protester-filled Hong Kong is not operating optimally. The $560-million Asia America Gateway (AAG) was disrupted on August 16, possibly by "a shunting fault," (although social media sites like Facebook, Instagram and Twitter were the hardest hit, Vietnamese users reported). Technicians allegedly arrived at the site of the problem by August 29 and now say repairs will be completed by September 10 or 11.
As operators deploy broadband capable of supporting virtual reality, cryptocurrencies, smart homes and other emerging technologies, some people feel left behind or overwhelmed, a recent Fujitsu survey of 2,000 consumers and 600 business professionals in the UK found. Of those, 45% of the public don't fully understand VR, the study said. And 31% don't trust drone technology, perhaps not knowing how invaluable these devices are to safeguarding broadband networks, protecting technicians and keeping costs lower, as AT&T's Andre Fuetsch described to BBWN (then known as UBB2020) way back in May 2017.
With the help of systems integrator HB LLP, Dish TV India deployed Broadpeak's content delivery network and video streaming solutions for its OTT service, Watcho. Described as the world's largest direct-to-home operator, Dish TV India now uses Broadpeak's BkS350 origin and packaging server to record linear services in one format, then dynamically packages content into HLS and DASH formats for time-shifted, cloud-based TV services. Broadpeak's BkM100 video delivery mediator continuously monitors content popularity based on usage. Popular content stays on rapidly accessible edge servers while less viewed video stays in Dish TV India's cloud-based central library at a far lower storage cost, they said.
Related posts:
— Alison Diana, Editor, Broadband World News. Follow us on Twitter or @alisoncdiana.
Broadband-infrastructure financial firm CoBank found rural Type II diabetes patients felt better, had improved relationships with their healthcare providers -- and saved money, when they had high-speed-powered telemedicine.
As some MSOs consider the direction of their future DOCSIS investments and others embrace full-fiber, most D3.1 adopters will finalize roll-outs this year.
JP Lee, Vice President at KT's R&D Center and head of the operator's access network technology R&D group, talks about the use of AI in telecoms and how the Korean operator devised its Dr. Lauren Project.
OptiComm CTO Stephen Davies shares the Australian fiber-only wholesaler's strategy to stay ahead of bandwidth demand using 10G-PON.
Jay Shah, Chief Data & AI Officer at Singapore-based network operator MyRepublic, discusses the hype around AI and talks about what it can really do for businesses.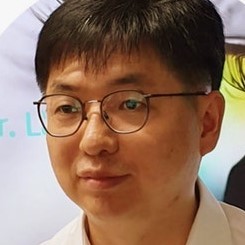 There's certainly no shortage of hype around the use of AI in the telecoms sector, but fewer instances of real-world deployments. South Korean national operator KT is one of those ...



Do a Google search of 'artificial intelligence broadband' and you'll get more than 9 million results in less than a second: The sheer volume of content out there shouldn't surprise anyone ...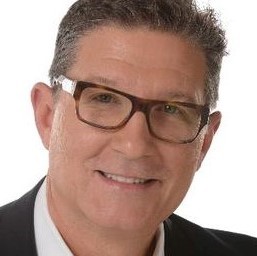 Comcast, like any other major communications service provider, is undergoing significant changes in the way it grows its business, how it runs its business and the technologies it uses to ...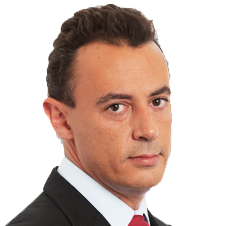 Five years ago, NOS board member Manuel Ramalho Eanes banked big on smart homes and smart cities.




Slovak Telekom and T-Mobile Czech Republic Chief Technology and Information Officer Branimir Maric is using his more than two decades' experience in telco, including 15 years in various ...

All Broadband World Forum Perspectives
All resources
Tuesday, September 10, 2019
12:00 p.m. New York / 5:00 p.m. London
Wi-Fi is the foundation of the connected home for consumers; yet, it's often a source of frustration. With the imminent release of the new Wi-Fi 6 standard – combined with a strong Managed Wi-Fi offer – service providers can reverse subscriber frustration while tapping into new revenue streams.
Key topics include:
What's different about Wi-Fi 6 and why it matters to your subscribers
The importance of offering Managed Wi-Fi and its connection to Wi-Fi 6
How you can elevate your brand and gain a strong foothold in the home network.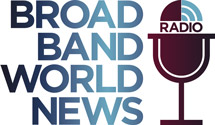 In this insightful Light Reading radio show, Kurt Raaflaub, Head of Strategic Solutions Marketing, will outline the key service provider challenges, deployment considerations, next-gen Gigabit technologies, and service models to win market share in the rapidly growing MDU market.